I-League berth eye on Delhi
The AIFF last month decided to invite bids for a new team for the 2020-21 season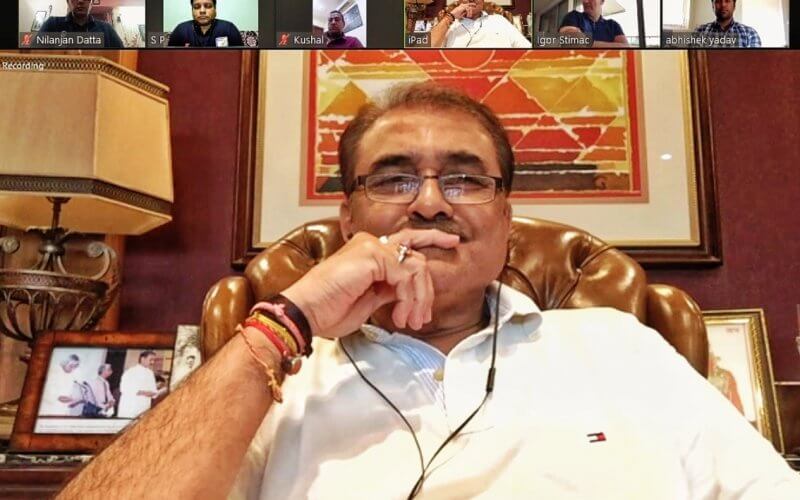 AIFF President, Praful Patel.
(Picture: aiff.com)
---
Published 05.06.20, 10:20 PM
|
---
All eyes are on Delhi's Sudeva FC, which is set to attempt an entry into the I-League this season after the All India Football Federation (AIFF) on Friday invited bids for new clubs.
Only cities with no I-League representation can take part in the bidding process. Among them are Delhi, Ranchi, Jaipur, Jodhpur, Bhopal, Lucknow and Ahmedabad.
"Yes we are keen, but it's too early to say we have already won it. Everything is in the AIFF's hands. There's still a long way to go. We have invested a lot in youth development and have performed very well in the various age-group tournaments run by the AIFF," Sudeva FC owner Anuj Gupta told The Telegraph.
The AIFF last month decided to invite bids for a new I-League team from the 2020-21 season. It could see one or two more teams since the upper limit for the number of clubs allowed in I-League is 14.
Last season it was 11-team but after Mohun Bagan decided to merge with ATK and play in the ISL, the parent body thought of inviting bids.
The pending final stages of the second division I-League is expected to be played when the new season starts. One team from the second tier will be promoted to the top flight.
If Sudeva FC — which was formed in 2014 and played in the second division in 2016-17 — win the bid, they would be the first club from the national capital to feature in the I-League first division. "That brings added responsibility to us. There will be huge expectations from football lovers of the capital," Gupta said.
Delhi has hosted several National Football League and I-League matches, but somehow never had a team of its own. The now-defunct Delhi Dynamos played in the ISL for the first five seasons.
The tender invitations can be purchased between June 10 and June 20 upon payment of Rs 4 lakh, the AIFF said.