I'd try and get Virat out in the first six balls, says Shaun Tait
Only speedster to smash 160 kph barrier twice hails India's pace attack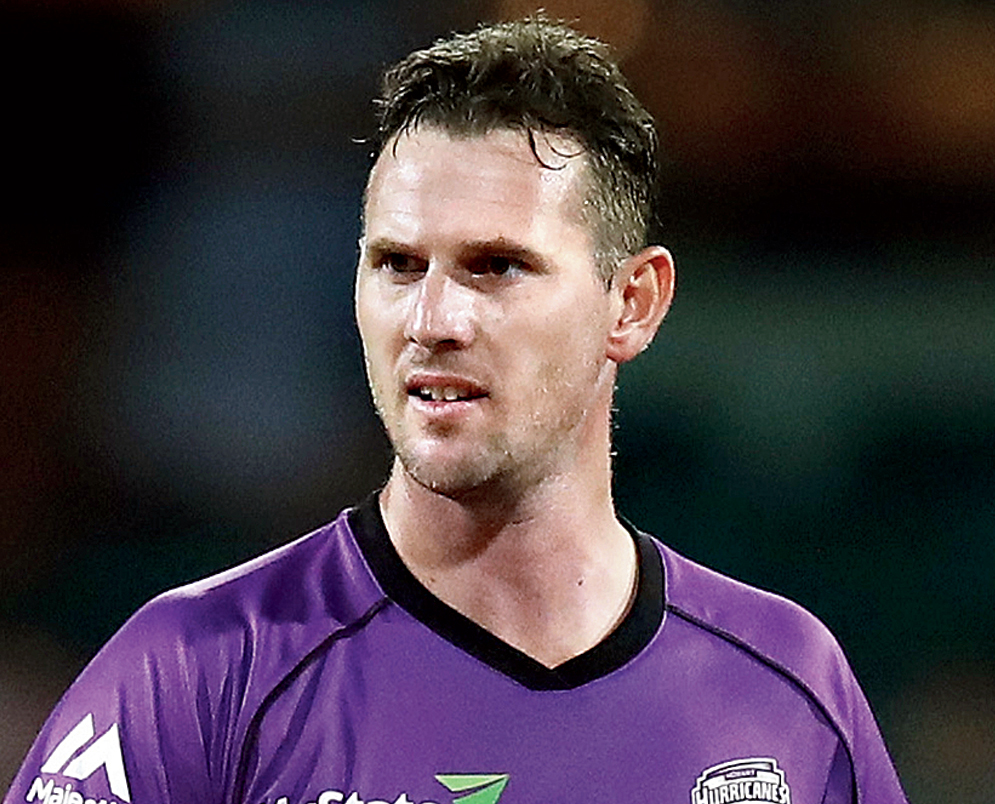 ---
|
Adelaide
|
Published 14.01.19, 10:44 PM
---
Shaun William Tait, credited with the second-fastest delivery of all time (compatriot Brett Lee also recorded the same speed, 161.1 kph, a fraction behind Shoaib Akhtar's 161.3), spoke to The Telegraph on Monday evening.
Shaun, in fact, went past the 160 kph barrier twice — 160.7, besides the 161.1. So, he's the only one to bowl at over 160 kph twice.
Quite a phenomenon, then, the 35-year-old Shaun who left cricket in early 2017.
Excerpts...
Q There's a massive difference between the pace attack India have today and what you were used to seeing during your playing days. Thoughts?
A (Admiringly) My view is that India always had one or two world-class bowlers capable of hurting any line-up. It's just that India now have five such pacers. That's why India continues to be No.1 in Test cricket.
Q Some words on each of the five (seniority-wise)...
A Of course...
ISHANT SHARMA: Ishant has gone through a period of five-six years where he wasn't at his best and definitely lacked consistency... The days when Ishant regularly got Ricky Ponting out seemed too far back in time. Of late, however, he has probably been at his best.

UMESH YADAV: Capable of touching 150 kph. Can also bowl a good line and length. Umesh doesn't get talked about as much as some of the others are.

BHUVNESHWAR KUMAR: One of the best swing bowlers in the business. Bhuvi is not pacy, but does the job with the new ball. Is effective at the death too in the two shorter formats.

MOHAMMED SHAMI: Probably the most underrated of the quintet, who seems to operate under the radar most of the time. Shami is really consistent. I'm not sure whether he can be effective in all three formats, but he's most certainly very good in Test cricket.

JASPRIT BUMRAH: Exceedingly versatile, very accurate and can regularly bowl in the high 140s. Bumrah causes serious damage with the new ball and even when it's old. Surely, you wouldn't want more from a fast bowler!

Q With Mitchell Starc, Pat Cummins and Josh Hazlewood spearheading Australia's challenge, where would you place the India and Australia attacks vis-a-vis the rest?
A Right up there... In the top three-four... Pakistan have a couple of very good bowlers, South Africa too... The old warhorses — James Anderson, Stuart Broad — are still around for England, while New Zealand have Trent Boult.
Q Starc wasn't at his best in the Test series against India. Why was it so?
A That only Starc can answer. Such phases happen, nothing unusual in the life of a fast bowler.
Q Cummins's consistency was a revelation...
A Look, Cummins is an all-round bowler. He has sacrificed pace for line and length. Cummins is better for that sacrifice as he's getting more wickets.
Q Your take on Hazlewood?
A Quite like Shami... Hazlewood doesn't get mentioned much, is not flashy, but you can count on him.
Q Young Jhye Richardson was explosive at the SCG the other evening...
A I like Richardson and I expect him to make the Test squad sooner rather than later. He's the carefree type of fast bowler and carries good confidence.
Q Is James Pattinson's career over?
A I wouldn't say that. Pattinson has been let down by injuries, but he's 28, so can make a return to International cricket.
Q Why do so many fast bowlers break down?
A Action plays a big part as does the speed with which you send down each ball. Injuries cannot be avoided. I myself suffered. Cummins has been sensible. By cutting down on pace he has probably ensured greater longevity. There's a higher risk of injuries if you're bowling at 145-150, than if you're operating at 135-140 kph.
Q Does playing in three formats take its toll on the quicks?
A Wouldn't say so.
Q Was the rivalry between Shoaib, Brett and you fierce?
A We respected each other, no rivalry.
Q Wondering if there was an occasion when the three of you sat down together to talk about fast bowling...
A Indeed, once... In Colombo, during the 2011 World Cup. We were together for 20-odd minutes.
Q Just how important is speed? Or, is it everything for a fast bowler?
A Much depends on the type of bowler you are. I needed that express speed, some others don't require it. The combination of skill and speed would be the best.
Q Batsmen you didn't like bowling to...
A Kevin Pietersen, Brendon McCullum were tough... Others too... Virat Kohli, Rohit Sharma... Nobody, of course, was hard to bowl to.
Q How would you bowl to the Virat of 2019?
A Not sure, to be honest... I'd try and get Virat out in the first six balls. If you don't get him early, you're in deep trouble.
Q Role model?
A Not one bowler, though I did admire some of the quicks of Pakistan, the West Indies and, naturally, Australia... There was a time when Jason Gillespie was my mentor. He helped in my development.
Q This is the World Cup year... Favourites at this point in time?
A Defending champions Australia, India, Pakistan and England.
Q Have you been guided by emotions in listing Australia?
A Not at all. Australia generally find a way to get things right in World Cups. We've won it five times, haven't we?
Q One assumes Steve Smith and David Warner would be back?
A Possibly.
Q But would the dressing room actually welcome Warner?
A Hard to say... Don't know.
Q What would you tell teenagers in India who look up to speedsters?
A In India, you stand a better chance of playing for your country if you're a bowler. India already has far too many quality batsmen!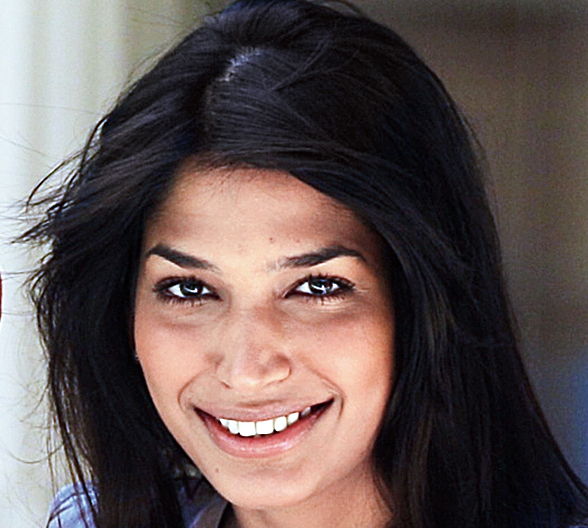 Q Are you still a partner in that pub near Adelaide?
A Yeah... I've just finished my day's work there. It's doing well.
Q Last one... How did you clean bowl your wife, Mumbaikar Mashoom?
A (Laughs) The first time we met was at a party during the 2010 IPL... Mashoom and I have a 17-month-old daughter, Wynter, and keep travelling to Mumbai. It has been a good innings for us.