I am grateful to providence: Arun Lal
There are those who overcome both destruction and defeat, ensuring their fight prevails over the hazards of life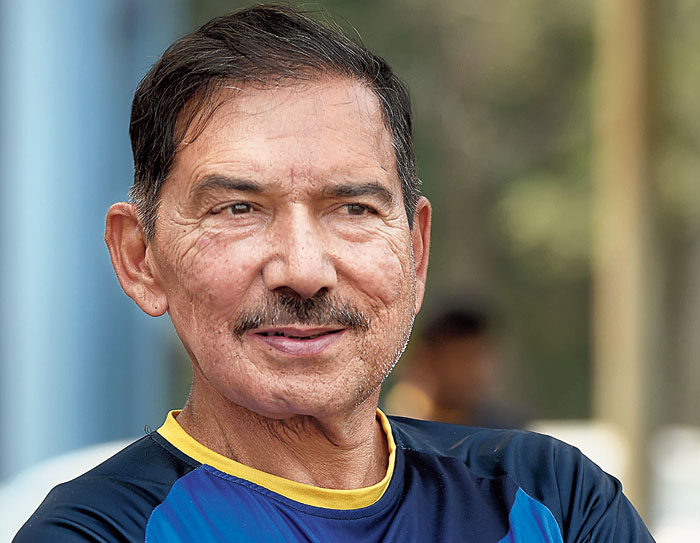 ---
---
Fighters may be destroyed, but never defeated. Then there are those who overcome both destruction and defeat, ensuring their fight prevails over the hazards of life.
Arun Lal, 64, probably belongs to this genre, considering what he had been through three years ago.
Battling jaw cancer since early 2016, the former India opener and Bengal captain has not only recovered but is back with a bang on the cricket field.
Appointed mentor of the senior Bengal team last season, Lal, a key player of Bengal's triumphant Ranji Trophy squad of 1989-90, is now the chief coach of the side.
There may not have been a better time for him to be a recipient of the Cricket Association of Bengal (CAB)'s lifetime achievement award. But Lal believes he still has a fair distance to cover to get the ultimate recognition — helping Bengal clinch the Ranji Trophy crown as a coach.
"I am grateful to providence. I can't quite explain this, but I never felt threatened or intimidated by my disease. I never thought that any harm is going to happen to me," Lal told The Telegraph, going back to the days of his battle against cancer.
"That's what I keep telling everybody — never think negative, just be positive. You know, I was lucky. Doctors did well, everything in diagnosis went well, and so did the operation and radiation. And it has been so far so good.
"I'm working very hard to stay fit and strong. Because, should this come back and I have to fight it again, I need strength. But as of now, I am okay.
"Precisely, it's all about positive thinking. If you can't think positive, at least don't think negative please."
His credentials as a batsman in Indian domestic cricket cannot be matched by many, while Bengal's chances of winning the Ranji Trophy title for the second time would have been slimmer had Lal not been there. However, it's his second innings as coach that seems to have greater priority for Lal.
"Great challenges ahead… The last season wasn't very good for us, nor was the season before. So, it's important we do well this season.
"See, results are not in our hands. But I keep telling everybody that the effort in the training, the intent and attitude are all in our hands.
"We can be the fittest team in the country. Whether we win or not, time will tell. And if we are the fittest team in the country, then in the next two to three years you will certainly see good results.
"As for me, I would say that as a coach if I can help the guys to perform well and win the Ranji Trophy, it would be a bigger achievement than winning the title as a player."
Lal took up sport as a career despite standing sixth in economics from Delhi University.
Elaborating on that decision, Lal, who holds a Masters degree in Economics, said: "I never had any ambition to play for India.
"I was a good student and played cricket at the college level. I started doing well in cricket, began playing the Ranji Trophy, then Duleep (Trophy) and thereafter, I got sucked into it."