Give athletes the right to take a mental break, says Naomi Osaka
In an article for Time Magazine, the 23-year-old said how champion swimmer Michael Phelps told her she might have saved a life by speaking up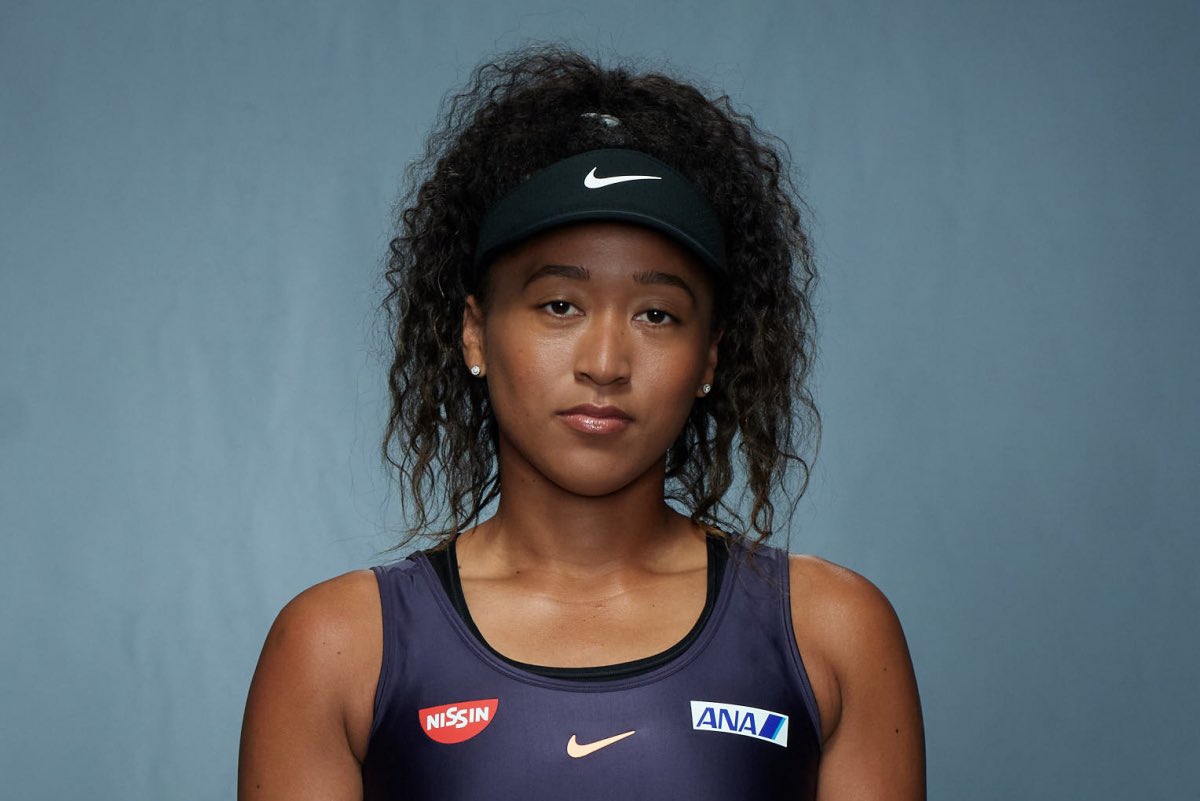 ---
Published 09.07.21, 01:31 PM
|
---
Naomi Osaka's move of boycotting the press at the French Open, and then subsequently bowing out of the Grand Slam, has inadvertently made her a torchbearer for mental health concerns among athletes. Probably beyond the circumference of sport as well. With the Tokyo Olympics knocking on the door, the 23-year-old, in an article for Time Magazine titled 'It's O.K. not to be O.K.', said she is ready to enter the international stage once again after enough "self care".
Floating an idea in her piece, she wrote, "Perhaps we should give athletes the right to take a mental break from media scrutiny on a rare occasion without being subject to strict sanctions." With an air of optimism in her, Osaka does encourage people to speak about their mental health concerns. "I do hope that people can relate and understand it's OK to not be OK; and it's OK to talk about it. There are people that can help, and there is usually light at the end of any tunnel."
Michael Phelps is a celebrated, world-class swimmer with as many as 28 Olympic medals, and getting a word of advice and encouragement should serve as a shot in the arm for Naomi, who will represent Japan at the Games starting July 23. She wrote,  "Michael Phelps told me that by speaking up, I may have saved a life. If that's true, then it was all worth it." Along with her family and friends who supported her, she can't thank Phelps enough.
But that doesn't mean she wants to be the flagbearer of mental health concerns for athletes. "I feel uncomfortable being the spokesperson or face of athlete mental health as it's still so new to me and I don't have all the answers," she wrote.
10/10 Naomi Osaka.
Well done, Time magazine.

It's o.k. to not be o.k. pic.twitter.com/mVGggRmmtj

— Ashok Lalla (@ashoklalla) July 8, 2021
Osaka does not dislike the media. She only wishes the "out of date" way of conducting press conferences see a marked improvement. "However, in my opinion (and I want to say that this is just my opinion and not that of every tennis player on tour), the press-conference format itself is out of date and in great need of a refresh. I believe that we can make it better, more interesting and more enjoyable for each side. Less subject vs. object; more peer to peer," she added.
So what's the way out in her opinion? "We can enact measures to protect athletes, especially the fragile ones," and suggested they be allowed to sometimes skip media obligations without punishment. "There can be moments for any of us where we are dealing with issues behind the scenes. Each of us as humans is going through something on some level."
Apart from Phelps, the four-time Grand Slam champion said former first lady Michelle Obama, Novak Djokovic, and basketball star Stephen Curry were among those who reached out to offer support after her Roland Garros withdrawal.
Naomi Osaka has penned an op-ed on why she puts mental health first

"I do hope that people can relate and understand it's O.K. to not be O.K., and it's O.K. to talk about it." https://t.co/0Lgxjyuv4F

— philip lewis (@Phil_Lewis_) July 8, 2021
Mental health concerns and depression among other athletes:
Michael Phelps, in an interview with CNN back in 2018, said, "After every Olympics I think I fell into a major state of depression." He had once admitted to contemplating suicide and resorting to self-medication. "Drugs were a way of running from whatever it was I wanted to run from. It would be just me self-medicating myself, basically daily, to try to fix whatever it was that I was trying to run from," he had said.
England batsman Marcus Trescothick suffered from mental health concerns in the prime of his career, an issue that urged him to hang up his boots from cricket. He had pulled out of England's tour of India in 2006 to go back home, only to reveal later that he suffered from bouts of depression. Among other cricketers, Glenn Maxwell, Will Pucovski and Jonathan Trott have also opened up on the phase of mental depression.

Swimmer Allison Schmitt also mustered up the courage to open up on her battle with depression back in 2015. Now an influential voice in the mental health circuit, she once said in an interview with Women's Health, "Being vulnerable is not weakness. It shows you are strong enough to know that life is sometimes hard for you to handle and you need support."