Four moments that prove Rafael Nadal is more than just tennis
The Spaniard, who turned 35 yesterday, is also a champion off the court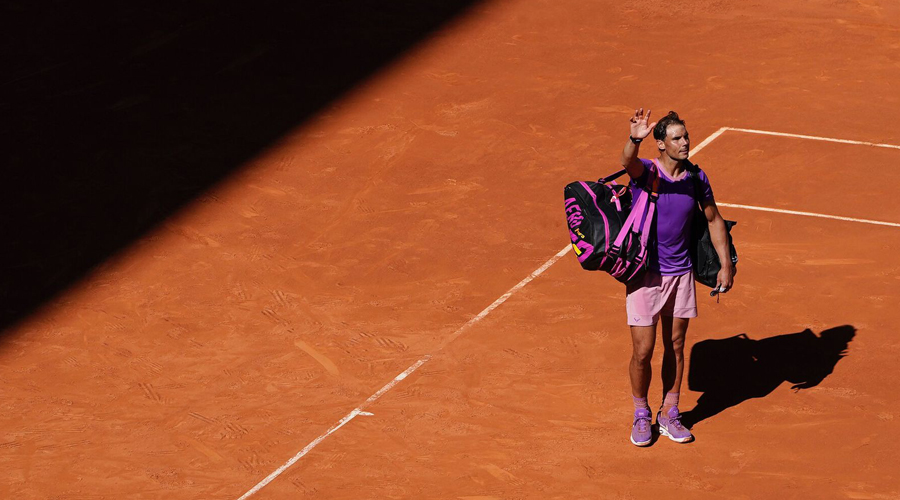 ---
Published 04.06.21, 03:51 PM
|
---
"Nadal hits his forehand as if he were firing a rifle. He cocks an imaginary gun, eyes the target, and pulls the trigger," says John Carlin in Rafael Nadal's autobiography Rafa: A Story. 
This line probably says everything about the Spaniard's on-court approach.
Nadal, who turned 35 yesterday, still has the agility of an 18-year-old pushing for a maiden Grand Slam win, and the tenacity to treat every point like a breakpoint.  But, off the court, there is a lot more to the 20-time Grand Slam champion. The Spaniard, who is currently eyeing his 14th French Open title, very well knows how to put a smile on your face and get people around him.
Rafa stops play to help mother-daughter reunite
Meets ball girl after hurting her with forehand
You don't want to come in the way of a Nadal forehand unless you're holding a tennis racquet. During a third round Australian Open match in 2020, Nadal accidentally hit a ball girl named Anita in the head, and immediately rushed to console her with a sweet gesture. He not only gave Anita a kiss on the forehead, but also made her day by catching up with her after the match. "So happy she is well after the scariest moment I've had on a tennis court. Annita is a brave girl," he wrote.
A marriage proposal for Rafa
Sport stars getting marriage proposals from die-hard fans is routine yet entertaining. In the world of tennis, the other two in the Big Three - Roger Federer and Novak Djokovic -- have also been at the receiving end of such random proposals. So how could Nadal be left alone? During the 2011 Australian Open, the Spaniard's focus was trained on the incoming serve when a fan shouted "Rafa, will you marry me?" The marriage didn't happen, but the proposal was enough to make Rafa smile during an intense Grand Slam match.
The "boyfriend" comeback
Nadal knows exactly how to react to questions that are asked for the sake of it. During the 2017 US Open Championship, a reporter asked Nadal what he admires the most about his long-time rival Roger Federer. Dealing with the situation smartly, Nadal said, "I don't want to look like I gonna be his boyfriend, no?" The response left everyone in splits. "We don't want to talk these kind of things before important match. We have a lot of respect for each other, no? We played a lot of times. I think we did important things for tennis. We appreciate that," he had added.