Former Mumbai captain notes that sponsors won't tolerate image hit
With BCCI's Johri case in mind, Shishir Hattangadi notes that sponsors won't tolerate mud on image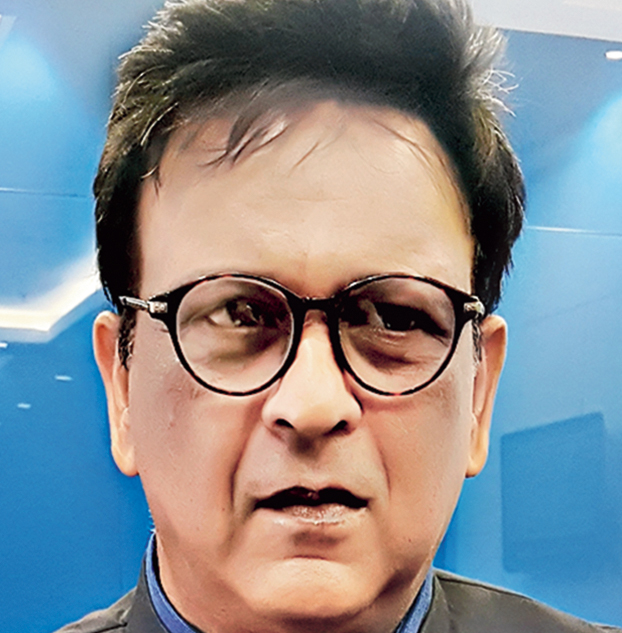 Shishir Hattangadi
Telegraph picture
---
Calcutta
|
Published 16.11.18, 10:27 PM
|
---
In a tweet late on Friday, former Mumbai captain Shishir Hattangadi touched upon a subject which has largely been overlooked in the five weeks since Rahul Johri took centre stage for the wrong reasons.
The tweet talked about sponsors. It is, after all, an era driven by sponsorships and affects both institutions and individuals.
A deponent in the ongoing probe into allegations of sexual harassment against Johri, CEO of the Board of Control for Cricket in India, Hattangadi tweeted: "Smell the coffee @BCCI. There are sponsors and fans that back the game. Please don't undermine or ignore their contribution to the sport and the institution. Credibility and cleanliness is a huge factor for sponsors backing a sport and the body which runs it!"
Asked by The Telegraph what prompted him to put out that tweet, Hattangadi said: "The weather, the atmosphere... Neither of them are good at this point in time... Bottom line is that the sponsors won't tolerate their image indirectly taking a hit and the Board also has a huge responsibility towards the fans."
Hattangadi deposed in support of a lady who'd been sexually harassed by Johri. The lady generally stays overseas and her own deposition was on Skype.
The probe is being conducted by Justice (Retd) Rakesh Sharma, Barkha Singh and Veena Gowda.
Justice Sharma is already back in Mumbai, while Ms Singh was expected to land "around midnight." Ms Gowda is a Mumbaikar.
After a two-day break, the panel meets again on Saturday morning. A stenographer, it seems, has been called, which suggests the report would be handed over to the two Administrators — chairman Vinod Rai, Diana Edulji — by the evening.
Johri has, of course, left no stone unturned in a desperate bid to emerge unscathed. It included deposing with his wife when called a second time, on Wednesday morning.
Word is that Johri's father has been in the BJP for decades and even held a ministerial position in UP in the 1990s. So, according to well-placed sources, "the BJP card" is being played extensively.
The BJP is in power both at the Centre and in UP, Johri's home state.