Former BCCI employees are willing to depose
Propriety demanded that men/women who have/have had direct contact with Johri be kept away from the process entirely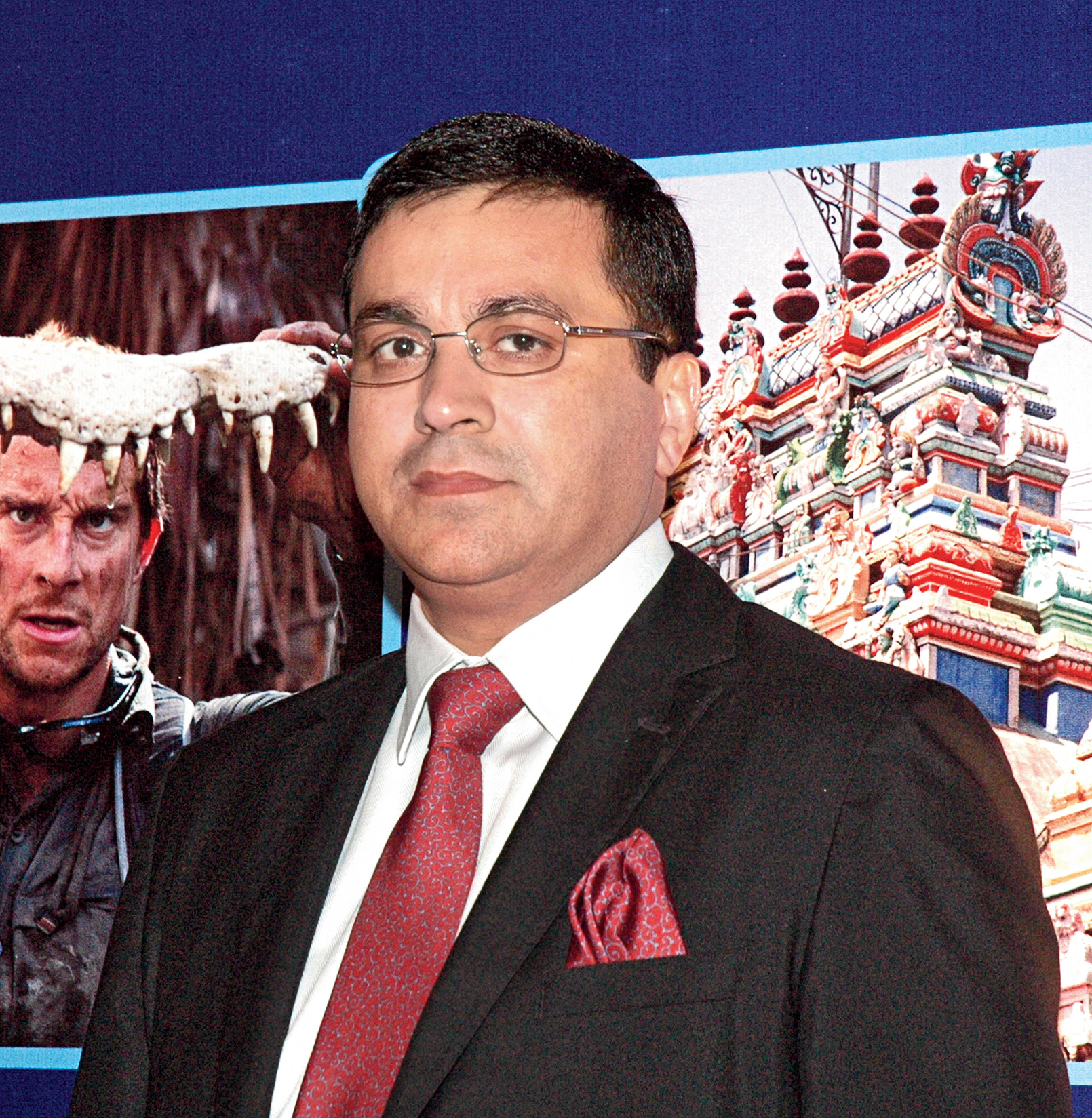 ---
|
Calcutta
|
Published 06.11.18, 10:22 PM
---
The exact number couldn't be confirmed till late on Tuesday, but well-placed sources of The Telegraph have revealed that "former employees" of the Board of Control for Cricket in India are willing to depose on CEO Rahul Johri's "conduct."
That would, of course, have to be before the three-member independent panel constituted by the Supreme Court-appointed Committee of Administrators for probing allegations of sexual harassment against Johri.
Justice (Retd) Rakesh Sharma, Barkha Singh and Veena Gowda are on the panel, while chairman Vinod Rai and Diana Edulji happen to be the two Administrators.
"Conduct," one assumes, would be in relation to Johri's behaviour with the women employees of the Board. It's a matter of record that he had to furnish a "written apology" to a woman employee back in February/March this year.
The #MeToo movement hadn't gained momentum in India then.
Johri has been the CEO from April 2016. He got the job even though, according to well-placed sources, his name didn't figure among the first three shortlisted by a head-hunting firm.
Shashank Manohar, the Board president at that point in time and now the International Cricket Council chairman, cleared Johri's appointment.
One isn't sure whether the "former employees" have already emailed their willingness to the panel, chaired by Justice Sharma.
If the "former employees" haven't done so as yet, they have to by November 9. Thereafter, the panel may ask them to depose at some point over the next two days.
This being the festive period, a question doing the rounds is whether travel-related bookings would actually be possible at such short notice if a "former employee" is not a resident of Mumbai, where the Board is headquartered, but wishes to depose.
Moreover, the logistics would be handled by Karina Kripalani, who very recently resigned from the Board (the timing certainly raised brows), and Johri's executive assistant Nirmal Kaur.
Karina, significantly, would report to Johri!
Far from staying confidential, the fear in many quarters is that the identity of the complainant being invited to depose could be made known to Johri.
Propriety demanded that men/women who have/have had direct contact with Johri be kept away from the process entirely.
However, Rai had the final say in not only the composition of the panel but also who all would assist the three members. Diana, who dissented on principle, stayed away from the process.
The Terms of Reference for the panel does include: "Ms Karina Kripalani and Ms Nirmal Kaur shall both maintain utmost confidentiality in respect of all matters..."
It's not about casting aspersions, but the reality is one of them used to report to Johri and the other still reports to him.
Johri, who wasn't even suspended by Rai despite a demand from Diana that he either be sacked or be made to resign, is on leave and working from "home."
Such an arrangement is to Johri's advantage as he doesn't lose one Rupee of his annual CTC of "over Rs 6 crore."
Meanwhile, former Mumbai captain Shishir Hattangadi declined to either confirm or deny whether he'd emailed the panel that he was willing to depose in a #MeToo-type matter against Johri.
Contacted by this Reporter, Hattangadi reluctantly said: "A probe is currently underway and any communication with the panel must remain confidential. I'm certainly not telling the Media anything. So, please don't expect me to either deny or to confirm what you're asking."
Hattangadi politely refused to entertain a second question.