Time's up for FIFA frenzy
Football body ends video game deal with EA sports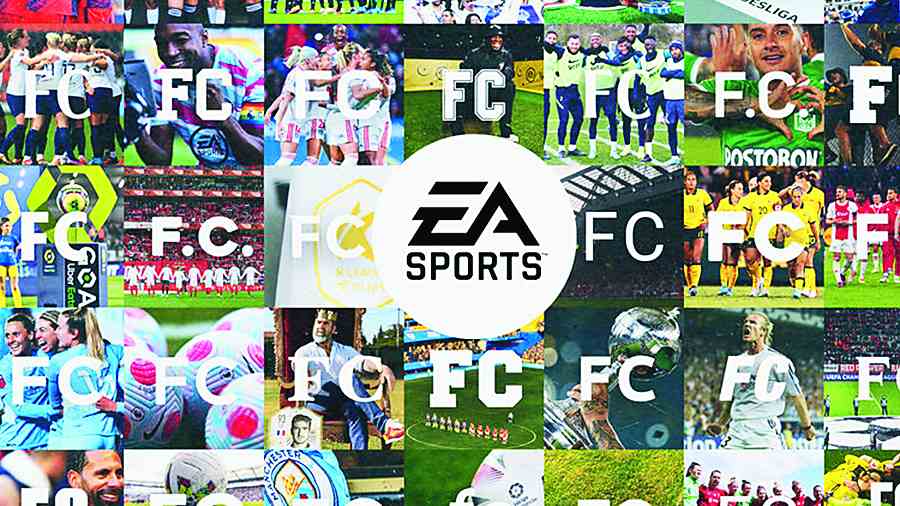 A screenshot of the Fifa video game.
New York Times News Service
---
Published 12.05.22, 01:47 AM
|
---
After almost three decades, one of the most successful commercial relationships in sports is over.
Months of tense negotiations between the video-game maker Electronic Arts and Fifa, soccer's global governing body, ended without an agreement to extend a partnership that had created not so much a wildly popular game as a cultural phenomenon.
The current deal, which was to end after this year's World Cup in Qatar, has been adjusted to run through to the Women's World Cup next summer. Once that tournament is over, the company said, 150 million Fifa video game players will have to get used to a new name for the series: EA Sports FC.
The game itself will not change much. Most of the world's famous clubs and stars will still be playable because of separate licensing deals with their teams and leagues, even though the World Cup itself and other Fifa-controlled events will no longer be included. Still, the continuation of the game does not alter the seismic nature of the rebranding.
To millions of people around the world, the letters Fifa represent not actual soccer but instead a one-word shorthand for a video-game series that grew to provide the backdrop to the lives of players as diverse as Premier League pros and casual fans. Even gamers with no other relationship to the sport came to know its stars and its teams through their digital doppelgangers.
That sort of broad use created a lucrative partnership for both EA Sports and Fifa: The game has generated more than $20 billion in sales over the past two decades.
But the writing had been on the wall for a split for months. While the dispute was undoubtedly rooted in part in differing financial expectations — Fifa was seeking at least double the $150 million it gets annually from EA Sports, its biggest commercial partner — it also quickly became clear there were different expectations of what should be included in a new agreement.
From Fifa's perspective, the request for exclusivity would have limited its options in the digital world, where new games and new platforms have emerged that hold the promise of potentially important revenue streams. The organisation has already agreed a number of contracts for soccer-themed games, some of which it plans to roll out before the end of this year.
Those games, though, will not offer the same sort of match simulations devotees of the EA Sports version have come to know. For that, consumers will be asked to wait until 2024, when Fifa says it will launch a rival soccer simulation game.
"I can assure you that the only authentic, real game that has the Fifa name will be the best one available for gamers and football fans," said Gianni Infantino, the Fifa president. "The Fifa name" — which he suggested the organisation would reclaim for its own game — "is the only global, original title."
The most recent EA Sports-Fifa deal was signed 10 years ago, but the intervening years had been marked not only by great technological change but arguably even greater upheaval at Fifa, which almost collapsed after a major corruption scandal in 2015. Infantino, since taking office that year, has tried — and often failed — to unlock new revenue streams.
When even direct talks between Infantino and Andrew Wilson, the Electronic Arts chief executive, failed to yield a breakthrough, the sides agreed to an amicable separation, Wilson said.
For Fifa, there is now the chance to seek out new opportunities. But replicating EA's game will not be easy.
(New York Times News Service)