Premier League: All to play for in high-stakes battle
'I put my faith in you because I believe you 100 per cent from Day 1, and I defend the club because of that, says Pep Guardiola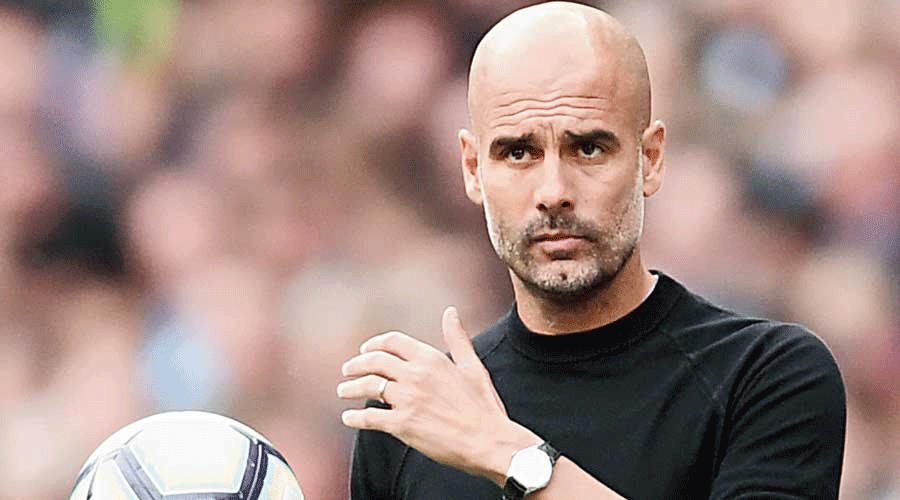 Pep Guardiola.
File picture
---
London
|
Published 07.02.23, 04:57 AM
|
---
The Manchester City case is already unusual for a number of reasons.
No previous Premier League investigation has lasted as long as the current case against City, for example, nor has one produced allegations of wrongdoing spread over so many seasons.
The outcome may even have a deeper diplomatic impact, since City's ownership group is directly linked to one of the Gulf's most powerful ruling families and because the sponsorship deals under scrutiny involve some of the United Arab Emirates' most significant companies, including its national airline.
That sensitivity was perhaps clear in how the Premier League announced the news of the charges, which was published quietly on the league website and without an announcement to the news media.
City, too, had tried to keep its battle with the Premier League quiet, at one point using its considerable resources to sue to prevent details of an active investigation's becoming public.
A judge ruled against City, and even chided the process that had allowed City to win multiple league titles as the case dragged on without resolution.
Manchester City officials have for years fought back against any efforts to criticise their financial manoeuvres or question their adherence to financial rules, railing against hackers who leaked private club documents and the news media organisations that reported on them. It has called accusations that the club broke rules "entirely false" and decried the investigative process as "unfair".
In the previous case involving a proposed Champions League ban, City vowed to do "everything that can be done" to defend itself. Bankrolled by one of the world's richest men, the club appeared prepared to spend any sum to prevail. But in the Premier League, it will come face to face with a formidable opponent. The league is one of the world's richest sporting competitions and is populated by a half-dozen more of the world's most deep-pocketed teams — all of them chasing the same prizes as City every season.
The stakes are high. If the league's charges against City are upheld, the outcome could at a stroke delegitimise the outcome of a decade worth of league play — bringing into question not only the championships and trophies won by City but also the opportunities (and the tens of millions of dollars) lost by its rivals. But it also could have consequences inside Manchester City.
Pep Guardiola, the Spanish coach who has been the architect of the club's greatest successes, has been a fervent defender of City whenever allegations of wrongdoing have been levelled at the club. But last spring he revealed that he told the club's management he would quit if what they had told him was found to be untrue.
"I said to them: 'If you lie to me, the day after, I am not here. I will be out, and I will not be your friend anymore,'" Guardiola said. "'I put my faith in you because I believe you 100 per cent from Day 1, and I defend the club because of that.'"
New York Times News Service