An English hero loved by Ireland
Jack Charlton, member of England's World Cup-winning side in 1966, passes away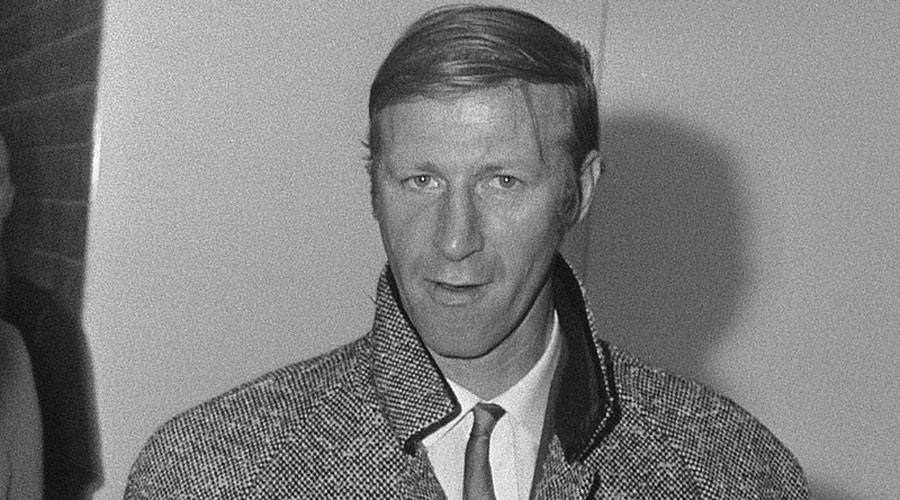 ---
London
|
Published 12.07.20, 01:11 AM
|
---
Jack Charlton, an uncompromising central defender who played alongside his brother, Bobby, in England's World Cup-winning side in 1966 before enjoying coaching success with Ireland, has died. He was 85.      
Nicknamed "Big Jack," and celebrated for his earthy "beer and cigarettes" image, Charlton spent all his club career at Leeds from 1952-73, tying its all-time record of 773 appearances. He won every domestic honour, including the league title in 1969.  
Charlton died at home on Friday in his native Northumberland in northeast England, surrounded by his family.
His biggest achievement came with the national team that beat Germany 4-2 after extra time in the 1966 World Cup final at Wembley Stadium. Bobby, his younger brother, played in midfield.
Jack celebrated the victory by partying in a random person's house in north London, ending up sleeping on the floor. That was typical of the man who kept the common touch despite his fame and remained an affable character, fond of life's simple pleasures.
"I got a lift back the following morning and my mother was playing hell as I hadn't been to bed all night,"
Charlton recalled. "I said, 'Mother, we've just won the World Cup!'"
Of all the England World Cup winners to go into management, Jack Charlton was easily the most successful. He had brief but impressive spells at Middlesbrough, Sheffield Wednesday and Newcastle before being hired by Ireland in 1986 as its first foreign coach.
Adopting a direct, physical and attack-minded style, Charlton got the best out of Ireland's hard-working players and guided them to three major tournaments, including the 1990 World Cup where the Irish reached the quarterfinals. Ireland also played at Euro 1988 and the 1994 World Cup under him.
Charlton took over the Irish team when relations were tense with Britain as sectarian conflict raged between pro-Irish Catholics and Protestants in British-run Northern Ireland.
 The decade of on-field success that came for "Jackie's Army" mirrored and — some say — influenced Ireland's transformation from relative poverty into a prosperous, modern nation.
"It was a time when in Ireland we didn't have all that much to cheer about or be proud about. I think that really lifted the nation," Ireland's Indian-origin Tanaiste (deputy Prime Minister) Leo Varadkar said.
"He was Ireland's most loved Englishman."