For World Cup's sake, making of an uneasy truce
Thousands of Israeli soccer fans are expected to descend on Doha for World Cup, say diplomats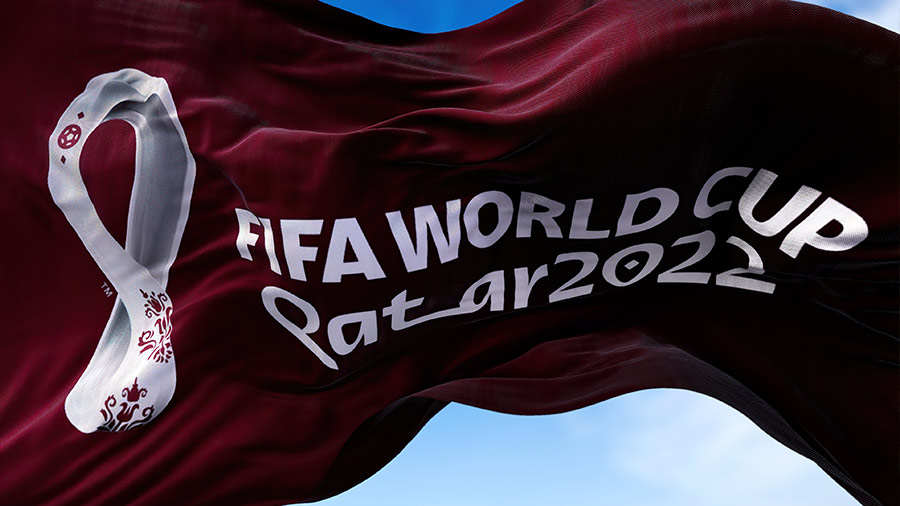 Representational image.
File photo
---
Doha
|
Published 25.11.22, 04:27 AM
|
---
It was uncharted territory for the Israeli journalist. Wandering through the rustic outdoor marketplace in Doha before the start of the World Cup, he zeroed in on a Qatari man in his traditional headdress and white flowing robe and asked for an interview.
"Which channel?" the Qatari asked. The journalist replied he was from Kan, Israel's public broadcaster.
The Qatari was stunned. "Where?" "Israel," the journalist repeated. A split-second later, the interview was over.
The exchange ricocheted around social media, reflecting the latest political flash point at the first World Cup in the Arab world — never mind that neither Israeli nor Palestinian national teams are competing in the tournament.
Controversy has followed Israelis and Palestinians pouring into Doha, revealing just how entrenched and emotive their violent century-old conflict remains, including Israel's open-ended occupation of lands Palestinians want for a future state.
Israel's Channel 13 sports reporter, Tal Shorrer, said he has been shoved, insulted and accosted by Palestinians and other Arab fans during his live reports from the tournament. "You are killing babies!" a few Arab fans yelled as they rammed into him during a broadcast this week.
Officials in Qatar, with their history of public support to Palestinians, have insisted the temporary opening to Israelis was purely to comply with Fifa hosting requirements — not a step to normalising ties like neighbouring Bahrain and the United Arab Emirates did in 2020.
Qatar has warned a spike in violence in the occupied West Bank or Gaza Strip would derail the arrangement. Nonetheless, thousands of Israeli soccer fans are expected to descend on Doha for the World Cup, diplomats say, including some on 10 direct flights planned over the next month.
"My friends and family thought it could be dangerous but it's fine," said Eli Agami, an aviation executive who lives near Tel Aviv. "I think no one cares if you're Israeli or you're Jewish."
Six Israeli diplomats have set up shop at a travel agency office in Doha, ready to respond to crises large and small. "We want to remind (Israelis) ... you don't need to shove your fingers in other people's eyes," said Alon Lavie, a member of the delegation.
Israelis have made themselves at home among Doha's glittering skyscrapers. Qatar's first kosher kitchen set up near the airport, supplying hotels and fan zones with the classic eggy Jewish challah bread and olive and hummus sandwiches.
AP/PTI