Aim for the sky: Sanjiv Goenka
'I think we have to build ourselves, our competencies, our strengths, and capabilities to an extent where we can participate in international competitions'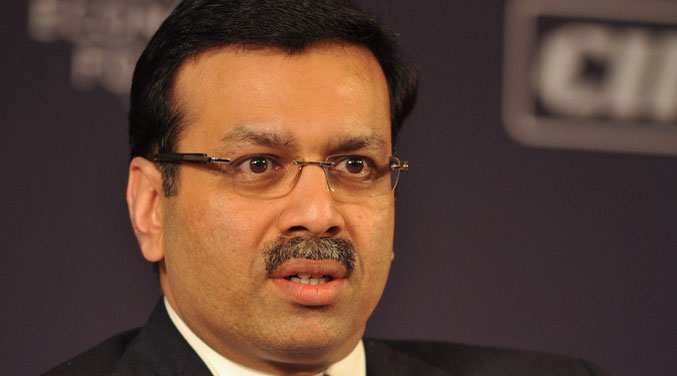 ---
|
Calcutta
|
Published 11.07.20, 03:34 AM
---
ATK Mohun Bagan principal owner Sanjiv Goenka said he would like to see "his club" consistently participating in top-tier Asian tournaments.
"I would like to see ATK Mohun Bagan participating in the AFC Champions League. This is my aspiration... That's our target... Playing consistently in top-class Asian tournaments... This football club will now aim for the sky and I would like to leave a legacy," Goenka told The Telegraph after the first board meeting of ATK Mohun Bagan Private Limited on Friday.
For the record, ATK Mohun Bagan have qualified for the group stages of the 2021 AFC Cup.
"I do not want to, over a period of time, confine it to local leagues or national leagues only. I think we have to build ourselves, our competencies, our strengths, and capabilities to an extent where we can participate in international competitions," he asserted.
Goenka said ATK Mohun Bagan would build football schools across India to nurture talent at the grassroots.
"That's the dream project. I would like to have ATK Mohun Bagan football schools across the country imparting high class training to young footballers. These players, when they grow up, will serve the Indian national football team. We have an academy going on a smaller scale but now we will go to the grassroots to unearth talent in a big way.
"If you see 30-40 years back, cricket was not what it is today. The game grew because of the vision of a few people. For football to grow you also need a vision. ISL is a great idea and it has improved the standard of football in our country. Our job will be to keep taking this forward through the ATK Mohun Bagan football schools."
Asked if the ATK prefix would upset Mohun Bagan fans, the industrialist said: "I do not know. To each fan, all I can say is that you are important, your emotions are important, and above all, your blessings are important."
"We have given recognition to the emotion, the passion, the legacy of Mohun Bagan. We have gone with the green and maroon jersey. We have gone with the existing logo. When I grew up, Mohun Bagan were very much part of my being. How can I change the legacy of a 131-year-old institution?"
Goenka also revealed the colours of the away jersey the new team will be sporting.
"It will be red and white, which have been the ATK colours, with green and maroon stripes on it," he said.
On his plans to upgrade the facilities at the Mohun Bagan ground, Goenka said: "If I can, I would like to upgrade the facilities at the Mohun Bagan ground. It is part of the city's history. As we have grown up, each one of us has seen that it is iconic.
"But, it needs upgrading, modernisation, and needs to be reconstructed in a manner that is different. And, if I can, I would definitely like to upgrade the facilities so that to begin with we can have ISL games there. But over a period of time, maybe have AFC games there as well and really build it into a world-class facility."
Given Mohun Bagan's huge fan following, the merger would have seen packed stands during ISL VII. "The situation demands football without fans. Football has started in Europe; England and West Indies are playing a Test match. I would say given the current scenario action on the field is better than off it. We cannot put lives at risk by allowing fans on the stands right now," Goenka said.