Fischer vs Carlsen? Battle of gambits mercifully not fought
Carlsen was merely expressing a wish when he spoke on the way to winning the Tata Steel tournament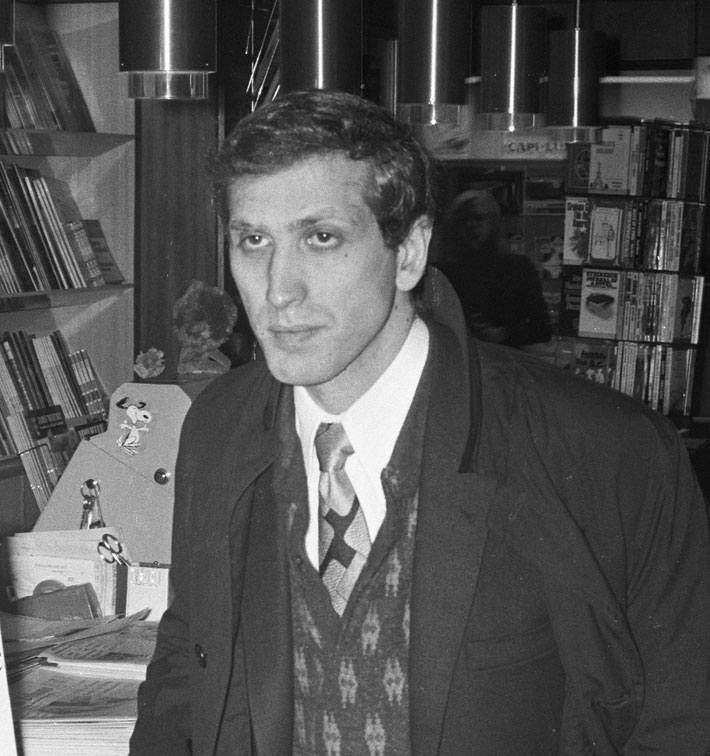 Bobby Fischer
(Wikimedia Commons)
---
Published 08.01.20, 10:34 PM
|
---
Good they never met in battle or for conquest. Imagined yes, in moments of wishful fancy, when the mind wanders, but never actually fought, which is just as well. The heartbreak would have been too much to bear.
Or is that the right way of looking at it? It's sport after all. But think of what might have been had these confrontations happened. Bruce Lee versus Muhammad Ali, for instance.
Flat muscles of flexible steel versus fluid ripple of beautiful brawn. Lithe pioneer of the intercepting fist versus big-boned artist of weave-and-punch that stung like hell.
Five-foot-eight-inch icon of long-bullied underdog versus 6ft-3-inch belated apotheosis of the historically downtrodden.
Someone would have had to lose in this duel of different body shapes, of genetic makeup, of centuries-old cultures, of civilisations, of contrapuntal forms, of whatever you call it, because there is no stalemate in physical combat.
Maybe that's why they never got to have a go at each other. Some contests that could have happened but didn't were, perhaps, never meant to happen.
Or, take for example, contests that didn't happen because they couldn't have, such as Bjorn Borg versus Roger Federer.
Hermit-like intensity versus passionate artistry. Inscrutable topspin versus beguiling drop shot. Taciturn ice man versus one who showed it was okay for men to cry. Even in public. Borgmania versus Federer Express.
Defeat for either in this face-off between two eras, possible only beyond the convenient chronology of clock time, would have been terrible. Tennis, too, brooks no stalemate. Maybe that's why they were born 25 years apart. Fate takes care of its favourites.
Chess, of course, offers the scope and the theoretical possibility of endless draws. But when Magnus Carlsen, the reigning superstar of the game, had told The Telegraph he would have liked to play Bobby Fischer and Mikhail Tal among players from a different era, it's unlikely he had draw on his mind.
"There are so many fantastic players, but then it would have been interesting to play Bobby Fischer at his best," Carlsen, in Calcutta this past November for the 2019 Tata Steel Chess Tournament, said.
Thoughts long forgotten rippled back from memory at the Grandmaster's words, dredged up from adolescent fantasies of heroes and hero worship and of how such personal demigods would have fared in a clash with each other, possible or improbable.
Picture the scene. Carlsen, dapper and flamboyant, of square pugnacious mien, poker-faced master of positional play. A man possessed of a memory that itself is a mnemonic.
The Norwegian leans back, hands crossed, then hunches forward again, a modern-day Alexander impatient to expand his empire; the board his willing Bucephalus.
Across the table is Fischer, sharp and angular, brooding eyes on the board, a troubled Prospero of the 64-square grid who would one day toss away his magic wand just as Shakespeare's fictional sorcerer had done.
If ever a man lifted chess to sublimity it was this American-born eccentric genius who ended years of Soviet domination of the game in those fraught days of the Cold War.
The board was then a surrogate battlefield for nuclear warheads, the Grandmasters its cerebral weapons of hubris and humiliation. Three years later, in 1975, Fisher would turn his back on his world title to become a recluse at 33, a brilliant but paranoid mind tormented by fear of lurking assassins and booby traps.
Who would have won? Fischer or Carlsen?
Immaterial. Victory is bauble when play itself is a metaphor of possibilities. We all play chess with time, as Bergman's Antonius Block does in The Seventh Seal, the game merely a search for meaning in a world of contradictions, its gambits, declined or taken, the crossroads of life. In Moscow on the penultimate day of 2019, Carlsen, reigning champion in classical chess, prevailed again at the crossroads, reclaiming his world rapid crown and defending his blitz title to grab the treble. If anyone among the game's current stalwarts can lay claim to a timeless dare at Fischer, it is this young man with Hollywood looks.
It's also possible that a Fischer-Carlsen match, were the past and the future ever to telescope into a perpetual present, might have turned out to be a scratchy anti-climax, far from the portents of dramatic supremacy or catastrophe. Who knows. Sometimes, mystery sustains where reality might have gutted.
Carlsen, 29, also mentioned another master from the past when he spoke that day. "I would have loved to play Mikhail Tal when he was at his best. He won the World Championship, beating everybody with his swashbuckling attacks, and I would have loved to see if I could counter his attacks."
It's a riveting thought. Carlsen, dubbed the "Mozart of Chess", versus Tal, the chain-smoking "Magician from Riga".
For those not deep into chess, the wizardry lay in the incredible sacrifices the Latvia-born Tal would conjure up. He would then reap the harvest of the confusion he had sown, like a blithe purveyor of perplexity as his chagrined opponents fell apart.
"…He is always on the lookout for some spectacular sacrifice, that one shot, that dramatic breakthrough to give him the win," Fischer would say of Tal's play.
Tal himself would come up with an explanation as enigmatic as his game. "There are two kinds of sacrifices; correct ones and mine," he once said.
In 1960, at age 23, Tal wrested the crown from Russian grandmaster Mikhail Botvinnik, making him the then youngest world champion, a record later broken by Garry Kasparov.
Along the way, since bequeathed for posterity, came Game 6, one among the many that epitomised his disconcerting dare.
Tal, widely reckoned as one of the finest attacking players chess had seen, gave up his knight for seemingly nothing, before going on to win the game. Seldom had intuition found such breathtaking articulation.
Would he have prevailed over Carlsen with his apparently clairvoyant sacrifices that some of his rivals have disdained as tricks?
Such questions are best left to fancy. Carlsen was merely expressing a wish when he spoke that November day, on the way to winning the Tata Steel tournament.
Perhaps, more a tribute than wish.