Euro 2020: Wales and Switzerland draw in Baku
Kieffer Moore secures a point for Wales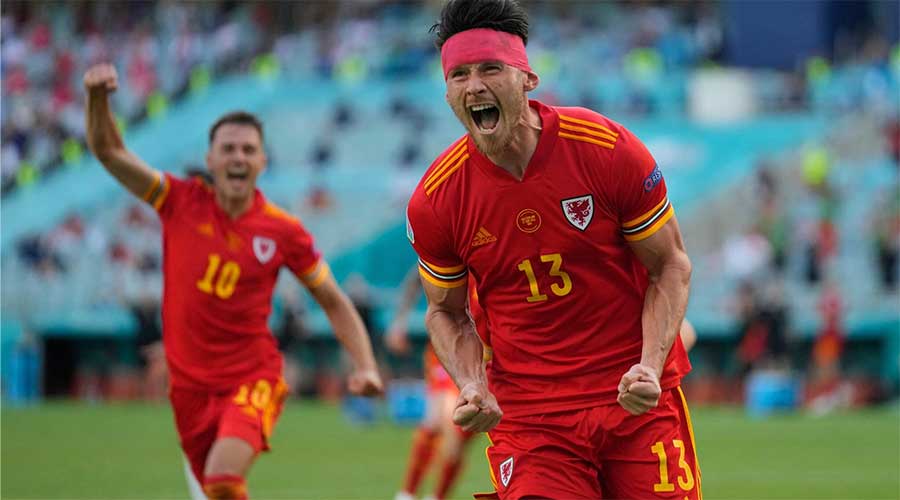 Kieffer Moore
Getty Images
---
Published 12.06.21, 09:59 PM
|
---
A headed goal for each side, and a point for each team, too. Breel Embolo and Kieffer Moore score on second-half set pieces, and Wales and Switzerland both will leave Baku with something.
Well, Wales won't leave: They will play Turkey in the same stadium on Wednesday. Switzerland will feel a bit worse about the draw: They had the lead, and they now head to Rome to face Italy in midweek.
Baku was one of the rare cities that planned to allow larger-than-usual crowds for Euro 2020: It said the stadium would be open to 50 percent capacity. At the Baku Olympic Stadium — an aspirational label, since Azerbaijan has never hosted the Games — that would be about 35,000 people.
A scoreless halftime in the books, same as last night. Switzerland had 11 shots and Wales only 2.
In the 49th minute, Breel Embolo scores it, outmuscling Roberts to rise in the air and turn in a corner from Shaqiri.
Deserved goal for Embolo, the 24-year-old Borussia Mönchengladbach striker who has done some hard work inside — including creating the corner that led to the goal — and watched Seferovic miss on his team's best chances.
In the 74th minute, Moore ties it up in the simplest way possible: a corner worked quickly to the tallest man on the field, cutting toward the goal. Moore's run and his header, which caught the Swiss defense flat-footed, may have saved the day for Wales.
Inputs from The New York Times