Euro 2020: Records waiting to be shattered
The European Championship begins on June 12, with Turkey and Italy ready to lock horns in Rome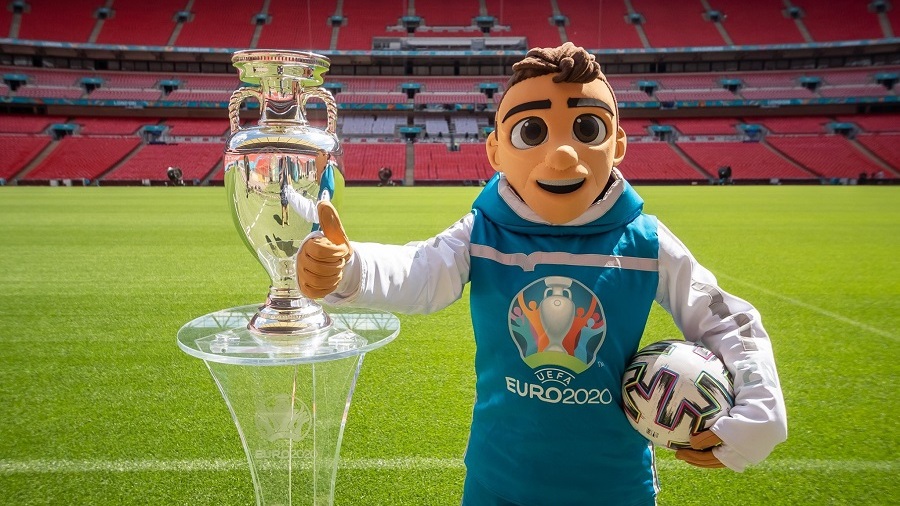 ---
---
There will be many firsts at Euro 2020. The Video Assistant Referee (VAR) will be at play, as many as five substitutes will be allowed instead of the regular three, and Finland and North Macedonia will be the two debutants. This is also the first edition to be hosted by as many as 11 cities, with the Wembley Stadium in London hosting the final on July 12. The 24 participating teams have been divided into six groups, and all eyes are on the opening encounter between Turkey and Italy in Rome on June 12.
But before the tournament gets underway, let's take a look at the records waiting to be shattered:
Platini's tally under threat
France legend Michel Platini has nine Euro goals to his name, so does Cristiano Ronaldo. The Portuguese captain is on the brink of overtaking Platini and becoming the highest goalscorer in the European Championship. Apart from Ronaldo, Frenchman Antoine Griezmann (6) is also a potential candidate to surpass Platini's tally.
Youngest goalscorer in Euro history
In Euro 2004, Switzerland's Johan Vonlanthen became the youngest scorer in the tournament's history at 18 years and 141 days. This record has remained intact for over sixteen years now. But this time around, there's a contender in the England camp who hasn't even turned 18 yet. If Jude Bellingham scores, he will rewrite history in a Three Lions jersey. Polish young gun Kacper Kozlowski (17YO) will also have his eyes on this record.
Most tournament participation
This record is simply waiting to fall into Ronaldo's lap. When Portugal open their Euro 2020 campaign versus Hungary on June 15, the Juventus man will become the only footballer to participate in the European Championship five times. Ronaldo has played 21 matches in the tournament from 2004 to 2016.
Youngest ever to play the Euros
Left-back Jetro Willems took the field for the Netherlands in Euro 2012 at the age of 18 years and 71 days. But in this edition, England's Jude Bellingham and Poland's Kozlowski are waiting in the wings to make this record their own. It is just a question of who takes the field first.
Top-scoring sides in Euro 2020
France and the Netherlands currently hold the record for the highest number of goals in a tournament. France scored as many as 13 goals in two editions -- 2006 and 2016 --, and the Netherlands managed a similar feat in 2000. It remains to be seen which team overtakes this record. Will it be England, who are being tipped as champions or will it be France again?