Eoin Morgan keen to aid finisher Andre Russell
He expressed confidence in himself for having evolved into a better batsman with experience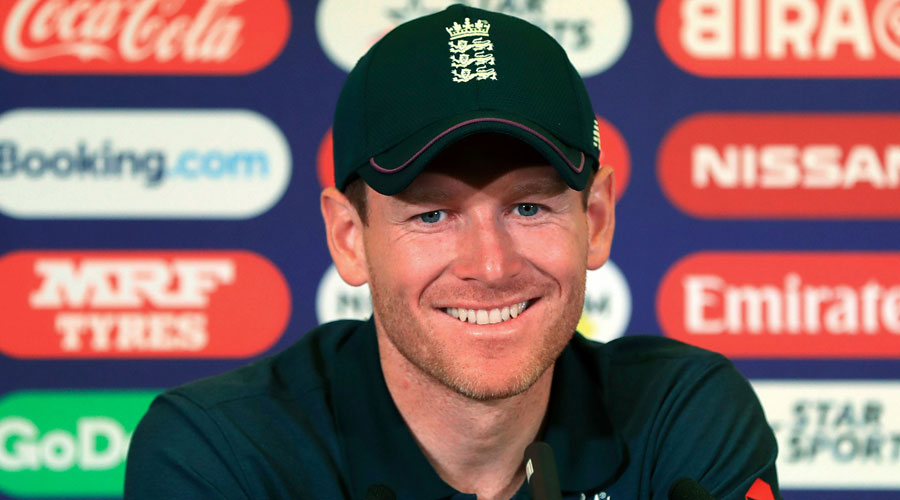 ---
|
Calcutta
|
Published 23.09.20, 03:23 AM
---
Eoin Morgan, with all the experience that he has gathered over the last few years, is ready to complement Andre Russell in finishing off games for the Kolkata Knight Riders during the ongoing IPL.
"I think with the squad that we have, it gives us a huge amount of options, particularly in terms of batting and bowling. We talked about Pat Cummins, who's so versatile. I think within the squad, we have a number of very versatile cricketers who can specifically take care of the batting department. We have guys who can play a significant role.
"I know Andre Russell has played that role for a number of years now and done it exceptionally well. And if I get a go, hopefully, I'll be able to aid that," the England World Cup-winning captain said during an online interaction from Abu Dhabi on Tuesday.
He expressed confidence in himself for having evolved into a better batsman with experience.
"It has been quite a few years since I last played in KKR (2013). Just looking at my batting, I think the last three to four years have been most successful. My game has come on really nicely and quite a lot. I have been more experienced coming into my groove as a batsman," Morgan added.
Morgan has been praised highly by Knight Riders head coach Brendon McCullum and he spoke of the camaraderie that he shares with the former New Zealand captain.
"Of course, we've been very good friends for a number of years now. I think when the friendship started, we started enjoying when we found things in common, making memories together through enjoying those things. Certainly, there are a number of things linked in sport. Probably horse racing is the main one which both of us enjoy and there's rugby as well.
"We have had great days out, both together and with families, and made some good memories. So yeah, we're good mates," Morgan said.