England and Wales Cricket Board draws flak for tweet axe on all-rounder Ollie Robinson
ECB faced a backlash as the controversy spilled over from cricket into politics and race relations in multicultural Britain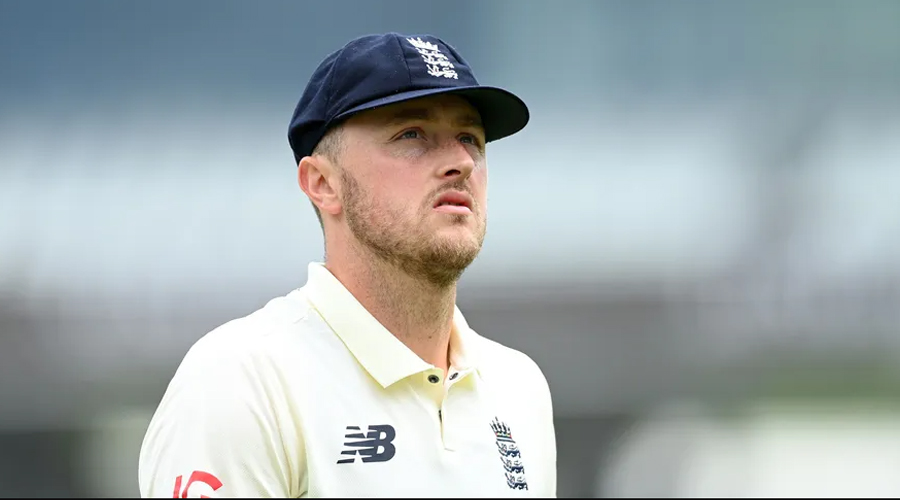 ---
|
London
|
Published 08.06.21, 02:11 AM
---
Ravichandran Ashwin has expressed his sympathy for England all-rounder Ollie Robinson, 27, who has been suspended from international cricket for posting racist tweets nine years ago when he was 18.
In the drawn first Test against New Zealand at Lord's, Robinson made a very impressive debut, taking 4 for 75 in the first innings, 3 for 26 in the second and scoring 42, batting at number eight in England's first innings, with five boundaries.
If Robinson is allowed to resume his England career, Indians are likely to see him sooner rather than later at the IPL.
He apologised profusely when the tweets came to light but after the game ended, the England and Wales Cricket Board (ECB) moved swiftly to announce: "England and Sussex bowler Ollie Robinson has been suspended from all international cricket pending the outcome of a disciplinary investigation following historic tweets he posted in 2012 and 2013. He will not be available for selection for the LV= Insurance second Test against New Zealand starting at Edgbaston on Thursday 10 June. Robinson will leave the England camp immediately and return to his county."
On Monday, it was the ECB which faced a backlash as the controversy spilled over from cricket into politics and race relations in multicultural Britain.
The culture secretary, Oliver Dowden, represented the sentiments of right wing Britain: "Ollie Robinson's tweets were offensive and wrong. They are also a decade old and written by a teenager. The teenager is now a man and has rightly apologised. The ECB has gone over the top by suspending him and should think again."
Downing Street said Prime Minister Boris Johnson agreed with Dowden that the ECB had "gone over the top".
And Zac Goldsmith, a Tory minister in the Lords and somewhat to the right of his left wing sister Jemima Khan, said: "He sent stupid tweets as a teenager, and has apologised profusely. What is to gain in trying to ruin his career over this?"
Ashwin, who is in Southampton with the Indian team, said: "I can understand the negative sentiments towards what #OllieRobinson did years ago, but I do feel genuinely sorry for him being suspended after an impressive start to his test career. This suspension is a strong indication of what the future holds in this social media Gen(eration)."
Former England spinner Monty Panesar, who has himself been a bad boy in the past, also thought the punishment was unduly harsh: "If this was said, let's say three months ago, I'd say definitely ban him, (he) cannot play this Test match, and there needs to be some sort of repercussions. This was nine years ago and you can see the difference in him as a human being and it is something he has apologised for publicly. I think he should continue to play – he is an amazing talent."
Those who don't understand the lingo of social media may struggle with his sentences but back in 2012 and 2013, Robinson put out some bizarre posts: "Females who play video games actually tend to have more sex & be happier with their relationships, than the girls who don't,"; "I wonder if Asian people put smileys like this,"; "Not going to lie a lot of girls need to learn the art of class!"; and "My new muslim friend is the bomb."
When the tweets came to light, Robinson offered a grovelling apology which was probably written out for him by a lawyer: "On the biggest day of my career so far, I am embarrassed by the racist and sexist tweets that I posted over eight years ago, which have today become public. I want to make it clear that I'm not racist and I'm not sexist. I deeply regret my actions, and I am ashamed of making such remarks."
Robinson promised: "I will continue to educate myself, look for advice and work with the support network that is available to me to learn more about getting better in this area. I am sorry, and I have certainly learned my lesson today."
His skipper Joe Root told BBC Test Match Special: "Ollie has made a huge mistake. He fronted up to the dressing room and the rest of the world, and he's very remorseful."
Nasser Hussain, the Chennai-born former England captain, said he hoped the emergence of Robinson's tweets would serve as a stark warning to others. "If you are going to wear T-shirts about online hate and online abuse and sexism and racism, that you can't be doing this…But I also think we are probably a bit of a cruel society if we don't realise that an 18-year-old does make mistakes."