East Bengal players invoke Fifa rule, send notice
One club official claimed that most of the players and members had already signed the Mutual Termination Agreement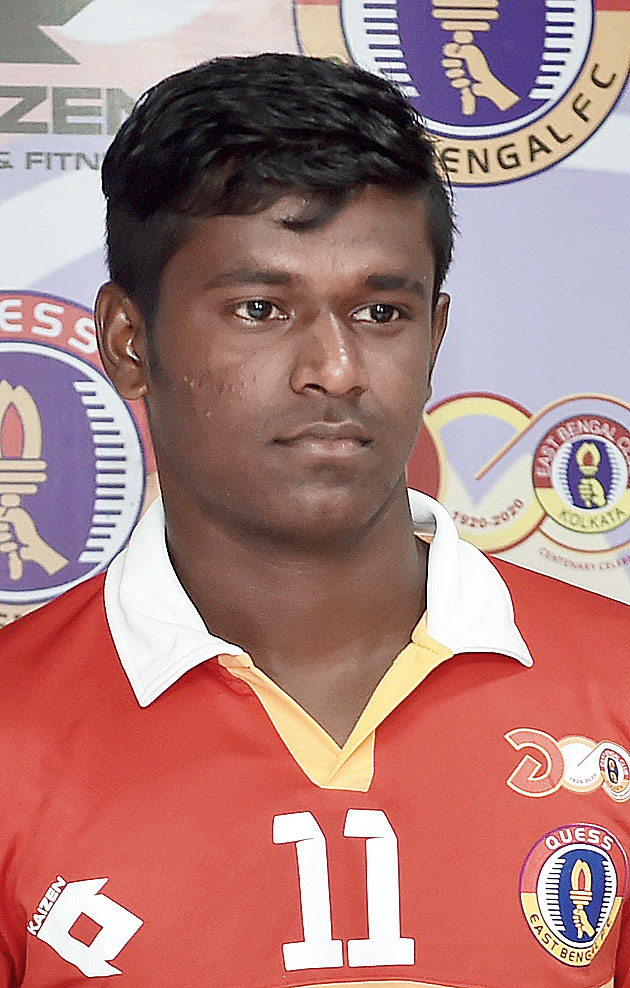 ---
|
Calcutta
|
Published 07.06.20, 09:24 PM
---
Five East Bengal players, including Abhishek Ambekar, Pintu Mahata and Rakshit Dagar, have sent notice to erstwhile investors Quess asking for salaries for the month of April and May. East Bengal and Quess parted ways on May 31.
Ambekar and Mahata, in their notice, have said if Quess East Bengal do not pay the salaries they would have the right to terminate the contract and claim compensation from the club.
As per Fifa, beginning date June 1, 2018, if a club unlawfully fails to pay a player two monthly salaries on the due dates, he/ she is deemed to have the just cause to terminate his or her contract. If a player is not paid on a monthly basis, the pro-rata value corresponding to two months' salary shall also be considered.
Besides, the player in such a case does not need to take the dispute to any arbitration body or disciplinary commission. The football association he/ she belongs to must announce without condition that the player is a free agent with the right to terminate his/ her contract and join other clubs. The club that unlawfully fails to pay the player has to be punished correspondingly by the football association it belongs to.
Defender Ambekar and winger Mahata, like a few other Indian players and Spaniard Jaime Santos, had multiple-year deals with the club and were protesting against Quess East Bengal FC's 'unilateral decision' to apply force majeure clause in the wake of Covid-19 and terminate the contracts of the footballers and the support staff.
Goalkeeper Dagar, whose contract ended with the completion of the 2019-20 season, has also asked for the salaries of April and May in the notice.
Quess East Bengal, in its reply, a copy of which is in possession of The Telegraph, said once the player signs the Mutual Termination Agreement (MTA), salary 'will be remitted on an urgent basis.'
Quess East Bengal also said that the players have full rights to approach 'any concerned dispute resolution body of AIFF/Fifa/CAS' or jurisdictional courts of India.
It has been learnt that some players would also send notices once the salary would officially be due for two months in the week starting Monday.
Last week one club official claimed that most of the players and members of the support staff had already signed the Mutual Termination Agreement.