Du Plessis model for 259-ball resistance
Blocking and dead-batting everything, just the way Faf did in Adelaide back in 2012 to deny Australia a win, was the way to go for Ashwin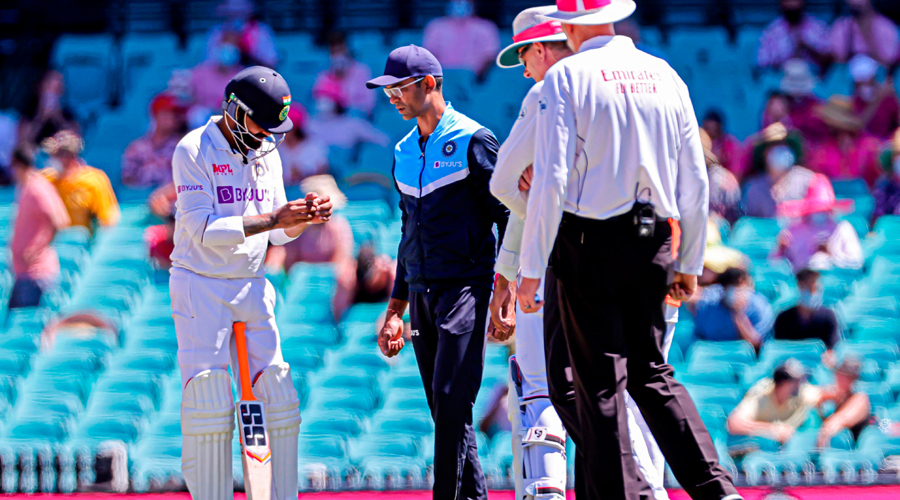 ---
Published 12.01.21, 03:54 AM
|
---
Defying the Aussies with their unbroken 259-ball stand that earned India a gallant draw, both Ravichandran Ashwin and Hanuma Vihari "went numb" for a while. While Vihari fought with a torn hamstring, Ashwin too had to tackle a sore back as they were also peppered with short-pitched stuff by the Australia quicks.
Blocking and dead-batting everything, just the way Faf du Plessis did in Adelaide back in 2012 to deny Australia a win, was the way to go for Ashwin on the final day of the third Test.
"We couldn't quite celebrate towards the end because we didn't know what to make of it. We were so channelised on taking a certain bowler and keep blocking and keep blocking him, dead-batting it...
"If you talk about premonitions, since last night when I went to bed with a sore back, I kept on telling myself that if I keep dead-batting everything like Du Plessis did in Adelaide, I can give myself a good chance," Ashwin told bcci.tv.
Terming Vihari's innings "outstanding" and "a knock equal to scoring a hundred", Ashwin added: "The communication between us was that whenever we got comfortable with a particular bowler in a certain spell, we wanted to hang on to that side. Specially with his hamstring injury and with my back, we didn't really want to chop and change and lose our concentration by playing an odd shot or two.
"We really hung in tight and especially during the last four-five overs when we were very close, we started to rotate the strike."
Vihari, on his part, thanked Ashwin for helping him out like "an elder brother".
Unfortunately, when Vihari next makes a Test appearance remains to be seen as the torn hamstring has more or less ruled him out for the final Test in Brisbane, while he's also doubtful for the home Tests versus England.
The BCCI, late on Monday evening, confirmed that Ravindra Jadeja would miss the fourth and final Test due to a dislocated thumb.
The all-rounder will now consult a hand specialist in Sydney before returning to India. He will then be heading for the NCA in Bangalore for further recovery.