Kerala remembers the man with Midas Touch
When the curtains go up for World Cups, Kerala is always united by football and split usually between Brazil and Argentina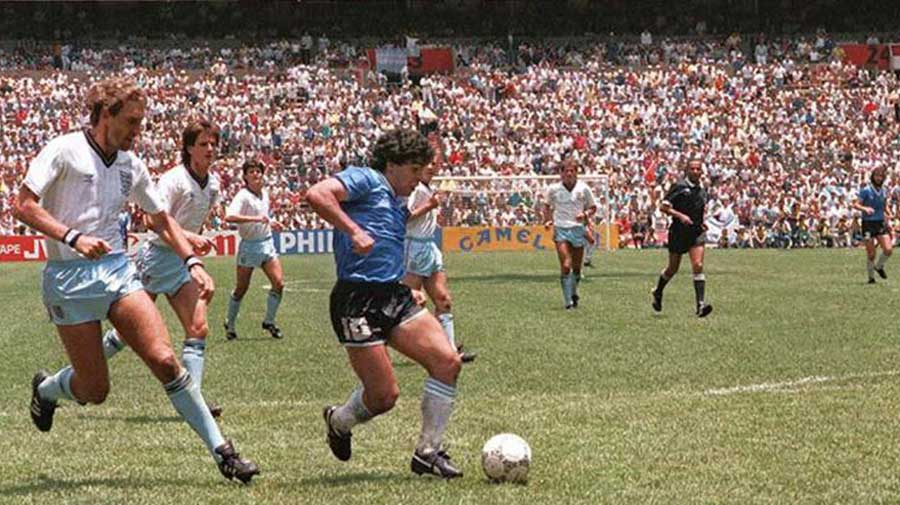 ---
Bangalore
|
Published 26.11.20, 03:52 AM
|
---
Che Guevara, Fidel Castro and Diego Maradona galvanise the majority of Malayalis.
When the curtains go up for World Cups, Kerala is always united by football and split usually between Brazil and Argentina.
Yet, when Maradona led Argentina to the famous World Cup win in 1986, none in Kerala imagined their god of football after Pele would ever set foot in the state.
When Maradona finally landed in football crazy Kerala in 2012, it was sheer madness that only soccer fans can associate with.
The legend celebrated his 52nd birthday in Kannur, for long considered a nursery of footballers from the state. He even cut a 25kg cake shaped like a football, sang, danced and kicked the ball into the galleries before thousands of hysterical fans who had gathered at Jawahar Stadium.
Clad in a pair of jeans and short-sleeve shirt, Maradona had made a dream come true for those who managed to catch a glimpse of the man and got a taste of his football skills on that sunny day in Kannur.
It was only his second trip to India, the first being to Calcutta in 2008 when he met Jyoti Basu at the former chief minister's home.
Kerala CPM leader M.A. Baby had then described his chance meeting with Maradona at Basu's place and even managed to touch the football legend.
Che was an uncanny factor in breaking the ice with Maradona who loved Baby's watch with the picture of the Bolivian revolutionary on its dial.
Sponsored by businessman Boby Chemmanur, Maradona was flown in a chopper from Cochin International Airport to Kannur.
The Kozhikode-based gold businessman went on to sign up the soccer legend and launched Boby & Maradona Gold Diamond Jewellery as part of the Chemmanur Group.
"My biggest pain is that I have lost my dear friend," Boby told a channel late on Wednesday. "He was not just a footballer, he was the most honest man I have ever come across," Boby added.
"I met him in Dubai after several attempts. But that was only as his crazy fan. After meeting him and spending time with him for a few times, I realised he is a man who doesn't lie," recalled Boby.
On how he managed to rope in Maradona as his brand ambassador and bring him to Kerala, the businessman said he had never intended to do so.
"When I first met him I had never imagined I could make him the brand ambassador of my jewellery. But I mustered the courage when I realised he was a man with a good heart," Boby said.
"After all that I asked him if he would travel to Kerala. He just said 'Why not?'" Boby reminisced.
He said he was trying to organise his visa to travel for Maradona's funeral.
That trip to Kannur allowed footballers such as I.M. Vijayan, Jo Paul Ancheri and C.V. Pappachan, among others, to meet the soccer god.
Maradona's Midas touch was at play here too — his association with Boby not only helped the jewellery business, even the hotel where he stayed in Kannur became a tourist attraction.
Room No. 309 at Blue Nile, the four-star hotel in Kannur where Maradona stayed, went on to become an attraction for football fans from Kerala to West Asia.
"We have preserved the bed sheets, cups, plates and even the cigarettes he had smoked during his stay with us. All of them have been properly framed in glass cases and kept in the same room," Kiran, who manned the reception, told The Telegraph.
The room has been a magnet for football-loving Arabs as well. "Right now an Air India pilot (on an overnight stay) is in the room," Kiran said.
Ancheri who played for Mohun Bagan and East Bengal recalled meeting Maradona in Kannur. "That was the only time I met him. Everyone who loved football was definitely inspired by his game," Ancheri told a news channel.