Debate over ATK Bagan absence from CFL, Durand
Fellow-Calcutta giants SC East Bengal have also decided to skip these two tournaments, but then they were a victim of circumstances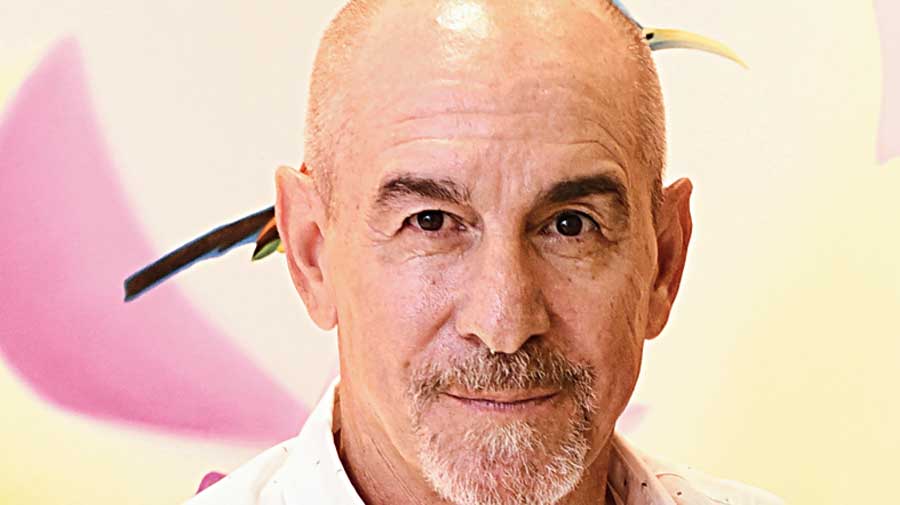 Antonio Lopez Habas
File picture
---
Calcutta
|
Published 08.09.21, 01:18 AM
|
---
After a pre-season of almost two weeks, followed by three AFC Cup matches in Male, ATK Mohun Bagan have sent their players on leave. The CFL Premier Division A and the prestigious Durand Cup are currently being played in Calcutta, but the ATK Mohun Bagan team management has conveniently given both a miss. Reason? They have the AFC Cup inter-zonal semi-final against Uzbek club FC Nasaf coming up on September 22.
While other Indian Super League clubs like FC Goa, Bengaluru FC, Kerala Blasters, Jamshedpur FC and Hyderabad FC are treating the Durand Cup as their pre-season tournaments, ATK Mohun Bagan did not think it would be wise to do so.
Fellow-Calcutta giants SC East Bengal have also decided to skip these two tournaments, but then they were a victim of circumstances.
FC Goa's seriousness about football could be gauged from the fact that they are in Durand Cup with a full-strength side. "This is our intention. To get better each day. To prepare for the AFC Champions League as well as the Durand Cup," coach Juan Ferrando had said the other day.
What about ATK Mohun Bagan?
"We have decided that our priority is the AFC Cup. Also, we do not have enough players. I would like to remind you that in Maldives for the three games, we had 21 players (including three goalkeepers). How are we going to play in three competitions with that number of players?
"Because of the circumstances, we do not have enough players. Also, I think that if we want to raise the standard of professional football in India, we cannot organise professional teams' tournaments against non-professional teams. This is not the case in any competition in the world," coach Antonio Lopez Habas told The Telegraph from Madrid.
Before the merger, which happened in January 2020, Mohun Bagan did play the local league and the Durand Cup simultaneously in 2019. That helped then coach and Habas' compatriot Kibu Vicuna to build an I-League-winning squad. "It's not fair to compare pre-pandemic with post-pandemic days. We are committed to the local league as well as the Durand Cup, but this year situation is different. We are grateful to the Durand organisers for understanding our limitations. The pandemic has disturbed all our plans," Srinjoy Bose, one of the members of the ATK Mohun Bagan board of directors, said.
"We have had many problems getting 18 players to travel to Maldives, foreign players who could not travel from their home country. David Williams travelled with us after just two days of training with the team. Tiri couldn't come due to Covid-19 issues. In such a scenario, how are we going to play two more competitions?
"I'm in India for six seasons and I've never played those tournaments. And what do you want? To play the local tournaments and stop playing AFC?" Habas reasoned.
IFA secretary Joydeep Mukherjee though criticised ATK Mohun Bagan. "I would like to ask one question. If they do not have enough players then what happens to the ISL criteria of having reserve team and youth development? The thing is, these days football is being run by investors who care a hoot about fans' sentiments.
"ATK Reserves played in local league previously and when you merge with Mohun Bagan, you decide to skip the tournament. Isn't it weird? If Mohammedan Sporting can play both the tournaments, why can't ATK Mohun Bagan and SC East Bengal? We will take action and at an appropriate time."
ATK Mohun Bagan's ploy of using the pandemic as a reason also falls flat when teams like Bengaluru FC continue to have eight teams — from senior to under-7.
"ATK Mohun Bagan seem to be happy to play the ISL only. As a member of the club, I would like to see my favourite green and maroon jersey in every tournament," Bagan fan Aritra Mukhopadhyay voiced his disapproval of the club decision.
"A complete disregard for the legacy of the club… Local league and Durand Cup have history. This decision reeks of arrogance. Imagine Manchester United or Liverpool pulling out of League Cup because they have a Champions League match coming up. That would never happen," another member, who did not want to be quoted, said.
Shyam Thapa, All India Football Federation technical committee chairman, also found it surprising. "East Bengal I can understand have a valid reason of not playing the CFL and the Durand Cup. But why ATK Mohun Bagan? These tournaments would have given chance to new players. I am not asking them to field Roy Krishna," Thapa, who won the Durand Cup with three teams (Gorkha Brigade, Mohun Bagan and East Bengal), said.
Mohammedan Sporting will be playing five matches (CFL and Durand combined) in the next 12 days, but football secretary Dipendu Biswas is okay with that. "It gives our players more game-time. We have a 30-man squad and we are rotating players. That an ISL side doesn't have a reserve team is sad."
Had ATK Mohun Bagan and SC East Bengal both played the local league and Durand Cup, it would have given fans a feel of football after almost one-and-a-half years. Bagan had last played in front of fans in Kalyani on March 10, 2020 and the last Derby was on January 19, 2020. But then who cares about fans?