David Warner cleared to play vs Afghans
The guys who have come back look really relaxed, says Australia captain Aaron Finch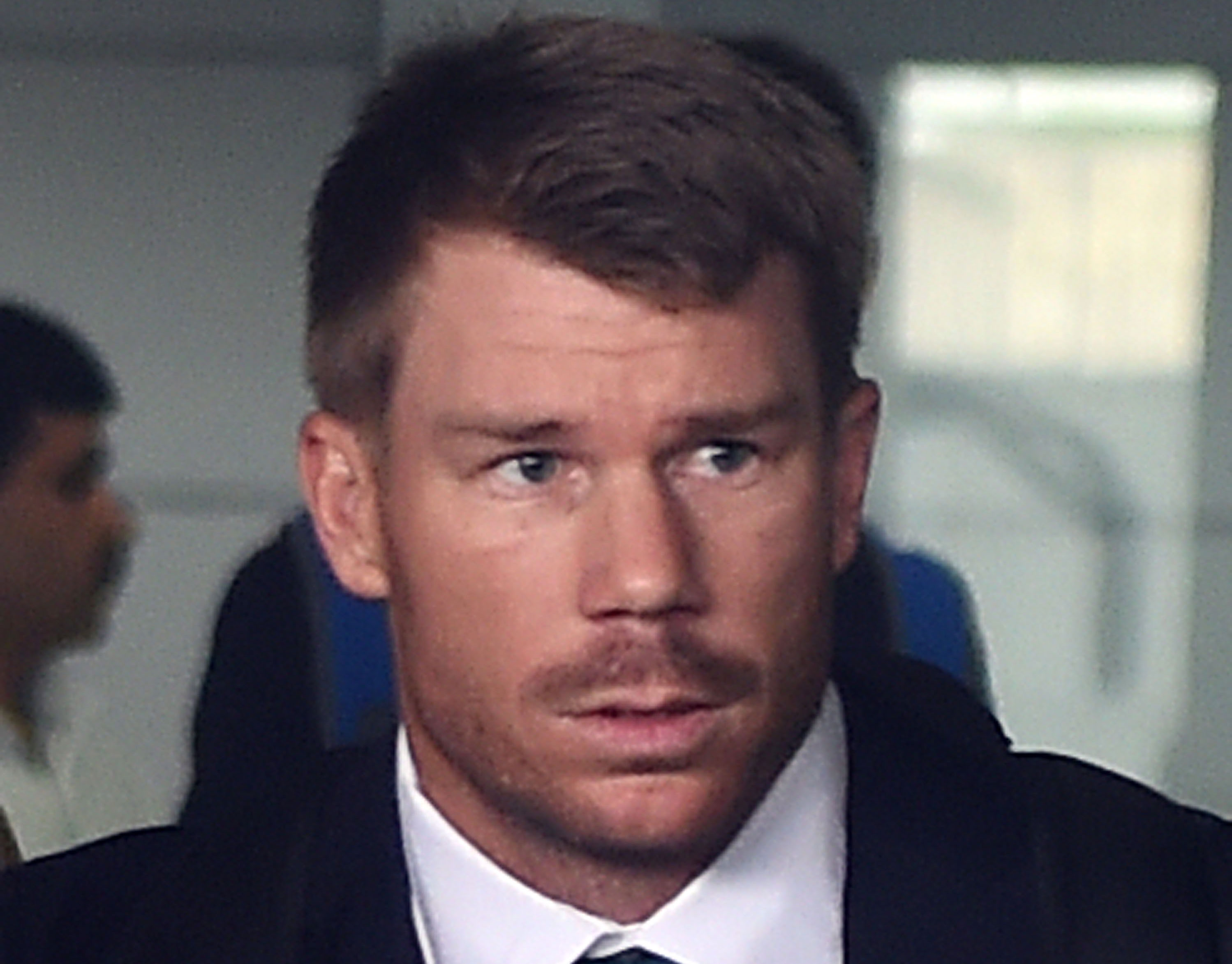 ---
Calcutta
|
Published 31.05.19, 10:27 PM
|
---
Australia captain Aaron Finch has announced that David Warner, who was suffering from an upper leg injury, has been cleared to play their World Cup opener against Afghanistan, to be played in Bristol on Saturday.
Finch, however, maintained that the final XI is still not decided.
"Dave is fine, he will play tomorrow. No doubt about that. In terms of the playing 11, we will name it at the toss," Finch said at the post-match media conference.
Asked if they were undecided about the composition of the bowling attack, Finch said: "Something like that."
"Everyone is in the mix. We are very close to an 11, but we are not going to name it yet. Everyone's been in really good form both in the previous years we have played, the practice games, and the three games we played against New Zealand, so everyone's in contention."
On former captain Steve Smith, making a comeback to the team after serving a one-year ban for his role in the Cape Town ball-tampering scandal, Finch said: "He's been great around the team and great for me as well. I think he's got a bit more spare time on his hands. He gets bored pretty easy. That is why he is training for hours on end. He doesn't like it when he is told he can't train for the day.
"I suppose, when you are the captain, there is a bit more stuff that occupies your time at various times, but he's been brilliant around the boys, he's been great for me, talking cricket, talking batting, things like that and lessons he's learnt from being captain and leading the team, I think he's been really important for me, and just general conversation."
"The guys who have come back look really relaxed, they are ready to go, as everyone is," Finch added.
The Australia captain also highlighted how the IPL helped Smith and Warner in their comeback to top-level cricket.
"When you are world-class players, you adapt again really quickly and you get up to speed. And having them play 13 games each in the IPL was really important. It gets you -- a high standard of cricket, so that gets you back up to as close to International competition as you can which is really important.
"I think Steve will be one of the all-time greats by the time he will have finished the game. There is no question about his batting ability. So when you are great, you get the game quicker, things just happen quicker, so there is never any issue about how he'll bounce back.
"And the same with Davey. They are both so competitive. They have both got great records. So there was never any doubt about how well they would come back."
In Warner's absence, Finch forged a successful opening partnership with Usman Khawaja. But Warner is set to get back his opening position on Saturday. Speaking on that, Finch said: "Dave and I have had a great partnership over the years as well. I think that was a key part of our 2015 World Cup win.
"I have known them both for a long time. I've batted with them both for a long time. So whichever way we decided to go with that, that didn't faze me either way.
"I think Dave's destructiveness in the Powerplay is a huge reason why he's one of the best players in the world and when he gets in, he can be so dominant on attacks."
From a struggling unit to being on an eight-match winning streak, Australia in the last one year have seen a transformation. Coach Justin Langer has spoken about there being laughter in the current dressing room. Speaking on that journey, Finch said: 'Winning helps that, no doubt. It was a really tough series we played here (in England), a 0-5 loss… But now everyone is really enjoying each other's success, which is a huge part.
'I think, especially building up to a World Cup, when there is talk about selection and guys pushing hard to maybe get that last spot, or the last couple of spots, teams can go insular at times and you start to look after your own performance… And make sure you are doing everything you can to find that selection spot.
"But one thing that we are conscious of, that as soon as you start playing for yourself, it tends to go against you and if you can do everything that you can for the team, that's looked favourably on."