Sourav Ganguly gets candid
'If I needed power and control I would have gone to politics. But this feeling and belief in people that when the times are tough let's dial Ganguly's number, is an amazing feeling'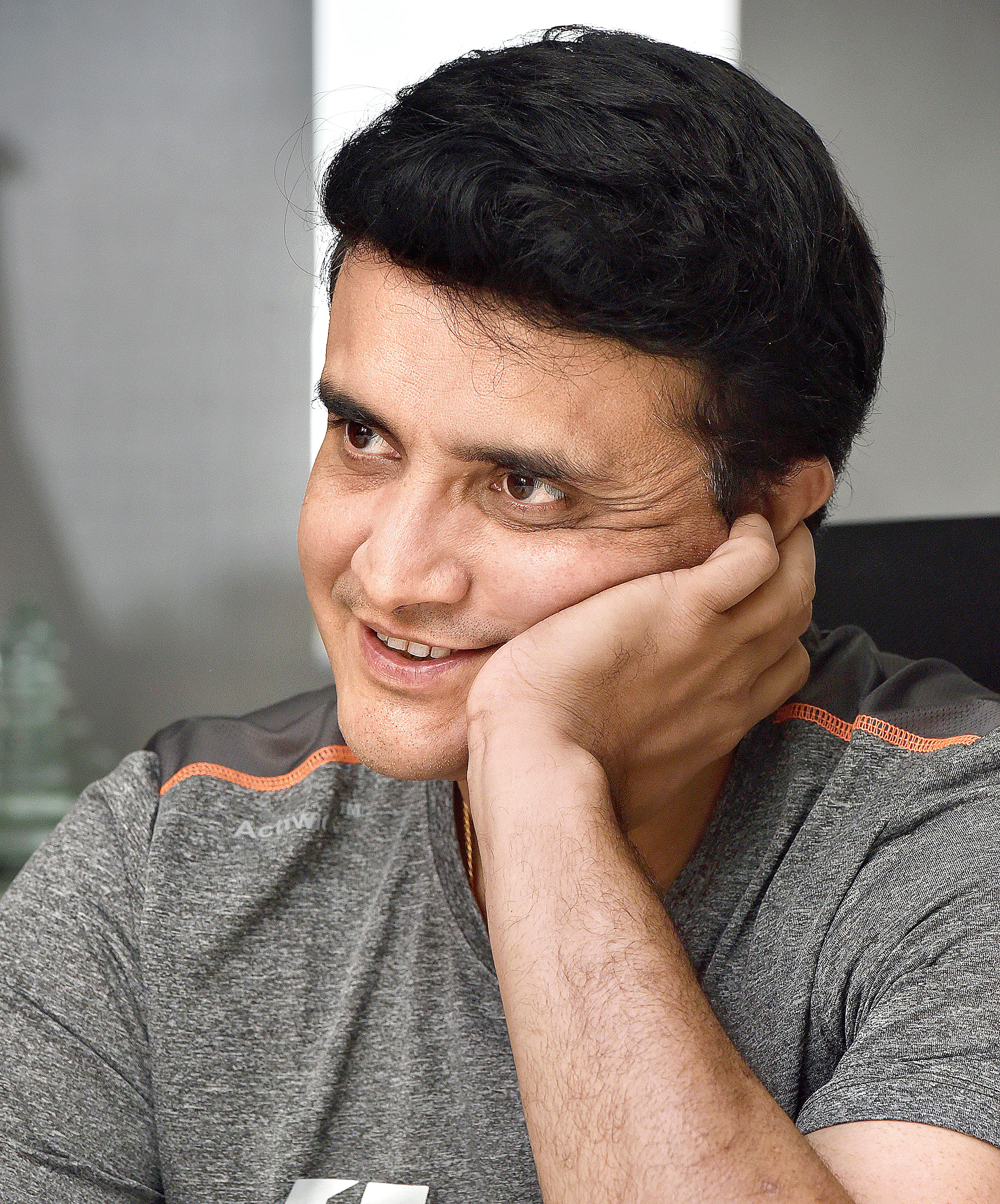 ---
|
Calcutta
|
Published 10.11.19, 07:27 PM
---
The wee hours of October 14, 2019. The various WhatsApp groups start buzzing. Sourav Ganguly is all set to become the president of Board of Control for Cricket in India. The excitement the news generates is inevitable in an '80s kid who has savoured the Behala boy's rise and rise to cricket's super stardom in the mid-'90s. A Bengali leading from the front. Encore. Yes, parochialism be damned when it's Sourav Ganguly.
Between 1996 and 2012, he epitomised the sentiments of a whole clan. Every time he led, every Bengali blinkered out defeat. Few were left without moist eyes when Sourav's men in blue were dealt a shattering defeat in the finals of the 2003 World Cup. Yes, Ganguly would never lift the World Cup, an improbable truth. But he will show you grit and spine. Time after time.
'This is the real Sourav Ganguly'. Like the man, like his Instagram bio. 430k followers in four months.
A candid t2oS chat after a dozen-day chase!
The last time we met you, you were thinking of cutting down on work. What happened?!
I have cut down on work. I will not be able to do IPL or commentary, CAB is gone. So, work has gone down but I have become busier.
Yes! We've been trying to get hold of you for this chat for a while now. So, how busy has life become?
I have always been busy and I am busy now as well. Last 10 days was elections, handover, takeover… so, that takes a lot of time. That is not easy. In the last 10 days, I think I must have slept for a total of 40 hours.
Are you okay?
I am fine. Last two days have been good. I rested.
The news of your succession reached us very late on a Sunday night…
I also got to know very late on Sunday night.
So, who did you call first?
There was nothing of the sort that I called someone… I think the media knew it. Decisions and news spread like wild fire. Before I could call and let people know, I think they had the message. I was in the hotel in Bombay. I think the whole world messaged me… friends from all around the world, cricketers… Indian and international cricketers… former administrators….
So, ringing off the hook…
But I am used to that life!
What were the first thoughts?
Happy, but for me nothing is greater than when I got announced as the captain of India. You cannot compare anything to that. Being the captain of the Indian cricket team for a cricketer is probably the biggest day of his life. This (becoming the BCCI president) is as big, but for me, that is bigger.
I am used to that excitement and life. For me, this is a huge responsibility and what stands out for me is that when the time is tough, people feel that I can see them through. That is a remarkable feeling. It is a great belief in people's mind and I want to maintain that. Power, control… that doesn't bother me. If I needed power and control, I would have gone to politics. But, this feeling and belief in people that when the times are tough, let's dial Ganguly's number, is an amazing feeling. It makes me a lot more confident of my abilities. It makes me stronger.
They did an exceptional job at the CAB (felicitation). That's where my life has been. I first went there at 13, to play for U-15… then U-17s, U-19s… U-19 India, Ranji Trophy, zone, country, captained at every level… IPL, first captain of Kolkata Knight Riders, CAB president, board president… nothing's left.
You did say that you had to pinch yourself to believe that all this is happening to you. Why did you say that?
Sometimes when you sit back and think what cricket has given you, it is unbelievable. That's why I never muck around with this game. I will do anything to keep this game clean…. I must have done something good in my last life.
Do you believe in blessings and gratitude?
I do. I believe in behaviour towards people. Very important.
What are the short-term plans?
Lot of work to be done… cricket, Test cricket… salaries of players, running the administration properly, looking after the IPL, which is a huge property. Getting back India's position in world cricket… looking after players.
What about long-term goals in 10 months time?
I don't know how long it's going to be… I presume it's going to be more than 10 months. Hope so! Hopefully I can get the time to change things around.
If and when you leave, how would you like to see Indian cricket?
I want to leave it healthy and clean. Credibility is important. People have huge faith in the sport, which you can see from the number of people who turn up to watch cricket matches.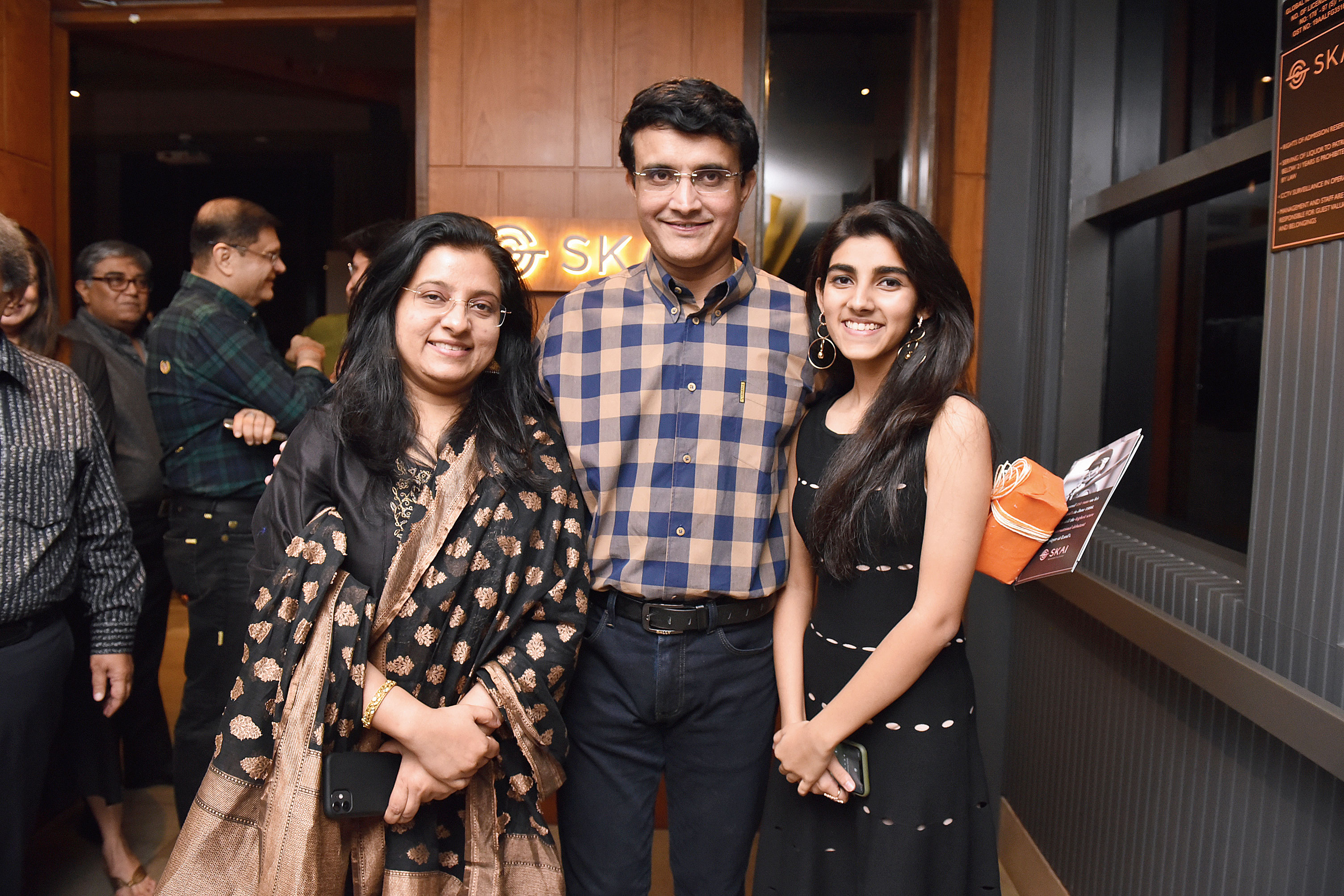 Leadership has been your hallmark. Did you have an icon?
I just did it my way. Instinct. And the biggest thing was honesty. No one should be able to raise a finger. I think that has been my biggest strength as a player, captain, administrator.
Any administrators you looked up to?
I never watched anyone closely because I never thought that I would get into administration. You don't think so in various stages of life. When I played, playing cricket was the most important thing. I don't look too far. I look at the present and try to be the best. That takes care of the future. Yes, you should have one eye on the future because it is important to have a vision.
That is the secret of success?
Yes! Absolutely. When I batted, it was the next ball. Whatever roles I took on after that was for that particular season or year.
Every time it was a challenge…
I look at it as an opportunity. What this game has taught me the most is there is nothing called pressure. For me, it's an opportunity for me to excel and take Indian cricket forward. It is in good position. The players actually make this game. Whether it is players before me, during my time or players after me, the on-field performance of Indian cricket has been healthy for a while. I have been very hardworking. That's been another strength of mine. I work till everything becomes right.
Players come first for you, right?
And, you will always be a player first?
Always!
Your thoughts on Virat Kohli…
He is a super personality actually. I have seen him of late and with time, I have got tremendous respect for him. A lot of people don't understand Virat Kohli. He is a great cricketer. I don't need to say that. And the discussions with him have been fantastic.
Very hard-working…
Oh yes! Otherwise you don't succeed. I have met some great players… Sachin (Tendulkar), (Brian) Lara, Rahul (Dravid), VVS (Laxman), Anil (Kumble), Steve (Waugh), (Glenn) McGrath. But this fellow is superb. He is right up there with the best.
What is your schedule going to be like now?
I'll work out of Calcutta and Bombay. BCCI is a very well-organised unit. The staff, the office… is very well looked after. So, it is a lot easier. And, the job at BCCI is a bit different from CAB. My stay in Bombay will vary, but a minimum of two days. I'll have my own person who will work along with the BCCI offices, so that there is a coordination. Now with everything digital, it is all about smart working.
You came back from Bombay and went straight into the shooting of Dadagiri. Today you were shooting in the morning for a sports endeavour. How do you do all this?
I just follow my routine. I have a routine for every month. I make it at the start of every month. I am supposed to go to London on November 10. I'll see if I can push that back a bit. I am shooting again middle of November. Then the Test match (against Bangladesh) is in Calcutta and we have plans of doing it in a big way. The Prime Minister of Bangladesh, Sheikh Hasina, has agreed to come…. We'll felicitate the players of the first ever Test match that Bangladesh played. The Indian team which played that Test will also be there. So, we have invited Sachin (Tendulkar) and Rahul (Dravid)…. We'll make it a great night. Virat has agreed to day-night Test matches. That's going to be my first event as the BCCI president.
It's extraordinary how you remember everything! You have everything chalked out…
I have so much responsibility, so I have to. I have a team working with me, but at the end of the day, the decision has to come from me.
All of us struggle with time management. What is your top tip?
I struggle too, but I manage…. It's one life, isn't it? How many get this opportunity? I have just one tip. You cannot control what happens outside. Just control yourself. Be the best and everything will fall in place.
Discipline must be important…
Work discipline is important, but that does not mean you should not go out or party or you cannot give time to your family… everything can happen.
Do you set yourself deadlines?
I have to because all my work is pertaining to deadlines. When I played, I had to be on the ground at 8 in the morning and my day finished at 5 in the evening. My life is regulated by time and that's good actually… because of that, I get free time. I cannot be lazy and just waste my time.
What is your top tip for man-management?
I am very patient. I manage people and look after people and respect people. In any leadership role, your respect towards people is important. I have a great team, a young team… Jay (Shah), Arun (Singh Dhumal) and Jayesh (George).
Who is a good boss?
Someone who is patient and is ready to get down to the level of the employee and work. And, I am that sort of a person. I don't boss around. I have one yardstick. Performance. Nothing else matters.
A tip for those venturing into start-ups...
I have invested in a start-up called Flickstree and it is doing well, actually. It had a huge takeover by Samsung. It is an accumulator. I think you should chase your dreams.
What is me time?
I take complete off on Sundays. I am not a party person. I don't go out. Friends come home and I have got a close circuit of friends. I am happy being home. I sit next to Sana (daughter). She doesn't look at me, but I still sit next to her. It is my way of spending time with her. That day when I went to her school, she decided what I should wear. She said: 'Your dressing sense is very poor. This is the shirt and trouser that you are wearing. And, don't talk too much.' In any case, I don't talk too much! (Laughs)
How did she react to you becoming the BCCI prez?
She congratulated me but she has seen all these for too long. I am her dad, that's all. She is appearing for a tough exam… her Oxford entrance exams. During Puja and Diwali she studied throughout. Her teachers have come down from London to teach.
You love being around your family…
I love being around my family. Nobody cares a damn though! (Laughs) They only care when I am unhappy.
Your Instagram debut was huge…
Instagram came and told me that I need an Instagram account. They got a big cake and opened my account. I am not very active, but I have started. Sana says my posts are very poor. I just nod. She nods and does her way. I nod and I do my way. I follow my cricketer friends… Virender Sehwag's social media is like his batting. Clean and straight.
And, you have lost so much weight!
I have, na? 10kg! Is it visible? No sugar, no rice… I have one hour every day to myself. I was doing weights, but, did not get time for the last three weeks.
When was your last holiday?
No holiday yet! I might go in January. I have work in Geneva. I'll probably spend a few days.