SOP cloud on Bengal coach Arun Lal
Guideline from BCCI for state associations bar individuals over 60 years of age from training camps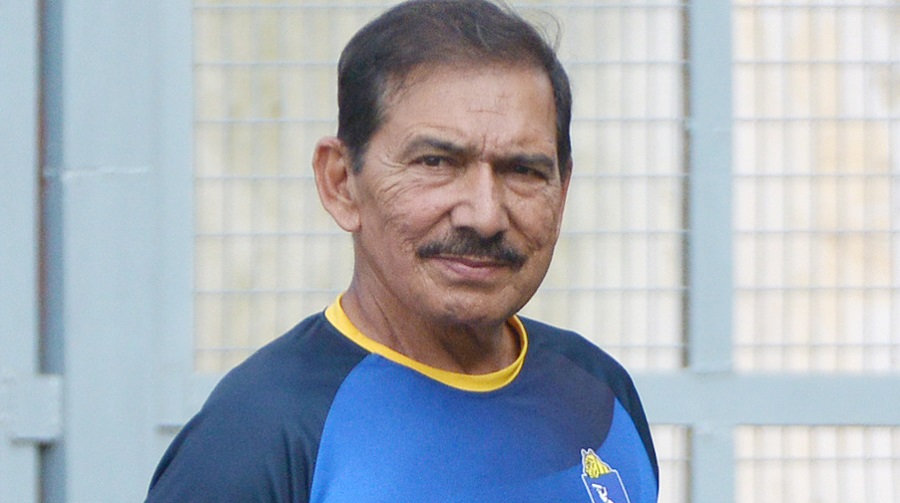 ---
|
Calcutta
|
Published 03.08.20, 02:47 AM
---
Bengal are at the risk of losing Arun Lal's services as head coach for the upcoming season after the Board of Control for Cricket in India (BCCI), in its Standard Operating Procedure (SOP) for state associations, barred individuals over 60 years of age from training camps.
Lal turned 65 on Saturday.
The guideline, under the Return to Training section of the SOP, says: "Individuals who are over the age of 60 years, viz. support staff, umpires, ground staff, and those individuals with underlying medical conditions such as diabetes, lung disease, weakened immunity etc. should be considered vulnerable and are believed to have a higher risk of severe Covid-19.
"All such individuals should be discouraged from participating in the camp activities until suitable guidelines are issued by the government."
Besides Lal, Cricket Association of Bengal (CAB) chief curator Sujan Mukherjee is also 65 and, in that case, the association may have to look for a new curator as well.
CAB president Avishek Dalmiya wasn't available for a comment on this matter. However, according to sources, the state association is hoping that the government would come up with fresh guidelines by the time training resumes.
"Given the situation and the circumstances, we can only hope for fresh government guidelines before resumption of training," said a CAB official.
Losing Lal, who enjoys the confidence of almost each and every player of the senior team, could come as a massive blow to Team Bengal. Even Baroda may have to do without Dav Whatmore, whom they had appointed as head coach back in April.