'Leader Virat reinvigorating Test cricket pretty much on his own'
Dhoni's been the very best ODI captain I've seen: Vaughan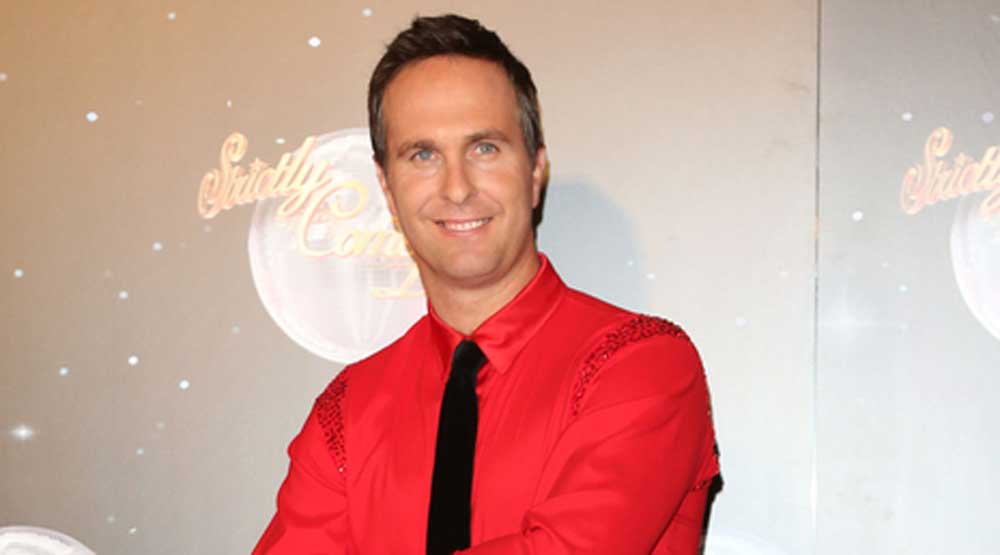 ---
---
England's Ashes-winning captain Michael Paul Vaughan, hailed for being calmly astute with decision-making, and a top-ranked batsman at his best, spoke to The Telegraph for around 45 minutes on the eve of Saturday's ODI featuring India and Australia.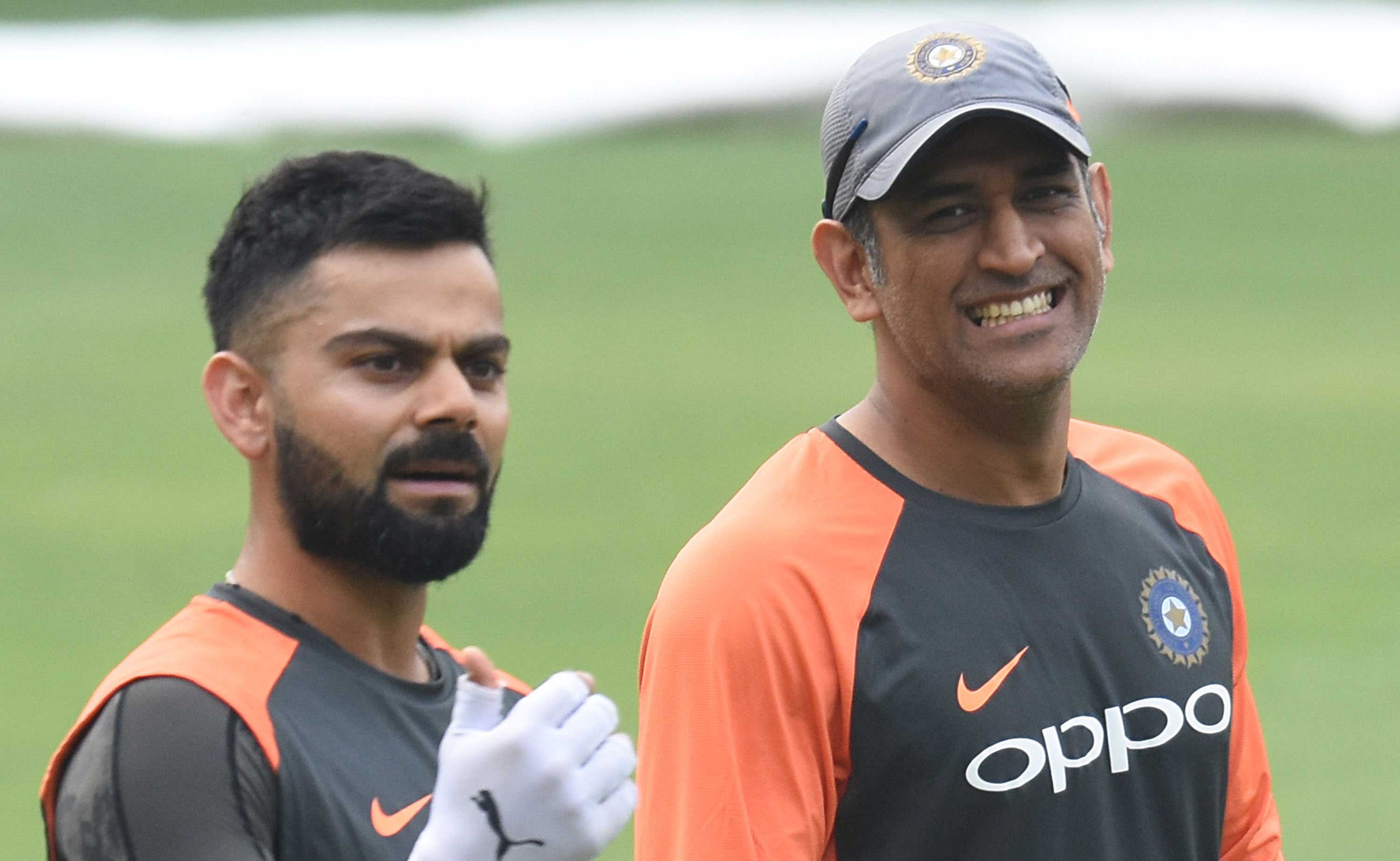 Excerpts...
Q Do the present-day captains face more challenges compared to your era?
A There's more pressure on all sportspersons, not just cricket captains, as fans can have their say nowadays. It's not only the pundits who voice their opinion... All pundits have, in any case, put captains under pressure at some point or the other. That's the nature of the beast, but you can't complain as it goes with the territory. Today, you can have trends happening because of what somebody has said on social media. It's a hard era. Equally, it's a more rewarding era for the players.
Q 'Hard era' because of the greater scrutiny?
A Indeed, so you take the rough with the smooth... A good captain is one who stays very level and understands there will be good and bad days.
Q So, your advice?
A Not to read too much of what is written, not to listen to too much of what is said. Stay clear of the noise, don't get triggered into getting angry or becoming negative. Captains have to manage the noise, which they have no control over... Your job as captain is to know what you are trying to achieve, what individual players are trying to achieve and what your team is trying to achieve.
Q Did you have a role-model captain?
A I was most influenced by my father (Graham), not by any cricket captain. But if there was a captain I looked at, it was Steve Waugh. There was a phase when Australia were so dominant and Steve was captain for much of that period... Australia were the best team in the world and I tried to play much of my cricket the way the Australians did.
Q What did Vaughan Snr teach you?
A My father was from the world of business and was used to managing people... His best piece of advice was: 'Manage the person, not the player'. That advice held me in good stead right through the years as England's captain.
Q Did your father have a business of his own?
A He was with an engineering firm and managed sales teams.
Q Well, how exactly were you as captain?
A Very relaxed, calm... I knew players were, in normal course, under a lot of pressure and they didn't require the captain to add to it... It's very hard to play for your country and, when you get to the big stage, the last thing I'd want is for my players not to enjoy the experience. I often sent messages to players out in the middle conveying 'yes, the pressure is there, but please enjoy the challenge'. You have to play in a way you give yourself the best chance to put the opposition under pressure... Look, nobody plays forever, so enjoy the time you are representing the country.
Q Did you learn from Nasser Hussain, your immediate predecessor?
A Nasser is a completely different personality, played in a different style. I tried to be me.
Q For all your calmness, didn't you ever get angry?
A Of course, I did... Except for a period, I was never the best player in the team and, so, had worked that much harder. In fact, in my early years, I wasn't as professional as I could have been. I had failures, faced disappointments. So, as captain, I could understand young players coming in and not quite being the pros. I was able to relate to them. I could also relate to young players coming in and performing brilliantly. I'd myself done that too... Bottom line is that I looked after my players, which is what captains should be doing.
Q How did you unwind?
A By going off cricket totally... I'd play golf.
Q After you retired, have there been captains who have impressed you maybe with a capital I?
A Plenty... In random order, Brendon McCullum... Tactically very good, Brendon played the game the right way. It's not that he wasn't aggressive, though, and I liked the way he attacked with slips... That used to be my style... Mahendra Singh Dhoni... He's been the very best ODI captain I've seen... Remarkably calm, Dhoni was able to absorb the pressure of billions watching every match and finished off targets with fifties... Kane Williamson, who hardly gets talked about. It would have been very different had he been from India or Australia or England... I have so much respect for Kane, for the way he goes about his job of captaining and being the lead batsman... Joe Root too is good and has settled down in the role... Then, there's Virat Kohli.
Q What sets Virat apart?
A Virat is reinvigorating Test cricket pretty much on his own. He's so obviously in love with the format. The rest of the world is following because India's captain is driving Test cricket forward. Tactically, I still think Virat can get better. But, as a leader and a driving force, he stands truly tall.
Q 'Leader and a driving force'... Will you elaborate?
A There are captains with different styles, there are leaders with different styles... One type of leader drives by emotion, attitude and by performance... That's Virat... The other type would be like Kane... Very quiet, tactically astute.
Q Are all captains leaders?
A No... I get into arguments with psychologists all the time, as they feel captaincy can be taught. My view is different... Yes, the tactical side of captaincy can be taught and captains could get better in that aspect, but leaders are born. They don't have to be taught how to lead, they know how to do so. A leader is one who, when he walks, others follow. Like Virat... I could be proved wrong at times, but true leaders are the natural leaders. They wake up in the mornings and are ready to lead.
Q Can there be an ideal leader?
A I won't be able to say... Perhaps, those leaders who look after their people. Ones who can manage different people... The naughty ones, superstars, the squeaky clean ones.
Q Basically, then, it's an 18x7 job?
A Yeah. But it's important to switch off. Virat's wife (Anushka) has been around, so he can switch off... That's needed because of the pressure... Root has a kid, so he can switch off... If you're switched on to leadership all the time, there's the risk of burnout.
Q Do captains have a shelf life?
A History says six years is about the right time, but records keep getting broken. If you win, it's easy. If you don't, it is not so.
Q One captain for Tests and one for the white-ball formats?
A England have different captains, Root and Eoin Morgan, but it's very difficult to do what Virat is doing: Captaining India in all three formats... I suppose it depends on the individual as well. Some can, others cannot... England's formula has worked... In an ideal world, I'd prefer one captain, but two coaches. There's no blueprint.
Q Is it difficult when the immediate past captain is still very much in the dressing room?
A It is. I'm sure Root would be the first to admit that it was only in Sri Lanka, after Alastair Cook's retirement, that he felt it was his team... I went through the same thing as Nasser was still playing. Till he was around, I was never sure if it was my team. Not that anything was amiss.
Q Why does it become difficult?
A Because you're trying to do things differently, yet cannot be disrespectful towards your predecessor. He shouldn't be made to feel that what he did was rubbish. Your way cannot exclusively be seen as the only right way. It's a sensitive issue and it's very hard being your man when your predecessor sits in your midst.
Q In terms of time, how long does it take for a captain to understand his role and for his players to understand him?
A A year, around that time.
Q How do captains grow in the job?
A By making mistakes and learning from them... By having the complete freedom to take decisions. That last bit could come from the Board or from the chairman of selectors.
Q Is there something about captains that fascinates you?
A I look for captains who can deal with people. To be honest, the last thing I look for in a captain is the tactical side. One can get better tactically, but it's very difficult to get better at naturally being good with people... One has to be familiar with the people one is captaining, know what motivates them, know their likes and dislikes.
Q What would you tell young captains?
A You've got to have the ability to take decisions, the freedom to make mistakes... You've got to know the people you're leading. Believe that you can grow in the job. If everyone else keeps telling you what to do all the time, you're never going to learn... Keep learning about the game, keep learning about life.
Q Should captains be part of selection committees?
A Absolutely... I'd say why have selectors? There could be talent scouts moving around the country and reporting to the captain and head coach. The pressure, after all, is on the captain and head coach. Let them, not others, select. In football, for example, the manager picks players not a selection committee.
Q Finally... When you're commentating, be it on the TV or radio, do you wear the captain's hat?
A (Smiles) I do... There are times when you have to be harsh. But, then, it's also important to get as near the mind of the players as possible... That's in general terms... Specifically, I try to get as near the mind of the captains as possible... I wear the captain's hat even when I'm watching a match at home. My 13-year-old son Archie, however, is fine with that. He loves talking cricket... Bats and bowls a bit.