Kapil Dev reserves judgement on coach Rahul Dravid
"You need at least three years' time to judge how much of a good work he has done. Yes, you think positive after the success, but don't go by just one performance"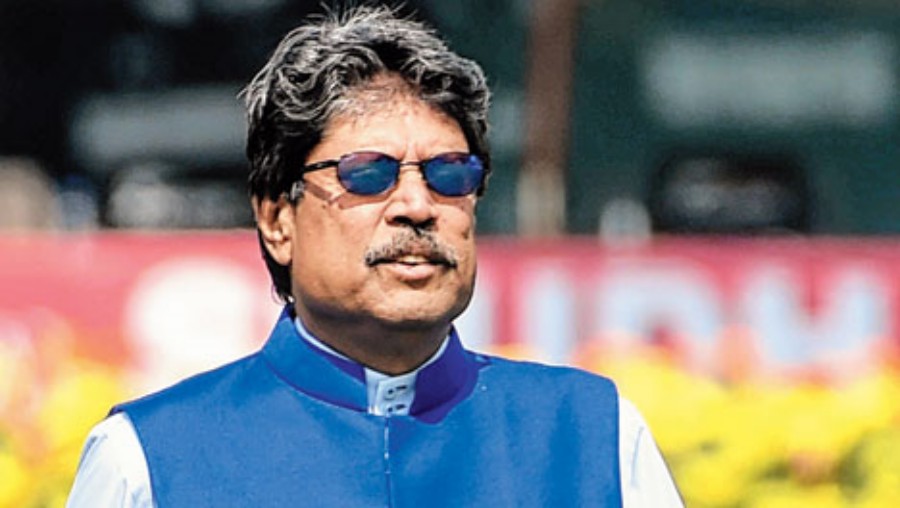 ---
Published 27.11.21, 02:33 AM
|
---
After the disappointment in the T20 World Cup campaign, India got off to an impressive start under head coach Rahul Dravid, whipping New Zealand 3-0 in the recently concluded T20I series.
But it's a little too early to judge Dravid's abilities as head coach, feels former World Cup-winning captain Kapil Dev.
"You need at least three years' time to judge how much of a good work he (Dravid) has done. Yes, you think positive after the success, but don't go by just one performance. Over a period of time, we'll all come to know what Rahul will do to the team," the 62-year-old legend said on the sidelines of the ICC (Indian Chamber of Commerce) RCGC Open Golf Championship at the RCGC on Friday.
However, Kapil expects Dravid, who was one of the finest cricketers during his time, to excel as a coach as well. "He's a good man and we know how excellent a cricketer he has been.
"I keep my fingers crossed, he'll do a better job as coach than what he had done as a cricketer, because in cricket, hardly anyone has done better than him," Kapil said.
Like Dravid, Rohit Sharma too has been off to a flying start in his maiden series as India's full-time T20I captain. But whether Rohit should be leading India in ODIs as well depends on how the team performs, because according to Kapil, "teamwork matters more than individuals".
"He (Rohit) has been given a chance (to captain the side), let's phrase it that way. Selectors gave him that position to lead the team," Kapil said.
"Doesn't really matter who the captain is. What's important is the team winning matches. Also, I don't believe in individuals. I believe in teamwork, and if somebody has to do the job, let the authorities decide who will lead," he explained.
Iyer's Test debut
Kapil lauded Shreyas Iyer for his century on Test debut in the ongoing game versus New Zealand in Kanpur. "If any youngster makes a century on (Test) debut, we do feel our cricket is heading in the right direction.
"He (Shreyas) waited for almost four-five years to play Test cricket. On getting a chance, he came out with flying colours.
"We need people like him because as a middle-order batsman, he can do justice to the position," Kapil said.
All-rounders
Asked about current all-rounders in world cricket, Kapil preferred to talk about the Indians, making his displeasure clear about Ravindra Jadeja's bowling. "Jadeja is a fabulous cricketer. According to me, he has improved as a batsman but gone down as a bowler," Kapil, a top all-rounder himself, said.
"During his early days, he was a far better bowler. Now he's a far better batsman as every time India need him, he gets runs. But he's not performing as a bowler like he used to."
Speaking on Hardik Pandya, Kapil said: "You need to do both the jobs in order to be considered an all-rounder. He (Hardik) is not bowling now, so can we call him all-rounder? Let him bowl.
"He's a very important batsman for the team. But as a bowler, he has to play a lot more matches and perform with the ball. That's when we can say he is an all-rounder."