Rohit Sharma the master engineer in Team India's game plan
For Pakistan to miss out by dint of NRR was understandably frustrating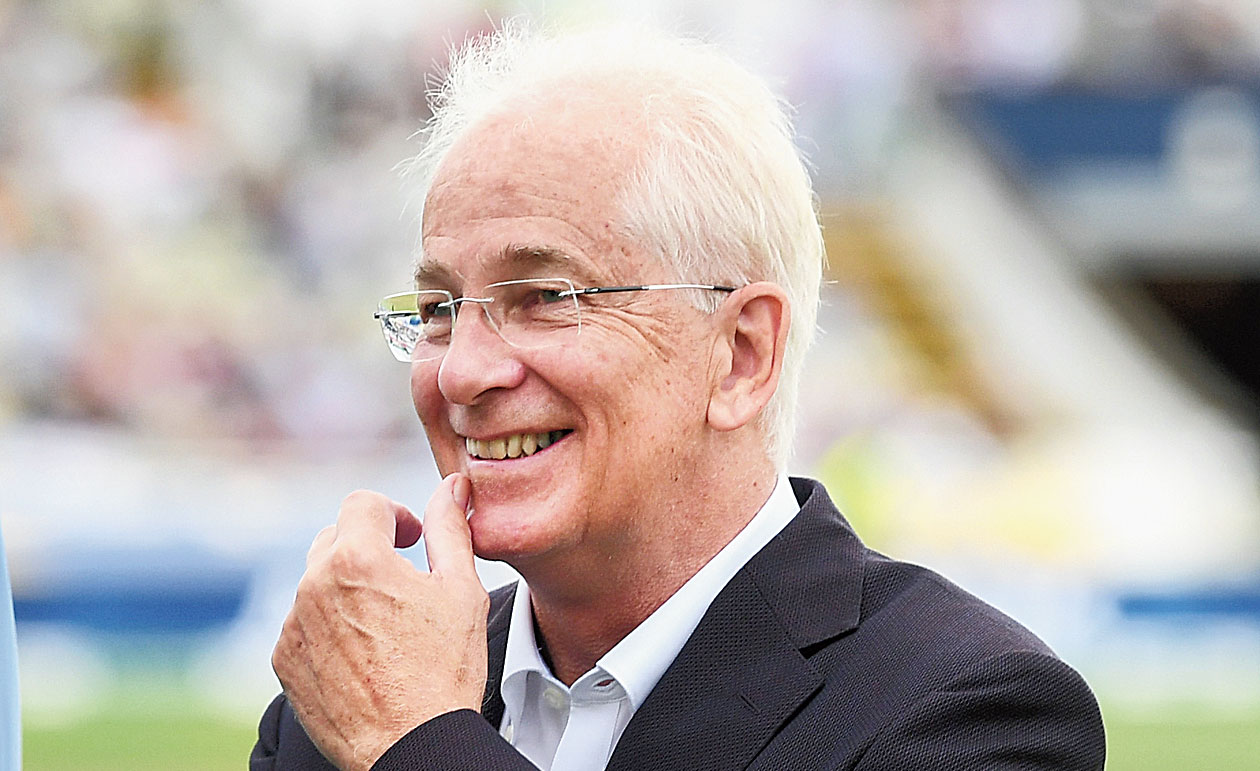 David Ivon Gower
Telegraph picture
---
Published 07.07.19, 09:11 PM
|
---
The group stage is done, all that remains now is the business end of the World Cup 2019. The top four sides have done what was needed to qualify, in New Zealand's case only just, and their ranks by definition contain some of the tournament's outstanding players.
Sadly, of course, it means that others who have performed above and beyond the norm must now put away their bats and balls, take their place on the sofa and watch while the final events unfold.
Top of the sofa brigade must be Shakib-al Hasan, who has added to his already impressive reputation with 606 runs, to finish third in the list of high scorers, plus his usual effectiveness with that deceptively canny slow left arm spin of his.
Such performances in a slightly better side would mean a semi-final place and it is the burden of such players to produce the highest quality cricket yet not often enough attain the results to match. His innings to lead the chase against the Windies was the exception.
For Pakistan to miss out by dint of NRR alone was understandably frustrating and I would endorse the cries that in future competitions the way to settle the difference between sides on equal points should indeed be overall wins, followed by head to head result and then NRR.
In this case it means that we do not see Babar Azam again, a man whose 474 runs at 67.71 were all made in that effortless style that denotes high class batting.
As one who was unable to rely on brute force and for whom timing was all, I confess I admire those who achieve results in the modern game using old fashioned skills.
Mahela Jayawardene was one such player who found ways of persuading a ball to and/or over the boundaries without supreme force and Azam is cut from the same cloth.
In a form of the game where big sixes are lauded it is salient to be able to applaud the trademark straight drive that is a classic in all forms of the game.
Just above him in the list of run scorers is Kane Williamson, another for whom force is not everything. Like Shakib he has found himself playing a lone hand at times but unlike Shakib he has enough good men around him to see New Zealand in the top four.
Their batting has been erratic and it is Williamson's supreme ability to bat through a crisis that brought in the end vital wins.
New Zealand have a more than useful bowling attack, with Boult at the head of that nowadays, and batting that on its day will do very nicely indeed but the key words there are "on its day" and without Williamson they would be heading home.
Sticking with the batsmen for now, very obviously top of the list is Rohit Sharma with his record breaking 5 hundreds and only his detractors have bothered to mention the various bits of good fortune, the drops and near misses that have helped him on his way.
Any of us who have played the game know full well that there are times that luck goes your way and times it does not. The oft used phrase "You make your own luck" does not come with a 100 per cent guarantee but you are a fool not to take advantage. Ninety-five per cent of Rohit's 647 runs are down to skill, skill to be much admired.
Such consistency does not come easily and requires much mental strength as much as the aforementioned skills that allow him build an effective one day innings and allow him the luxury of waiting until he is more set before playing his more effusive shots.
India's game plan requires a solid platform and Rohit is the master engineer when it comes to platforms.
Australia too have relied on runs at the top, with Finch and Warner both in the top four.
Warner managed to make some of his runs without being at his best, a sign of a tough competitor, but has found his touch since and remained productive, while Finch seems to enjoy the joint responsibilities of opening the batting and leading his team.
When you have a man of the quality of Steven Smith in your ranks too, even though he has not been at his most productive, then one can see why Australia's potential for runs is as high as it is.
They also have the leading wicket taker in Mitchell Starc, 26 wickets at an incredible 16.61 and an economy rate of 5.15.
Those are gold plated stats and might well make him the player of the tournament but, by all accounts, the Starc body is facing the stark reality that bowling as he does is hard work and for his and his team's sake one hopes that he is as fit as possible for his last one or two matches before he can put his feet up. As an Englishman I hope it is indeed sooner rather later!
Talking of England, all due praise has been heaped on Jason Roy and rightly so.
His hamstring tear cost England dear and they will be mighty glad that he was able to take his place at the top of the order again in time to inspire them to their last two crucial victories.
If Rohit is key to India, Roy is even more vital to England. Their methods are polar opposites with Roy happy to play outrageous shots from the word go and with the ability to keep them coming too.
Jonny Bairstow benefited from Roy's return and outscored him, but without Roy at the other end looked ever so slightly lost.
As an opening pair they are as dangerous, if not more so, than any in this competition.
There is Joe Root too, 500 runs at 62.50 and striking at 91.74, the latter two stats very much in the same bracket as Virat Kohli in WC19.
Root is another who puts runs on the board without you noticing, always a sign of something special.
The best teams have someone to play around and it is assumed that the linchpin of a team innings will not necessarily go as fast as the bigger guns.
Well, he knows he is not going to match Roy and Bairstow, or Morgan and Buttler, for the swashbuckling big hits but his runs and the manner in which he makes them are worth every bit as much to the team cause.