ICC Cricket World Cup 2019: Dhoni's glove highlights ICC's flip-flops on its own rules
The Indian team wore a camouflage cap after the Pulwama attack, the ICC allowed it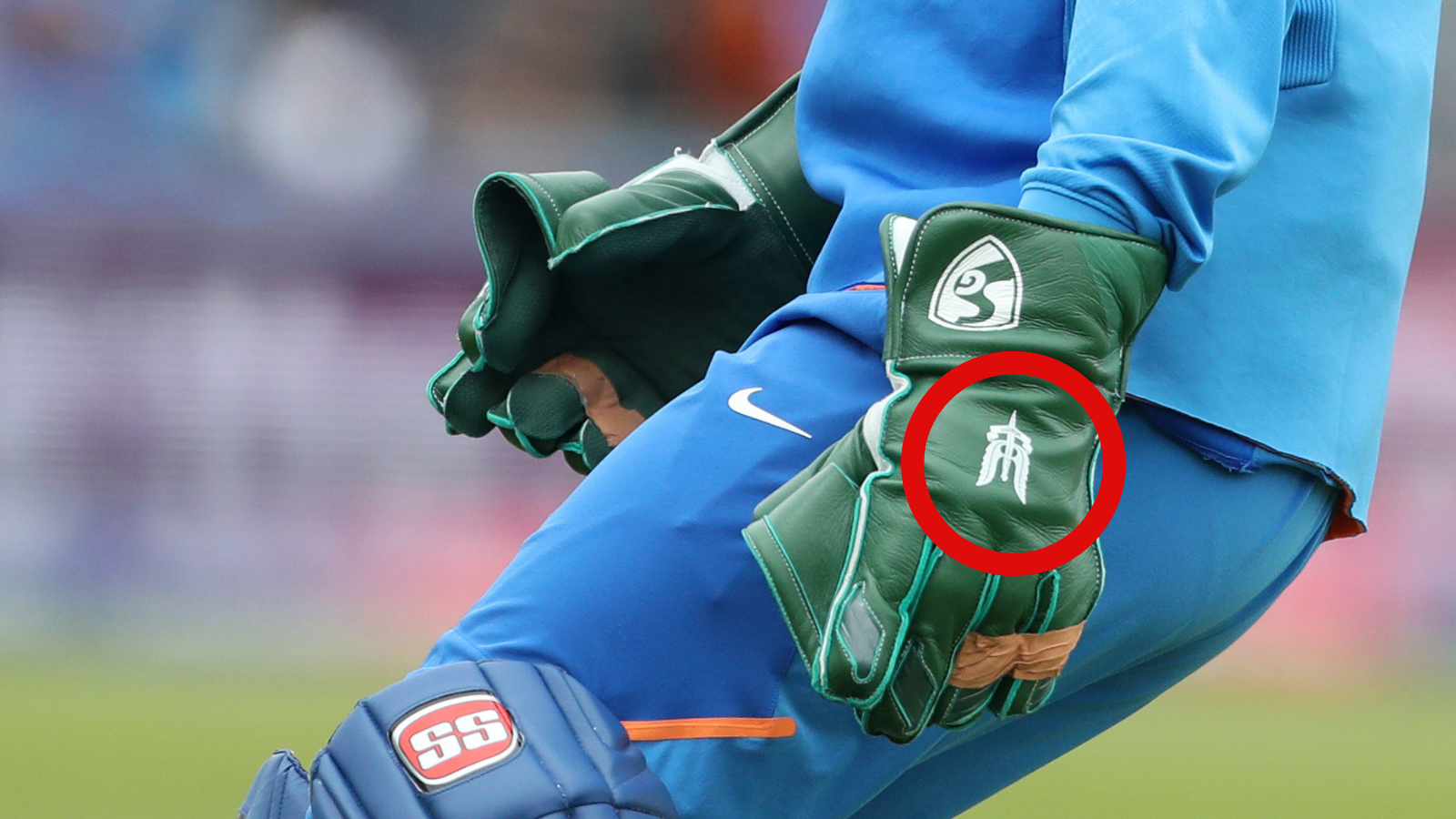 ---
---
Ever extreme in their display of emotions, Indian cricket fans zealously championed M.S. Dhoni's right to wear military insignia on his gloves after the ICC, the international cricket body, requested the BCCI to ask Dhoni to remove it.

Although according to latest reports, the BCCI has stuck by the former Indian captain's right to wear the symbol of the Para Special Forces, the ICC, even according to its own rules may not be on solid ground in taking objection to the insignia.
Apparently, when the apex cricket authority objected to the dagger insignia worn by Dhoni — who himself is a Lt Colonel in the Parachute Regiment's Territorial Army -- during the match against South Africa on June 5, it was referring to guidelines regarding 'clothing and equipment regulations'.
"Players and team officials shall not be permitted to wear, display or otherwise convey messages through arm bands or other items affixed to clothing or equipment ("Personal Messages") unless approved in advance by both the player or the team official's Board and the ICC Cricket Operations Department. Approval shall not be granted for messages which relate to political, religious or racial activities, or causes...," the guideline says.
But the ICC has not always been consistent in its response when it came to instances of players wearing political messages using arm bands or caps. Here are a few previous examples:
Camouflage caps
In an ODI match against Australia in March, days after the Pulwama attack, the entire Indian team came to the field wearing caps with a camouflage print. The gesture and the message it aimed to convey didn't go unnoticed, and was duly given a political slant by Pakistan minister of information and broadcasting Fawad Chaudhry, who complained to the ICC to retrain the Indian team. The Pakistan Cricket Board chairman, Ehsan Mani, also complained.
But the ICC dismissed these pleas saying that the Indian team had sought permission and the gesture was meant for fundraising.
"Free Palestine"
The idea of free speech didn't cut ice with the ICC when English spinner Moeen Ali entered the field to bat in a Test match against India in Southampton in 2015 wearing a "Free Palestine" arm band. The ICC was less benign to the English cricketer and reprimanded him for this overt political message by banning him from wearing the bands from rest of the series.
"Death of democracy"
Another example which can be cited in argument of the arbitrariness of the ICC is the case when Zimbabwe players Andy Flower and Henry Olonga wore black armbands during a 2003 World Cup match, against the dictatorship of Robert Mugabe and decrying the "death of democracy" in their homeland.
The body chose to overlook the players' gesture and took no action against them. However, the two never again played cricket for their country after facing political action back home when they returned.