1st spells of Bumrah & Aamir may be defining
India vs Pakistan match is now just hours away, in Manchester, home to Farokh for decades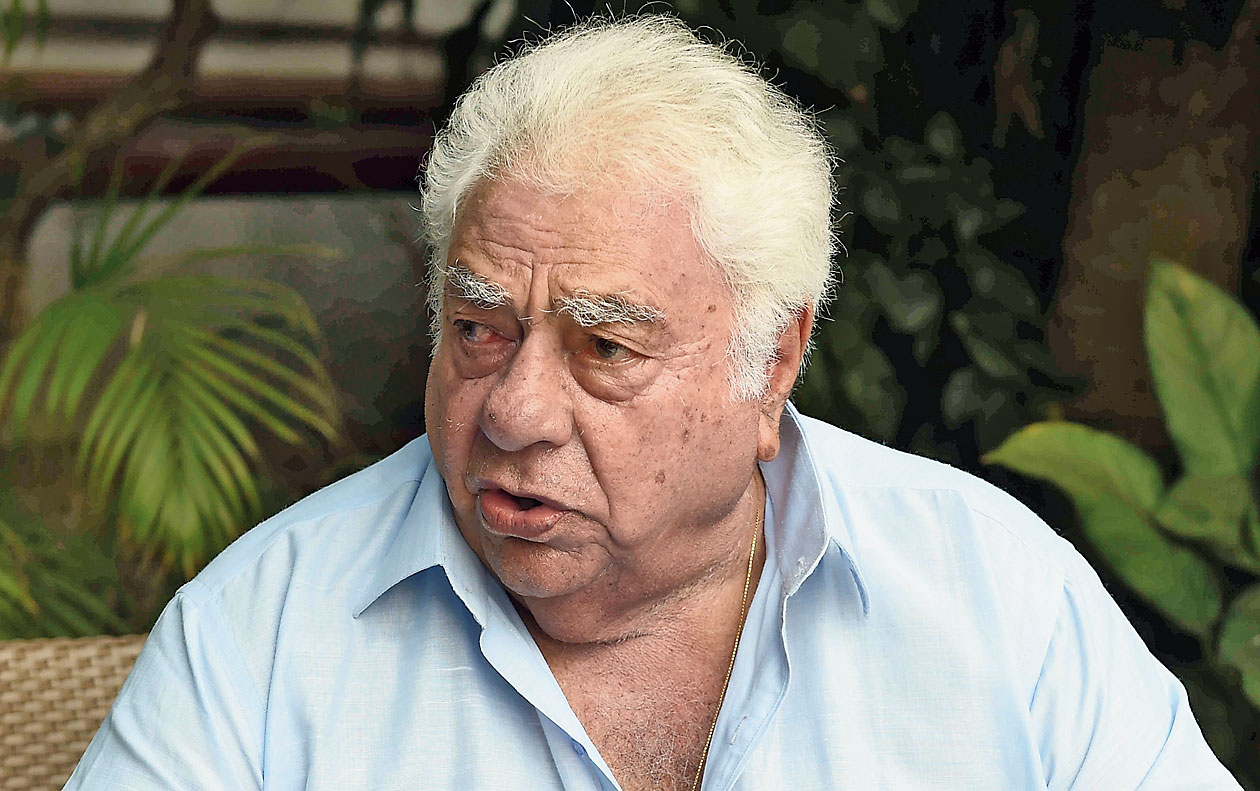 Farokh Engineer
Telegraph file picture
---
Calcutta
|
Published 15.06.19, 09:11 PM
|
---
In the days after the massive terror hit in Pulwama, former India wicketkeeper Farokh Engineer had taken the line that India should play Pakistan in the World Cup "and thrash them for the sake of the (martyred CRPF) jawans."
Many had, of course, then been calling for a boycott.
Well, that India vs Pakistan match is now just hours away, in Manchester, home to Farokh for decades.
"Form and the past record (an incredible 6-0 in India's favour) suggests that Virat Kohli and his men will win...
"However, cricket actually is a funny sport and one never knows. Maybe, a Babar Azam could produce something special for Pakistan," Farokh told The Telegraph from his residence late on Saturday.
Among the most stylish of cricketers in his time, the 81-year-old Farokh resides in 'The Far Pavilion'.
Farokh continued: "I can't describe it appropriately, but there's always something more in an India vs Pakistan match. I don't expect it to be any different at Old Trafford."
Concurring that the first spells of Jasprit Bumrah and Mohammed Aamir would be crucial for both teams, Farokh said: "The opening spells will definitely have a bearing. May be defining in the context of the match."
"It's 50-50," is how Farokh, who is senior vice-president of the Lancashire County Cricket Club, described the wicket.
But, then, conditions too can come into play in a significant manner.
"The sun was out for a period this afternoon and it hasn't rained for some time, not after morning. Let's see how the weather pans out...
"I must, however, point out that the International Cricket Council bungled big time by not allotting a reserve day for all matches...
"It would be most unfair if an inferior team makes the semi-finals at the expense of a better one purely on account of the latter losing out owing to abandonments...
"This is the World Cup and every team should have the opportunity to play a regular match," Farokh asserted.
As for Farokh's pick for the semi-finals: "India, England, Australia and New Zealand."
Actor Boman Irani, a friend of Farokh's, is in the UK and will be his guest at the match.