ICC berth pangs as Manohar quits
His decision is sure to throw the race for the chairman's election wide open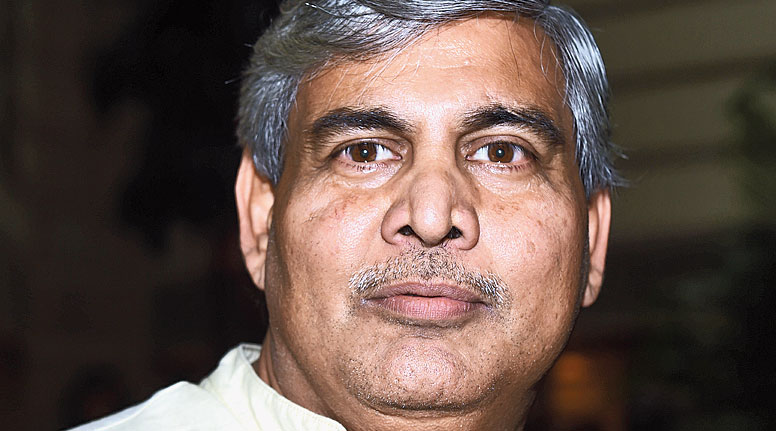 Shashank Manohar
Sourced by the Telegraph
---
Calcutta
|
Published 02.07.20, 04:52 AM
|
---
Shashank Manohar, the International Cricket Council (ICC)'s first independent chairman, has stepped down after two tenures at the world governing body. Deputy chairman Imran Khawaja will act in an interim capacity until Manohar's successor is elected during the annual conference later this month.
Manohar, 62, sent in his resignation on Tuesday which the ICC board accepted a day later. He had made up his mind quite some time back that he wouldn't seek a third term as chairman.
Nevertheless, his resignation did come as a surprise to many since he was supposed to oversee the election process, which is "expected to  be approved by the board within the next week".
No official reason was cited by the ICC but it is understood that since he had taken charge on July 1, 2018, for his second term, he decided to quit at the completion of his stipulated two-year period.
Manohar's decision is sure to throw the race for the chairman's election wide open. England and Wales Cricket Board's outgoing chairman Colin Graves, who was tipped as the favourite, is now expected to face stiff competition from the Asian and African blocks as he is not being seen as an unanimous choice.
According to ICC's memorandum and articles of association, "the board of directors shall elect the chairperson in accordance with a process that is agreed by the board of directors and a secret ballot overseen and adjudicated by an appropriate independent third party duly appointed by the board of directors".
In the absence of an elected chairman, 16 members will be eligible to vote — representatives of 12 Test playing nations, three associate members (Malaysia, Scotland and Singapore) and the independent director (Indra Nooyi).
Board of Control for Cricket in India (BCCI) president Sourav Ganguly, who has already drawn much applause for his cricketing acumen at board meetings, is widely accepted but is believed to be not too keen at this moment.
Khawaja, a lawyer by profession and a former president of the Singapore Cricket Association, was seen as a close associate of Manohar but whether he will be accepted as a compromise candidate by others is uncertain.
Everyone will look forward to what plans the Big Three  (India, Australia and England) have in mind. With Manohar gone, the BCCI no doubt will wield enormous power.
"Sourav would have been an unanimous choice. Graves certainly isn't favoured by all. Khawaja's acceptance will also be limited since he's from an associate nation. Manohar's absence will be crucial for Khawaja.
"It's tough to say who will be the compromise candidate at this stage to avoid an election… It could turn into a real dogfight," someone in the know of things told The Telegraph.
Dave Cameron, former president of Cricket West Indies (CWI), has already thrown his hat in the ring. Backed by the United States Cricket Hall of Fame, Cameron will require nominations from two full members.
Manohar's resignation will also mean that a concerted effort within to include all 104 member-nations to elect an independent chairman will be halted for now.
"There is a growing fear that Manohar's reforms starting with the abolition of the Big Three financial model may be rolled back. The move to oppose Graves stems from the need to undermine the clout of the Big Three nations.
"New Zealand's Greg Barclay's name is also coming up but he too is seen as being close to the Big Three. To be accepted by all, a candidate has to provide the required assurance in these times of distress," a source said.
Given the circumstances, the ICC might decide to make the cancellation of the T20 World Cup official in the next few days.