T20 World Cup: For Roberts, there's space for sheer pace
Windies legend believes bowlers who are genuinely quick should be able to do well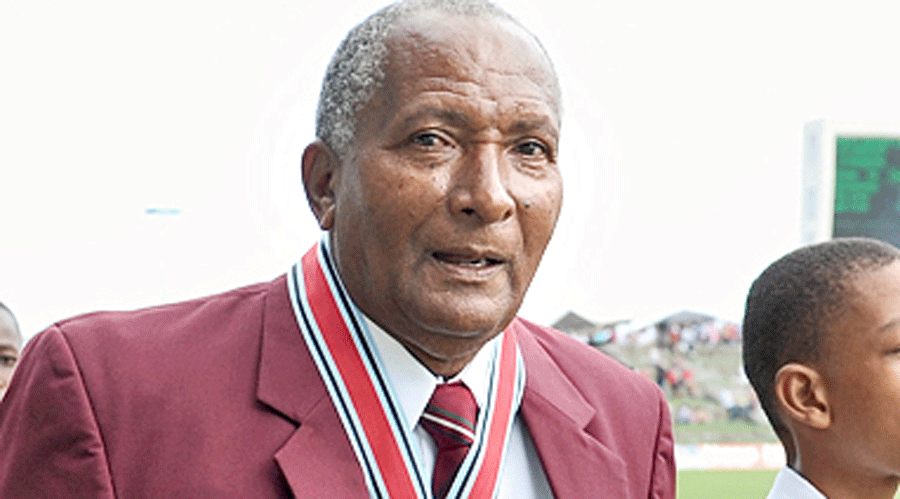 Andy Roberts.
File picture
---
Calcutta
|
Published 21.10.22, 03:56 AM
|
---
For a cricketer who terrorised batters all over with pace like fire, it's but natural to view with a tinge of scepticism the intent of modern-day quicks to take pace off the ball. 
A key member of that invincible Clive Lloyd-led West Indies in the late 70s and mid-80s, the legendary Andy Roberts was also a part of the famous quartet of bowlers (alongside Michael Holding, Joel Garner and Colin Croft) that had been unleashed on the rest of the world. For a good part of his 47 Test and 56 ODI appearances, the success Roberts enjoyed in international cricket was mainly through bowling fast and flat out, not having to fall back much on the slower ones. Though of course, Roberts had a slower bouncer that would often fox the batsman.
The septuagenarian, whom India's Sunil Gavaskar regards as one of the finest fast bowlers he faced, has nothing against those pacers who rely more on the slower delivery and slow bouncer, which are among the essential components of a quick's armoury today. But he does believe that in this T20 World Cup in Australia, bowlers who are genuinely quick should be able to do well.
"It's difficult to say who could be the pacers to look out for in this World Cup. That's because a lot of them lay more emphasis on taking pace off.
"But yeah, I do feel the ones that are genuinely fast and consistently fast will make an impact," the 71-year-old told The Telegraph from Antigua on Wednesday.
Roberts, though, has his picks when it comes to those who rely on that extra pace. "Mark Wood of England does have pace, so does South Africa's (Anrich) Nortje.
"Mitchell Starc is also there, but whether he can consistently bowl at 150kmph or more remains to be seen. I'm also hoping Alzarri Joseph (of the West Indies) can use this opportunity to bowl fast because of the conditions there (in Australia) and also as he's quite capable."
Joseph bowled at a searing pace to scalp 4/16 against  Zimbabwe on Wednesday, all his victims having their stumps uprooted.
Fast bowlers need to come out of their comfort zone, Roberts pointed out. "When you're bowling really fast, you can't be hit over long-on or long-off so easily. It's about concentrating on the length that suits your bowling.
"Most of the quicks nowadays are predictable. They don't really want to come out of their comfort zone."
Praise for Shami
Talking about India's current crop of fast bowlers, Roberts had words of praise for Mohammed Shami. Jasprit Bumrah, too, has impressed him, but "Bumrah has put a lot of stress on his back", Roberts added.
What pleases the legend about Shami is his steadiness and control. "I find Shami to be a very, very good bowler.
"Yes, he's at the back end of his career and his pace is not like how it was before. But he still has got very good control and ensures he remains steady most of the time. He will surely go down as one of India's best pacers."
Pak quicks
Roberts hasn't seen much of Shaheen Shah Afridi, who looks set for a return to action in Sunday's India-Pakistan Super 12 blockbuster in Melbourne. Roberts isn't surprised at the progress Naseem Shah has made so far, having some spent time with the 19-year-old at a threeweek pace camp in Lahore around seven years ago.
But he comes up with a rider as well. "Hope they don't overuse Naseem. Also, my estimation is that his right arm is dropping a bit. But anyhow, he still bowls fast. I don't know if he's still under 22, but he's young and gaining experience and will go a long way," Roberts said.