'Entire CEO-related process has been an insult to cricket lovers'
Former CP of Delhi & a deponent Neeraj Kumar opens up on the Johri probe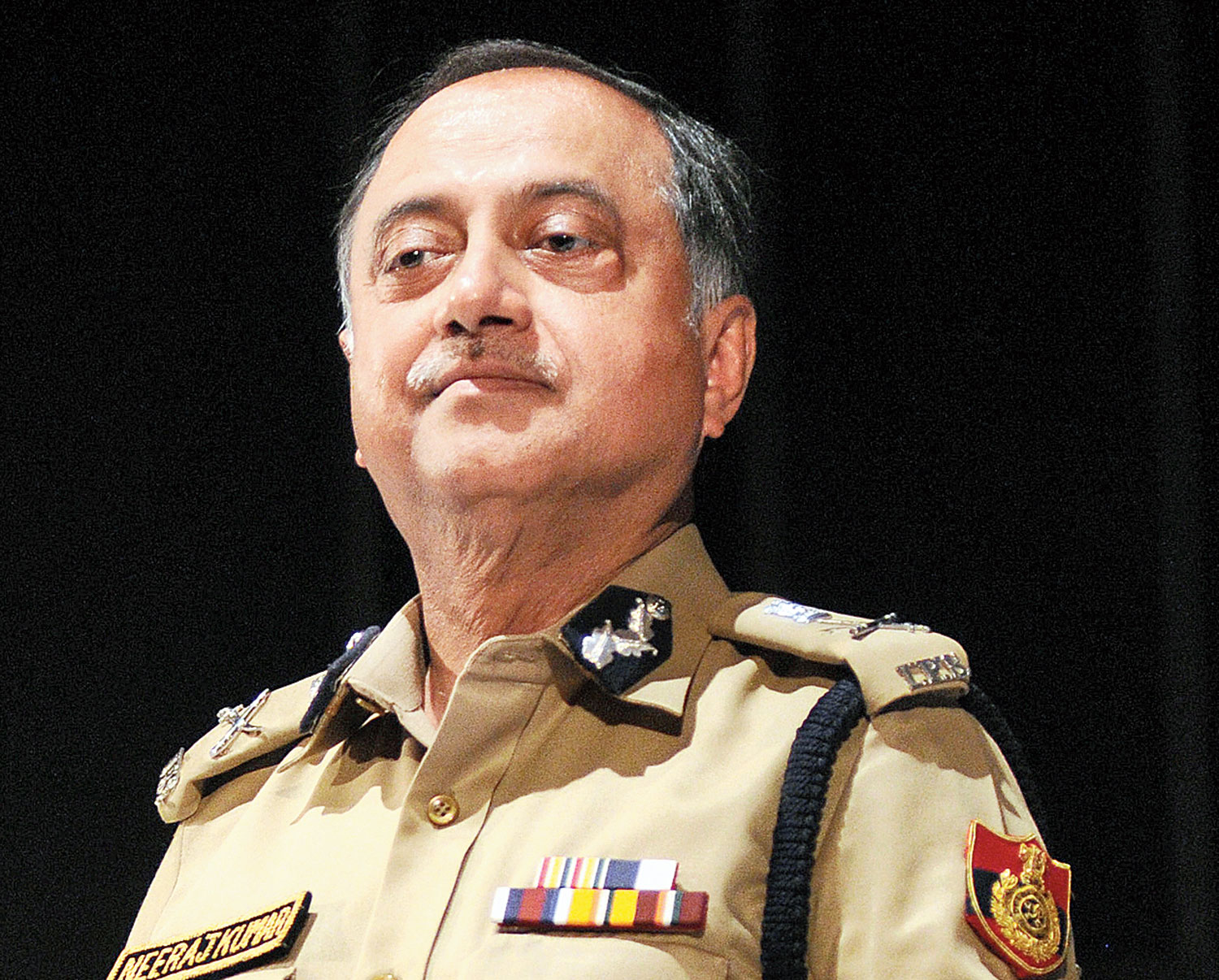 ---
|
Calcutta
|
Published 24.11.18, 09:19 PM
---
Neeraj Kumar, a former CP of Delhi and head of the Board of Control for Cricket in India (BCCI)'s Anti-Corruption Unit till May, spoke to The Telegraph exclusively on the just-ended probe into allegations of sexual harassment against CEO Rahul Johri.
Kumar, incidentally, had been among the first few to depose before the inquiry committee comprising Justice (Retd) Rakesh Sharma, Barkha Singh and Veena Gowda. His deposition was on Skype.
On Wednesday, the inquiry committee returned a 2-1 verdict in Johri's favour and chief Administrator Vinod Rai promptly decided that the CEO should straightaway be physically back in office.
That the only other Supreme Court-appointed Administrator, Diana Edulji, wanted Johri sacked, especially after what Ms Gowda had to say, didn't matter one bit to Rai.
Excerpts from the interview conducted on Saturday...
Q Your tweets indicate you are very upset with the outcome of the probe into allegations of sexual harassment against Johri. Four days after Rai hastily closed the 'case' against the BCCI's CEO, what's your take?
A Indeed, I am (very upset). The rigmarole of first asking for an explanation from the alleged offender and, then, farcically appointing an inquiry committee smacks of high-handedness and arbitrariness. A cruel joke has been played on those who swear by cricket. The inquiry committee's report is so patently preposterous that I'm amazed it's not publicly being made fun of. The entire CEO-related process has, in my view, been an insult to cricket lovers.
Q Those are very strong words...
A Well, the process has shown that rules and regulations are meant only for those who either play the sport or are lower-level functionaries. They don't apply to those who administer cricket... On the whole, I'd say it has been a great example of spin doctoring.
Q As a deponent, how do you assess the manner in which the inquiry committee functioned?
A The writing, as they say, was on the wall from the word go... Imagine, when I raised the issue of a complaint against the CEO by a lady employee of the BCCI, I was asked what was my problem after a letter of apology had been given by the alleged offender and accepted by the victim? Wasn't that letter of apology an admission of guilt? Surely, that was enough to indict the alleged offender.
[It's relevant that when one of the lady complainants agreed to be cross-examined by Johri, the inquiry committee didn't get back to her. That suggests Johri declined to cross-examine and, in turn, be cross-examined himself.]
Q During your 37-plus years in the IPS, did you ever have to inquire into allegations of sexual harassment?
A To be honest, I cannot recall any such instance. Complaints may have been there, but they were obviously handled by subordinates. Just by the way, till the end of my innings in the IPS (July 2013), there were no laws protecting women from being sexually harassed at work places.
Q Two of the three members of the inquiry committee, chairman Justice Sharma and Ms Singh, dismissed the allegations from ladies as "fabricated," "baseless" and "manufactured." Fair on their part to have shamed the ladies who'd been courageous enough to complain?
A More than being unfair, the inquiry committee has been downright insulting.
Q Ms Gowda, however, differed from Justice Sharma and Ms Singh... In fact, her findings and recommendations such as Johri needing "gender sensitisation counselling/training" would almost definitely have ensured the exit of any other CEO... Your thoughts?
A Veena has emerged as the lone voice of sanity in this sordid drama... No other person in such a position of authority would have survived. Indeed, given its current structure, it could only have happened in the BCCI.
Q Ms Edulji finds herself cornered as Rai has repeatedly been overruling her...
A Look, Diana has taken the correct stand, but I feel she should have followed up more doggedly.
Q Having worked with the BCCI, are you surprised that except treasurer Anirudh Chaudhry and former secretary Niranjan Shah, nobody anywhere has said anything critical in public?
A Not surprised. The BCCI is an organisation where you scratch my back and I scratch yours. It's a cozy club where all make hay whether the sun shines or not.
Q Finally... The silence of the #MeToo warriors, as you tweeted on Friday, seems to have disappointed you...
A In fact, I have been disappointed with the silence of the Media too — The Telegraph has, of course, been an exception. Don't know why the silence... Encouraging, however, is that I've now begun reading tweets which have equated the inquiry committee with a kangaroo court. Also, that the exercise would put in the shade even a Balaji Telefilms' production! So, people have been outraged and are talking openly.