Cricket Round-Up: Michael Vaughan predicts WTC winner, Greg Chappell revisits Sourav Ganguly episode
The former English captain explained why the Black Caps hold the edge. 'Guru Greg' heaps praise on Rahul Dravid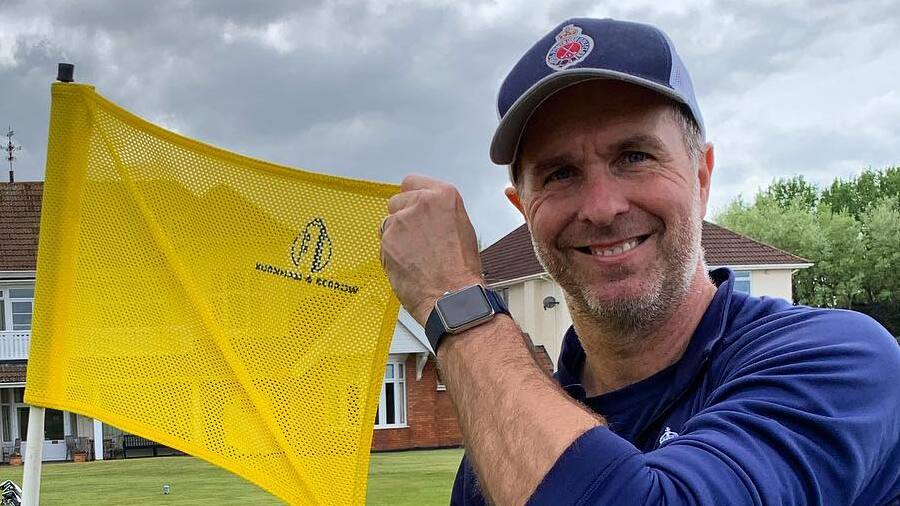 ---
---
Cricketing action came to a halt with the indefinite suspension of the Indian Premier League. But there's no stopping people from discussing cricket, especially the upcoming World Test Championship final between India and New Zealand. Former England captain Michael Vaughan, who expresses his cricketing opinions quite often on social media, has predicted the outcome of the WTC final, which begins on June 18 in Southampton.
"New Zealand. English conditions, the Duke ball, and India on the back of a busy schedule… they'll arrive pretty much a week before and go straight into it, and New Zealand have two Test matches, you could argue warmups against England to get them prepared for the final," Vaughan told Spark Sport.
Vaughan also explained why he chose the Black Caps over India. "New Zealand will be better prepared and they'll have more of a group of players who've played more cricket with the red ball, particularly the Duke ball here in the UK. New Zealand, all the way," he said.
New Zealand begin their two-match Test series versus England on June 2. The Indian squad seems quite unsettled before reaching England, largely due to the Covid-19 crisis in the country.
Chappell-Ganguly chapter opens again
As long as cricket is discussed in India, the Greg Chappell-Sourav Ganguly spat will continue to renew its shelf life. This time around, 'Guru Greg' has himself set the ball rolling. Speaking about his experience as coach of the Indian team on the Cricket Life Stories podcast, he said, "The two years in India were challenging on every front. The expectations were ridiculous. Some of the issues were around Sourav being captain. He didn't particularly want to work hard. He didn't want to improve his cricket. He just wanted to be in the team as captain, so that he could control things."
But he didn't hold himself back from heaping praise on Rahul Dravid, who is expected to coach India on the upcoming tour of  Sri Lanka. "Dravid was really invested in India becoming the best team in the world. Sadly, not everyone in the team had the same feeling. They would rather concentrate on being in the team. There was some resistance from some of the senior players, because some of them were coming to the end of their careers," he said.