Coronavirus to freeze big-buck transfers: Gaizka Mendieta
Former spain star feels smaller clubs must be protected financially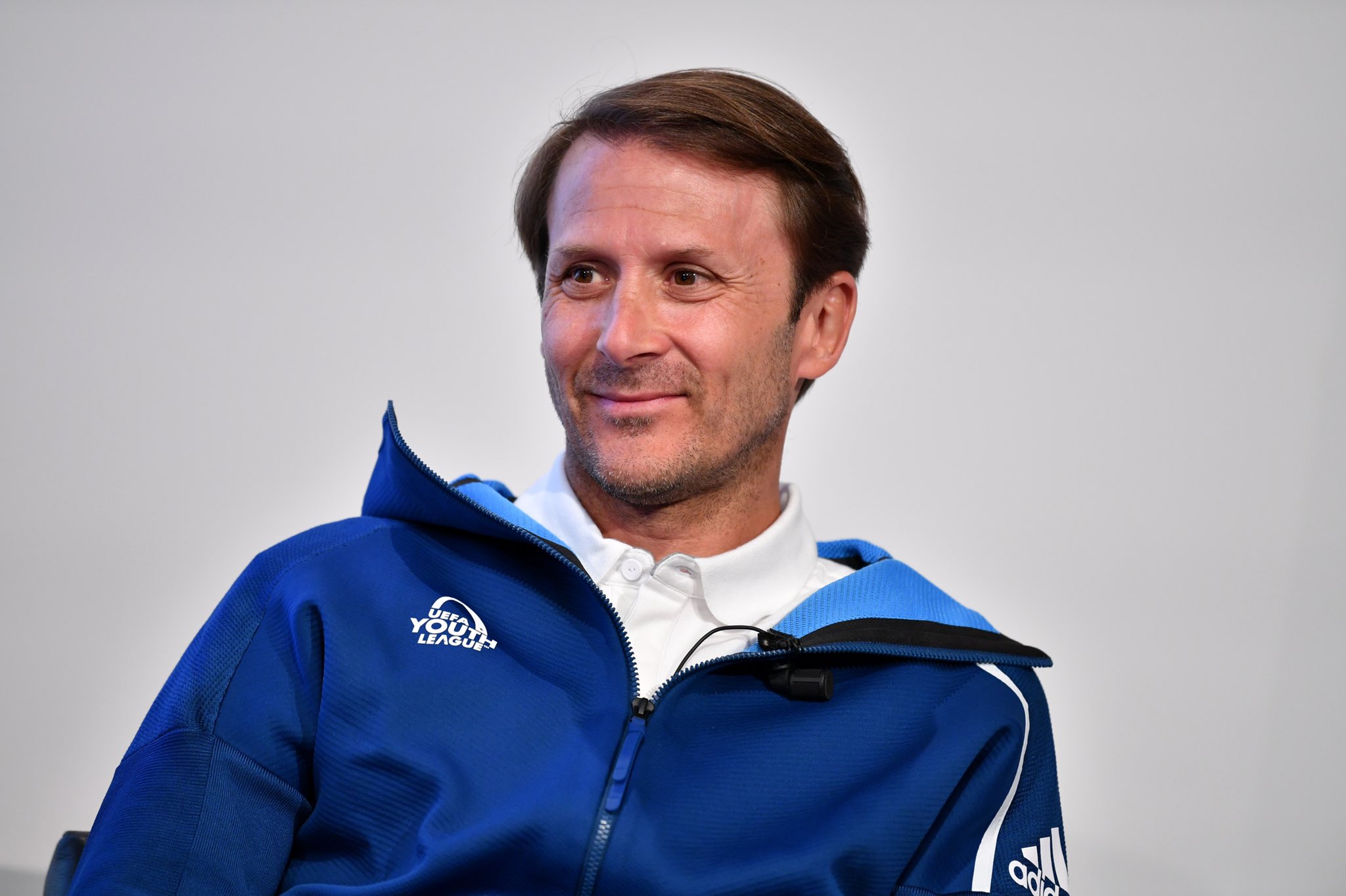 Gaizka Mendieta
(Picture courtesy: Twitter/@GaizkaMendieta6)
---
Calcutta
|
Published 29.04.20, 08:11 PM
|
---
Gaizka Mendieta, the former Spain international and the man who gave Valencia many a memorable night during his eight-season stay at the Mestalla, feels the summer of 2020 may not see too many signings owing to the economic implications post Covid-19.
"The finances of the clubs would be badly affected. They would be more cautious in terms of spending money and I do not think we would see mindboggling transfer fees being splashed out this summer. Also some players would definitely think twice before going abroad. There will be travel restrictions and a host of things. There will be many plots and sub-plots," Mendieta told The Telegraph.
The 45-year-old former midfielder feels while the big clubs would survive the economic downturn, the same could not be said about the teams who play in the lower leagues and its players.
"The big clubs and the federations have to support them. These smaller clubs have more chances to struggle because of sinking economies. I think Uefa has already allotted money to the clubs of the lower leagues. Yes the national associations and the top clubs should be thinking about the lower leagues and grassroots. In this time of distress, we should not forget the fact that they are also a very important part of the football family."
Due to the congestion caused by the pandemic, Fifa is proposing increasing the number of substitutes allowed in 90 minutes from three to five — with a sixth in extra time of knock-out games — to help combat injuries with more games to be squeezed into a shorter amount of time.
Mendieta said he would be happy with the existing three substitutions. "This is something Fifa is mulling keeping in mind the fitness level of the players during worldwide lockdown. Personally I am happy with three substitutions. But then Fifa must have some reasons. In the short term it could be beneficial since players may not have a normal pre-season before the restart."
The Dutch League has been cancelled (even though reports suggest a reversal is possible) and French Prime Minister Edouard Philippe has announced that no sporting events will take place until at least September.
"I think most leagues would try to wait until the very last to see the time they are given to finish it. And they would try to adapt themselves in that specific time. May be they could go for a play-off or a concept of some games to decide the relegation and European spots. But it's up to them. I think in this current time, everyone will feel it's not the right thing to do. But unprecedented situations call for unprecedented decisions. Isn't it?"
Even though Mendieta is against football behind closed doors, he says a pragmatic view has to be taken.
"I do not like the idea. But if that's the way to finish the season, then let that be. But ideally a player is nothing without fans. They are ones supporting you, behind you in good and bad times. They bring an atmosphere to the stadium to make them special."
Mendieta was philosophical when asked if in hindsight he regrets the decision to leave Valencia in the summer of 2001 and move to Lazio.
"It was a big opportunity for me at that point in time (summer of 2001) to go and play in one of strongest leagues of the world (Serie A). Obviously it did not go the way I wanted to go. It was a new league, new country and you need a lot of time to adapt yourself. I do not think I had that."
Watch the best of Uefa Champions League on Sony Ten 2 channels from 8pm.