To be sporting is the real test in a pandemic-struck world
Hear it from some leading sportsmen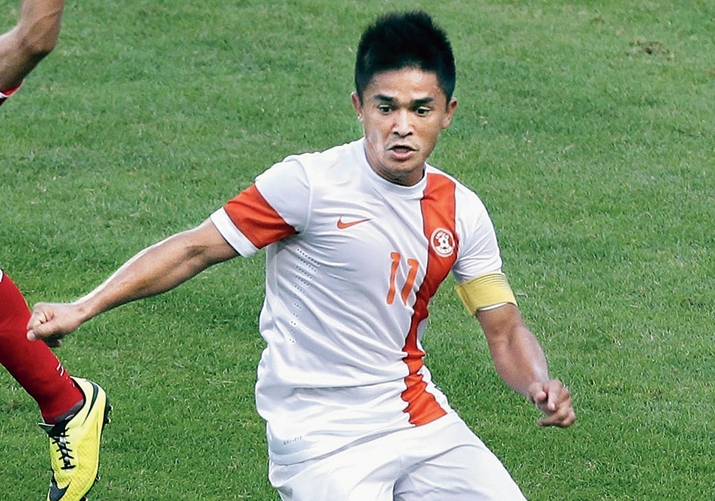 Sunil Chhetri
Sourced by The Telegraph
---
Published 18.05.20, 07:46 PM
|
---
They have their travel-ready bags packed for the better part of the year, as they go riding the waves of success, pursuing newer heights of excellence. Our sporting heroes. With Covid-19 taking the wind out of all of our sails, we spoke to a few of them— chess champ Viswanathan Anand, football hero Sunil Chhetri, cricketer Manoj Tiwary, squash pro Saurav Ghosal and billiards champ Sourav Kothari — on what is keeping them going. And, yes, we realised they are human too, with the same fears as apprehensions as you and me.

Sunil Chhetri
How have you been coping with the lockdown?
My wife (Sonam Bhattacherjee) and me are alright here (in Bengaluru where he lives). Seeing the situation around us, we don't have any major issues or problems. We are not going out at all, staying at home and trying to keep sane and be calm... just waiting for things to get better and hoping that fewer and fewer people get affected by Covid-19.
When was the last time you were on the football field?
February 8... I remember it because it was the sad day when we got knocked out of ISL. We lost to ATK away in Calcutta. I came back... I was struggling with my hamstrings, so I took an injection and since then I haven't been out.
Seems a few light years ago?!
Considering how we play throughout the year. We hardly have any breaks. In that context yes, it's almost two months now. No football, no going out, no training outside. But again like I said, I do miss it but it's not a huge issue, especially seeing things around us, we are alright.
I am not missing it too much... when you see so many people do not have houses to stay and are struggling to get back and do not know where their next meal will come from... my heart really goes out to them. All of us who are fortunate can help and should help, not thinking if it is little help or big help... any help would go a long distance in helping those who are in need.
I would also take the opportunity to thank those on the field... the doctors and nurses, police and a lot of service providers who are taking all the risks to give us a good life.
How busy would your schedule have looked otherwise?
I would have taken rest for the first 10 days for the injection. I was advised not to move around. Then Sonam and I were scheduled to go to Europe in the first week of March. We would have taken 10 days off. So, for 20 days I would have been without football. Then I would have gone back to training, gym work or training on the pitch.
Are you keeping a tab on football?
To be honest, I am not watching many football videos. I am training at home. I do whatever I can in the given space that I have... trying to keep fit, taking care of what I eat and sleep as much as possible and maintain a healthy lifestyle. As far as watching is concerned, I watch different stuff.
What are you watching?
I watch some weird stuff... on cosmos. I am very intrigued about stars and planets. Sometimes, Sonam and I watch Netflix. We share the love for animals. So, we watch some stuff on animals. We watched Money Heist; we both enjoyed it.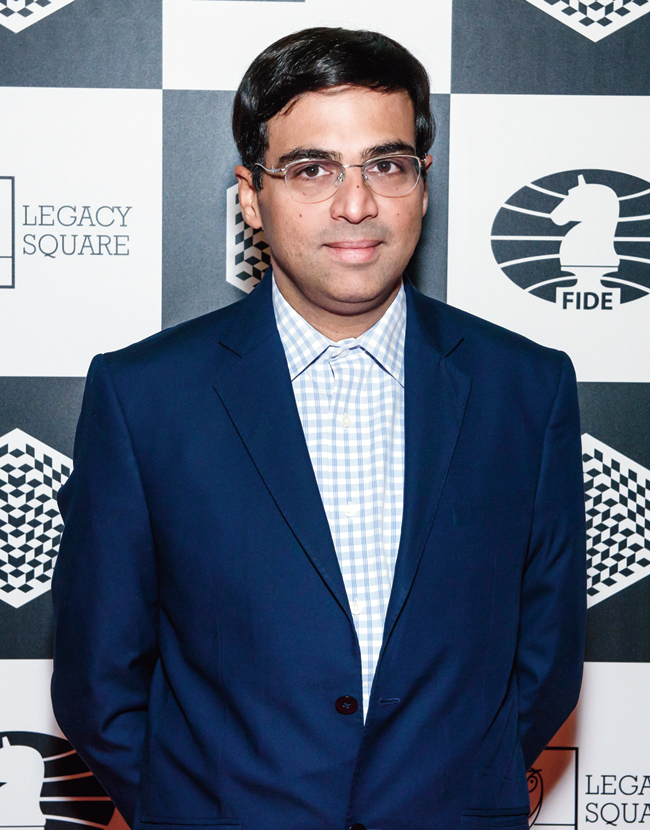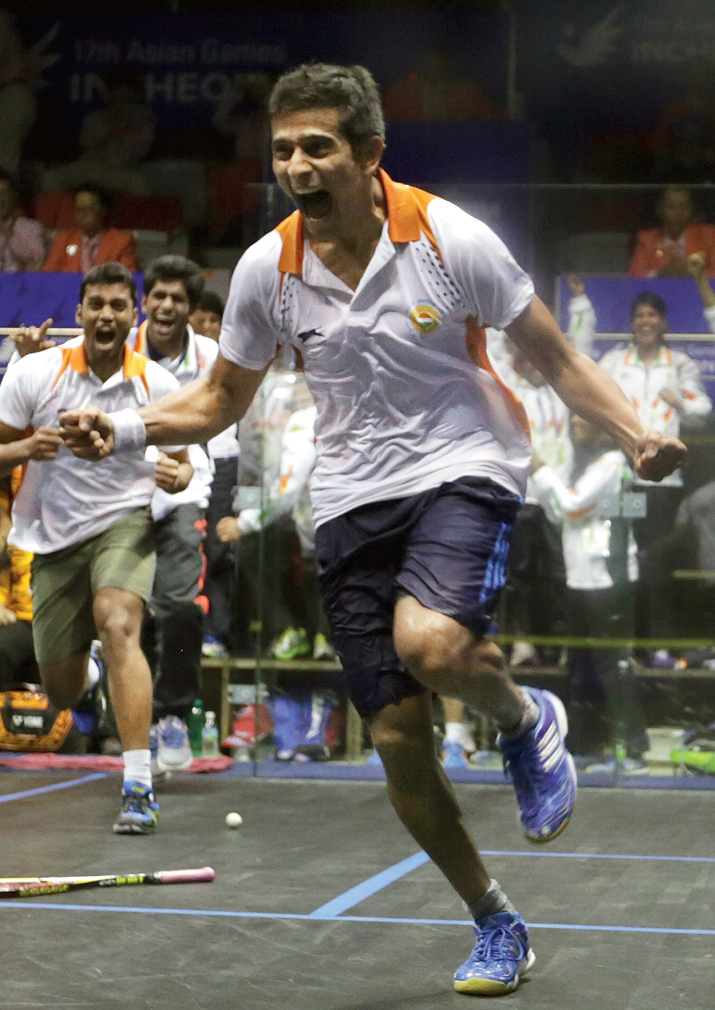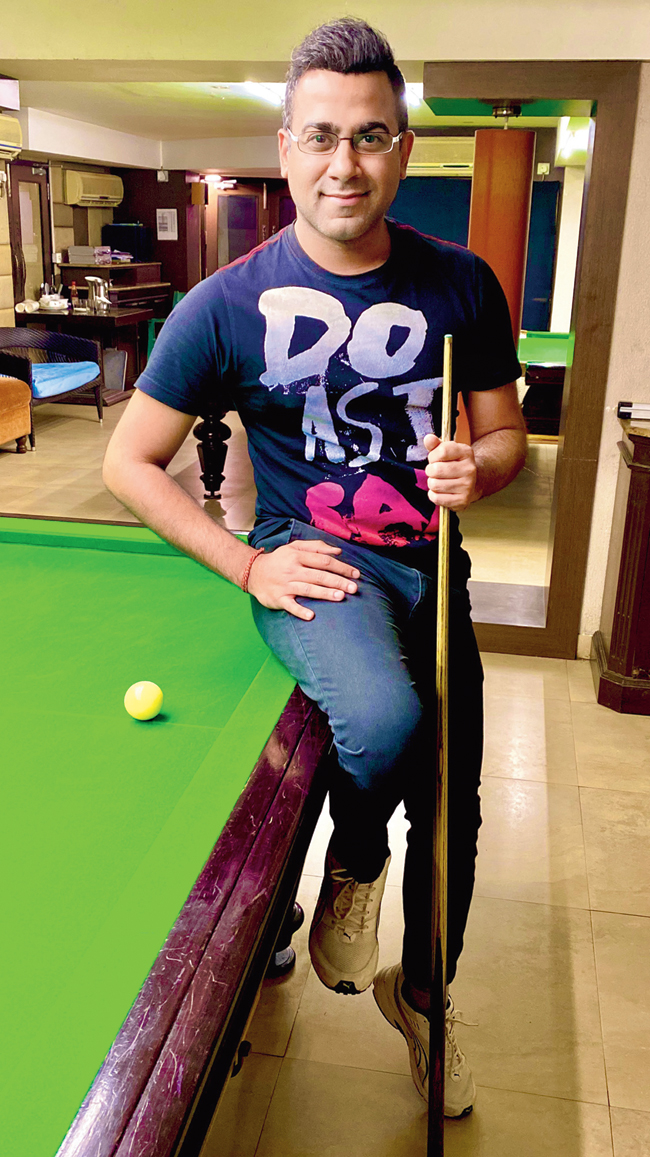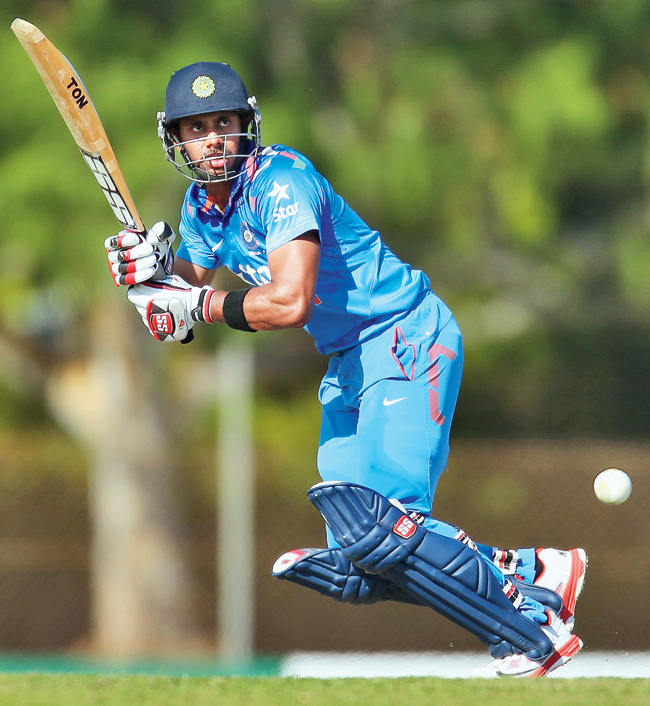 The Ranji Trophy finals in March was the last time you guys were on the 22 yards?

Yeah, it's been more than two months.
What was lined up after that?
Irani Trophy was supposed to take place and everything depended on the selection process, and after doing well in Ranji Trophy, I was expecting that call. Later there was IPL. Since I would not have been playing, I would have done commentary. I had a couple of offers which I had confirmed.
Then one fine day, everything shut down...
And this is something we as sportsmen are not used to. Initially it was okay... we thought it would be for a limited time period. Now that it has got extended, although you want to push yourself to do all the regular chores but there are times when you get really bored and your body doesn't give you that energy to keep going.
We had a domestic help for 12 hours and my younger son's (who will turn two this July; their elder son being their German shepherd Max) nanny was also for 12 hours. Usually we didn't require anyone to help out at night. So, my wife and I are sharing responsibilities. A couple of hours in the evening is break time. Sometimes I do Insta live but I am bored of that too. Sitting on Insta lives for an hour and answering questions is not easy. I go to bed a little late and at night I do get time to paint. I had lost touch of water colouring and am trying to get back to it by watching YouTube videos.
Practice must have gone for a toss?
I get to shadow practice at home sometimes, which actually helps, because our game is all about muscle memory... certain foot movements or whether the bat is coming down straight... your areas of improvement basically. My TV screen is literally a mirror. I practice in front of that.
What about workouts?
I am honestly not getting that much time but by God's grace I have the physical fitness and barir joto kaj korchhi, tatey workout hoye jachche.
Are you watching cricket?
I am not. I used to watch a lot of cricket videos earlier but now since I play through the year, watching cricket videos doesn't interest me at all. Whenever I am getting the time, I am tuning into Crime Patrol. I also watch the Sai Baba serial.
And, you must be missing being out there?
Onektai miss korchhi because erokom shomoi toh aage asheni where I haven't hit a ball. Such is the situation that despite having the facilities of a ground in our complex, we can't go have knock.
Chess champs like their solitude. So a self quarantine is probably not novel for you. But does the sheer novelty of what we are going through overwhelm you?

Yes, chess champs do like their solitude (smiles). We often like to be alone and do some work in chess with full concentration. All that is true, but this is incomparable. The first thing is that even when we were isolating ourselves or concentrating on something, we expect for the rest of the world to continue as normal. We could always pop back out and rejoin the world and go back and forth. This time the rest of the world is kind of shut down as well.
Besides that, I think the uncertainty... the whole world is overwhelmed and there is no certainty when we will be able to return to some sort of normalcy. Just to emphasise it, it's already been three months that I am here (Germany), unable to take a flight. This is just totally different.
You were playing in Germany. How will your schedule change due to the present situation?
I was supposed to play in Germany when everything started getting cancelled. So, there was this brief period in March when I think the whole world suddenly woke up and realised that we will have to take this very seriously.
At the moment, I will try to find some online events but it doesn't look like there will be any over-the-board chess, at least till the end of the year.
With a lot of free time, is it more chess or other things for you at the moment?
I have a lot of free time. Sometimes I work on chess and sometimes you are just not in the mood so then I let it go. But thanks to this One Nations Cup that I played last week, I have managed to get some work done. I will continue to use chess, working on chess, playing chess. It's a fantastic way to spend a good part of the day.
Are you in touch with any of your circuit mates?
I have been in touch with my fellow chess players, with my classmates, friends... everyone is sitting at home and wondering what the rest of the world looks like.
Aruna was telling us the family is used to you being away. But this does feel different, right?
Yes, Aruna and Akhil are used to me travelling but it's been quite a while that I have been away for this long. I am genuinely trying to come back but this looks like it won't happen for another couple of weeks. Then there is still the quarantine. This is just totally unprecedented.
When was the last time you played?

The last day I played was I think March 19 or 20... at The Bengal Rowing Club. I was practising. The lockdown was such a big surprise for me that I couldn't even take my cue out of the club because the very next day the clubs were shut. I think after 50 days of lockdown, I managed to go to the club and take out my cue, in absolutely distressful situation. The wood is so fragile... it's got ash wood... so it will instantly decompose if there is no air and ventilation. The metal that holds the tip of the cue, has slightly ozonised but that can be fixed easily.
I don't have a table at home but it is important for us to be physically supple. We are used to play almost six-seven hours a day. You are continuously bending. So, for three-four months if I don't have that habit, I don't know how it's going to manifest when I play on the table. So, I am bending on my dining table with the cue and practising the waggle... basically the cueing or may be putting a ball on the table and doing shadow practice. It's bizarre. In our sport, every single bone or muscle has to be perfectly aligned it you have to play a stroke. We all do dining table practice, it's not an alien concept but to do this to keep yourself sustained, is ridiculous. I am putting a ball in front of me and trying to focus. I am a player who requires to be in touch continuously. Now three months... and, watching videos to keep in touch... remember that was me who was playing!
Where were you supposed to play after this?
My tickets and visa were done for the World Matchplay, which was supposed to be held from April 12 in England. After India announced the lockdown, within a week we got information from the world body that the tournament has been indefinitely postponed. Also, I was planning to play the professional snooker circuit this year. I was really looking forward to that. My father and I had taken the conscious decision about four-five years back that it is important to excel in any one sport... snooker or billiards. To the layman it will appear as the birds of the same feather, but it's chalk and cheese. It requires a Herculean effort to play both the games. There are very few players in India who play the game at the highest level. I being one of them, I had to take a decision. We decided to take up billiards and luckily it worked out beautifully for us. I went on to win the national, Asian and the world titles and also the Arjuna Award.
For the last couple of years, we have been toying with the idea of giving the professional snooker circuit a go because I am not getting any younger. If I have to do it, I have to do it within the next one year.
After World Matchplay would have been over, I would have stayed back in England to train in the Star Snooker Academy in Sheffield. Then there is a tournament called the Q School, which is a set of three tournaments that a person has to play and if you can reach the top four of any of those, you get a main tour card, the professional circuit card. My goal was to completely do away with billiards. The biggest disappointment is that the entire plan is shelved.
It is a setback...
It is a setback because this was the time for me... I was really putting in all the hard work. These things require planning and my mental preparation was to give it a go this time. Now with this lockdown and the worldwide problem, the money in terms of sponsorship and any kind of support coming to entertainment and sports will be the last in the chain. On my own, I can survive there but to play in the professional circuit, you need sponsorship and financial assistance from these big corporate houses.
So, wait and watch...
Yeah... we have to see whether World Snooker will come up with a calendar as to when they might hold Q School and then I have to see whether I can give it a try. I think I will, but if I qualify for the professional circuit, I'll have to be based in the UK for the better part of the year because you have to be practising with the top professionals and play in the infrastructure that is not available in India, so it will require a lot of expenditure. I can't make decisions now but my heart really wants it.
We are used to high-octane lives, thriving on competition. The biggest challenge in the last two decades that I have played has been to deal with heartbreak and losses, but now I am feeling that the misery of not being able to play at all is far greater. I was seeing my world championship videos... we thrive on that... that's what you dream about. It's like your oxygen. I don't see that happening this year at all.
You are usually constantly travelling. Is this the longest you have been in Calcutta in the recent past?

After my school years, I haven't stayed anywhere for so long! I played last on March 15. I came back from London in March.
What were the initial days like?
In the beginning, the first thing was the uncertainty. You don't know when you are going back... when things might happen and it has progressively got worse. The initial days are like shock to the system and mind... when are we going to get back to some sort of normal... get back to playing again.
As a lay person, I back the lockdown. I have managed to accept the situation at some level and looked at the things I should be grateful for. I think gratitude has played a big role in the acceptance of the situation. Also, that has helped me in not getting anxious or stressed about what might happen in the future. I have found a way to look at it from a daily or weekly basis and just focus on the things I want to do... focusing on the present rather than focusing ahead. That has kept me pretty sane through the last eight-nine weeks. I'd like to think I am in a decent space right now, both mentally and physically. Of course you don't want to be in this space forever but that is not dictated by our whims and fancies. It has to dictated by medical science.
What would have been your schedule had Covid-19 not struck?
I was supposed to be in Egypt in the first week of April, then Spain.... In England for pretty much the whole of May... I had an event in Manchester in the first week of May and then last week of May in Hull, the British Open... and then there was some other event in Mauritius in the second week of June and hopefully if I qualified for the World Series finals, that was in Egypt in the third week of June... obviously all that has gone out of the window now.
As of now, you don't know what's coming up...
The tour is suspended till the end of July. The Mauritius event has been provisionally scheduled for the third week of August but obviously that's a working date. It all depends on when international travel is allowed... how much we can minimise risk to the players. So, a lot of variables involved.
Have you had the opportunity to connect racquet to ball?
You can hit a squash ball on a wall, but it is not the same as hitting it on a court. You need the reference points of the side wall and the back wall, but yeah I hit the ball on the wall every three-four days... when I feel I am really missing it and I want to hit a squash ball. It's not the same. I have been doing some physical work once a day so that when we start playing, I am in some sort of shape to get back into it. It also kind of keeps your sanity through the day.
Are you watching squash?
My matches, am done already. I am looking at other players. There are so many good players who have such strengths that you can learn from everyone. I am also watching really old matches. In terms of generally watching, I watched Special Ops on Hotstar, Shetland on Netflix... I have a little bit more of The Crown to go. I am done with two seasons of The Hinterland.
And, you must be dying to get back to the court?
Am sure everyone is dying to get back to doing what they want to. It's not just about playing. It is just one part of life. Live life like how you want to live is something that everyone wants to do but again you have to have perspective and gratitude for what you have because when you see these stories on the migrant labourers and so many other people as well who don't have the basic necessities... the problems that we are facing right now are truly first-world problems... luxury problems. A lot of these people would die for the lives we have right now.