BTC set for restart
Racing in the country had stopped from the third week of March due to the coronavirus pandemic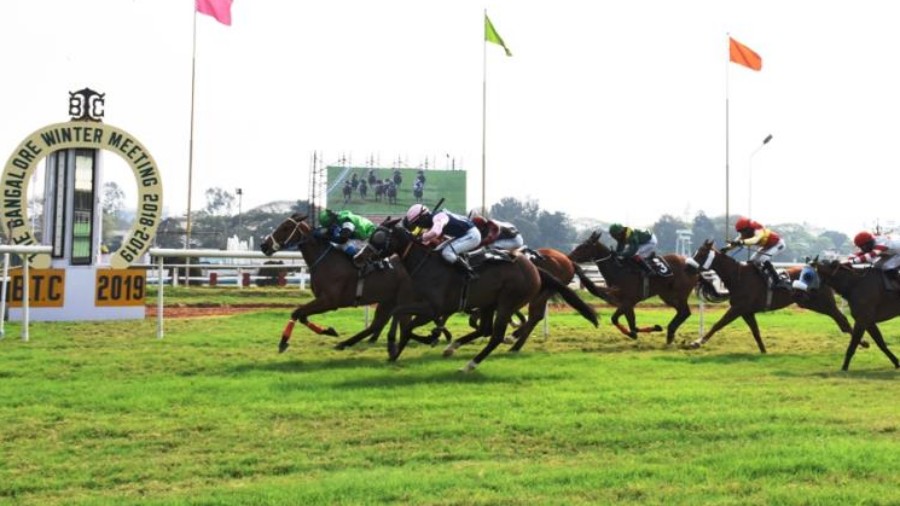 A race at Bangalore Turf Club
Source: bangaloreraces.com
---
Published 01.11.20, 02:48 AM
|
---
Races at the Bangalore Turf Club (BTC) are set to resume from Sunday, albeit without spectators.
Racing in the country had stopped from the third week of March due to the coronavirus pandemic.
The BTC stewards plan to introduce online betting in coming weeks as racing activities in other parts of the country are also expected to get underway.
SELECTIONS
1.30pm: Forever Together 1. Drusilla 2. Dream Chaser 3. 2pm: Iconic Princess 1. Air Force One 2. Challenging Star 3. 2.30pm: Cameleons Image 1. Sun Splash 2. High Priestess 3. 3pm: Cavallini 1. Papal Decree 2. Perfect Perfecto 3. 3.30pm: Set To Win 1. Turf Magic 2. Mongolian King 3. 4pm: Multifaceted 1. Cavallo Veloce 2. Trafalgar 3. 4.30pm: Johnny Bravo 1. Born Queen 2. Classic Charm 3. 5pm: Chantelle 1. She's Innocent 2. Songkran 3.
Day's Best: Multifaceted Double: Cavallini & Set To Win