Sandhu's wonder delivery, Kapil's catch, magical 1983
Memories of June 25 at Lord's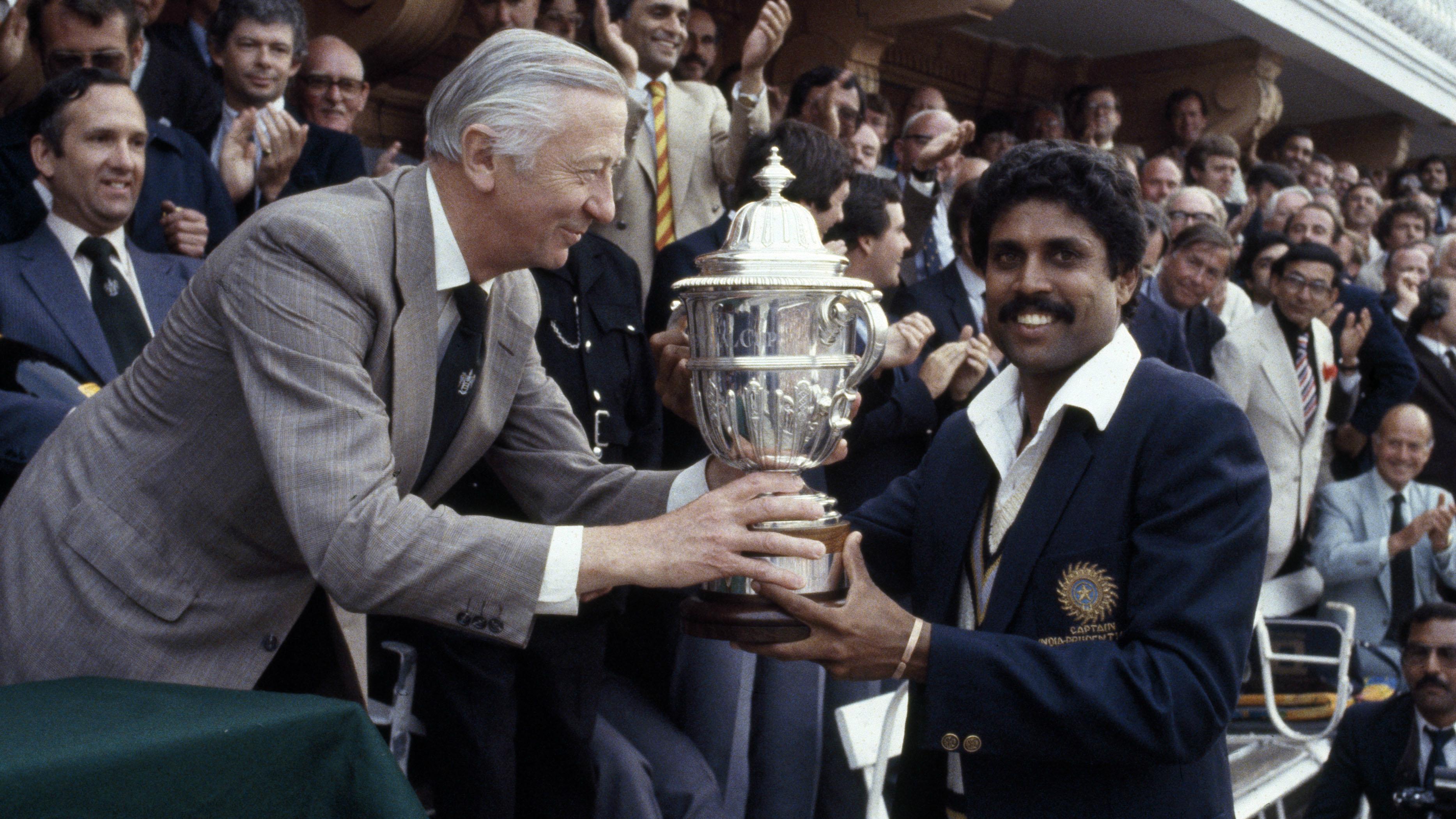 ---
---
It may sound a bit strange but only a handful of Indian cricketers managed to grab a memento after the Lord's final on June 25, 1983. The reason: Not many dared to as thousands invaded the ground after Mohinder Amarnath trapped Michael Holding leg before in the 52nd over.
"It was close to pandemonium. We just ran for our lives," recalled Syed Kirmani.
Man of the Match Amarnath snatched a bail while Sunil Gavaskar managed to keep the ball as it trickled down to him after hitting Holding. A couple of lucky ones like Balwinder Singh Sandhu laid their hands on a stump.
As Kapil Dev's men clinched the World Cup, it was then labelled as India's biggest cricketing moment after the 1971 series victories in West Indies and England under Ajit Wadekar.
Not many gave them a chance but their spirit and commitment was evident right through once they stunned world champions West Indies in their opening match at Old Trafford. But the turning point surely was the victory over Zimbabwe when Kapil's 175 not out rescued them from 17 for five.
Individual performances did matter though India put in a stellar team effort. None depicted it better than Amarnath with all-round performances in the semi-final against England and the final. He took the key wickets of Mike Gatting and David Gower and followed it up with 46 before being run out.
It was their performance in the final that dispelled all doubts and they won by 43 runs after making only 183. Clive Lloyd put India in on a wicket that seamed quite a bit with appreciable bounce. Krish Srikkanth displayed controlled aggression during his 38 off 57 balls. Amarnath contributed a composed 26.
"We always played positively... Never thought about who our opponents were or their strengths and weaknesses," Amarnath told The Telegraph on Wednesday.
"We got our players to perform at different stages and that helps you win matches in such big tournaments. More important, we clicked as a team at the right time," he remarked.
"We always believed anything is possible and that helped us through even after making 183 in the final. We played with an open mind and always thought we were in with a chance."
The drama unfolded in the second session when West Indies batted. Sandhu sent Gordon Greenidge's bails flying as the great opener shouldered arms. So overwhelmed was Sandhu that he forgot he had bowled an inswinger.
"We pounced on Ballu... Told him kya inswinger dala yaar," recollected Kirmani, who was named the best wicketkeeper. "But Ballu kept repeating, 'outswinger dala, inswing ho gaya'. Nevertheless it was the wicket that mattered most."
Viv Richards then strode to the crease and threatened to take the match away. He was going strong on 33 off 28 balls with seven boundaries. Madan Lal had been hammered for three boundaries in one over and Kapil was thinking of replacing him. But Madan insisted on continuing since he had dismissed Richards before. "One more over, please," Madan pleaded with Kapil.
The captain decided to go with Madan''s instinct and as Richards swung deep into the mid wicket region, Kapil covered some 20 yards to take the catch of the tournament. As Kapil started running from short mid wicket, Yashpal Sharma also went for it from another direction.
Sensing trouble, Madan yelled, "Yash, rukh, rukh! Don't go for the catch." But Yashpal hardly paid heed to it. Thankfully they didn't collide.
From 50 for 1, West Indies were reeling at 66 for 5, then 76 for 6. The tail wagged dangerously but Amarnath struck three quick blows with his gentle medium pace.
The impossible had been achieved and as Kirmani says the first World Cup victory is always "like your first love, affectionate and innocent".