Australia just weren't good enough: Ian Chappell
Australia's iconic no-nonsense former captain feels there's no in-between situation in cricket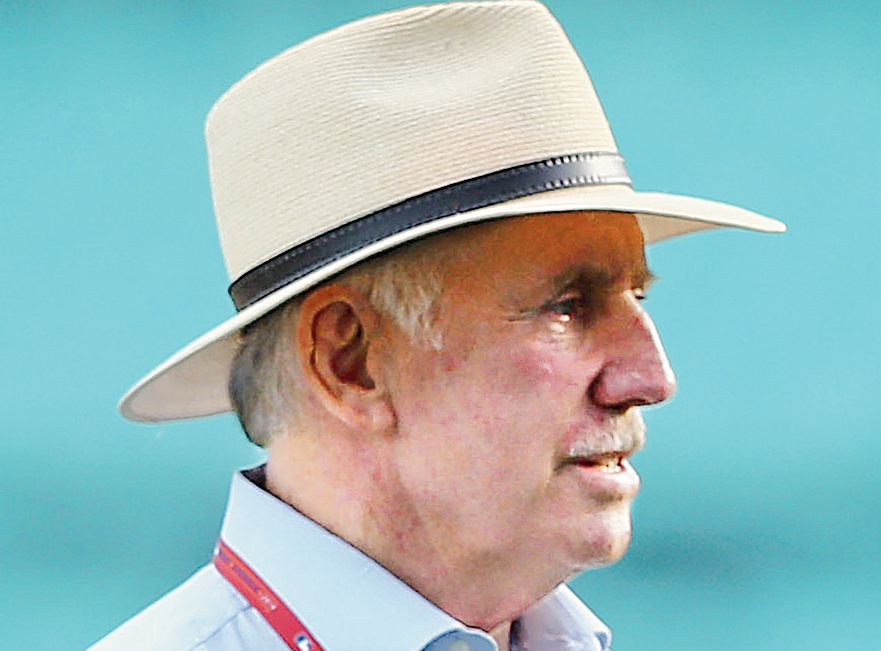 ---
|
Sydney
|
Published 07.01.19, 10:12 PM
---
Ian Michael Chappell, Australia's iconic no-nonsense former captain, may have been seething with rage, but the 75-year-old gave restrained answers during a brief interaction with The Telegraph on Monday.
It was, of course, evident that Ian is upset.
Excerpts...
Q Did Australia's lack of fight in much of the four-Test series infuriate you?
A No.
Q Why not?
A Because Australia just weren't good enough. Either you are good enough or you are not. There's no in-between situation.
Q Last April itself, you'd told me 'It would be India's best chance. (Virat) Kohli and his boys will have to grab it with both hands'...
A There you are.
Q Knowing that India would be formidable, would you have revoked the bans on Steve Smith and David Warner?
A No. A ban is a ban. They've been punished for 12 months, so let that get over (in March).
Q Who or what made the biggest difference in the series?
A One man: Cheteshwar Pujara.
[Pujara got adjudged the Player of the Series.]
Q Finally... Your take on Virat's captaincy?
A Kohli led very well. It got reflected in the result.