Rahul Johri sexual harassment case: Another twist in the CEO inquiry
Chairman Vinod Rai and Diana Edulji are the two Supreme Court-appointed Administrators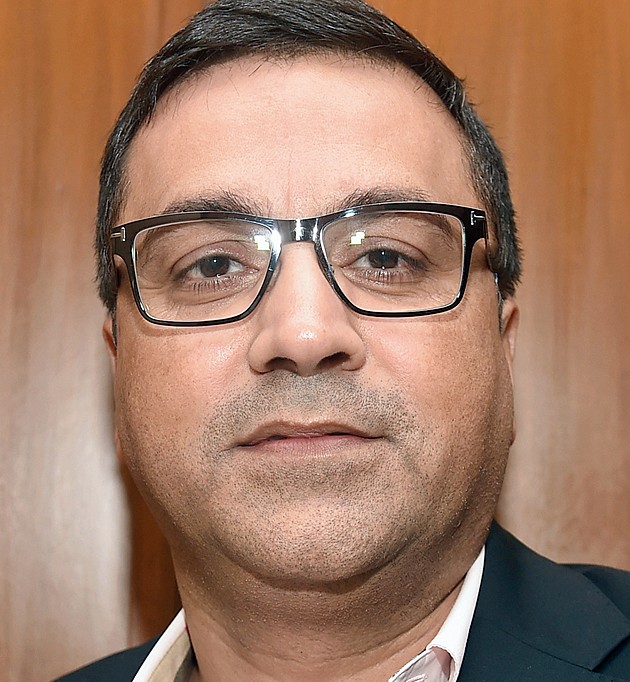 ---
|
Calcutta
|
Published 14.11.18, 10:26 PM
---
Till 11.45 pm on Wednesday, a day prior to the deadline for the independent panel probing allegations of sexual harassment against Rahul Johri to submit its report, quite a few who'd deposed hadn't received a copy of the transcript.
Only three of the six either contacted directly by The Telegraph or through well-placed contacts, had been emailed the transcript. Long-standing litigant Aditya Verma is among those still waiting.
Of the three who'd got the email on behalf of Justice (Retd) Rakesh Sharma, Barkha Singh and Veena Gowda, one had no "misgivings," the second made "corrections," while the third had "reservations" over the way a portion of the Qs and As had been phrased.
What's intriguing is why quite a few who'd deposed haven't been given the chance to correct the transcript before it officially becomes a part of the proceedings conducted by the panel.
The depositions began last Saturday and may have continued till some part of Wednesday. Nobody was able to confirm that, by the way.
Assuming the rest will get the transcript specific to their deposition on Thursday, it's inconceivable how the panel can meet the 15-day deadline for presenting its report to the Committee of Administrators.
Chairman Vinod Rai and Diana Edulji are the two Supreme Court-appointed Administrators.
One understands that Justice Sharma and his colleagues have been booked at the Trident's Nariman Point address only till Thursday. Extending their stay won't, of course, be an issue.
Is there a buzz?
Not so much in Mumbai, but certainly in New Delhi, where somebody with huge influence has directly/ indirectly thrown his weight behind Johri.
Johri, in any case, has the backing of Rai.
As for the buzz (and it's no more than that), it centres around Johri getting "exonerated."
If the cookie does crumble that way, more questions would have to be asked and Diana, who has differed with Rai on the Johri issue, will then be the one to closely watch.