Meet Suyash Lunawat, the young iOS app developer
The WWDC scholar's career has just started, with an app that he and his team built to help the deaf-blind communicate with the world and vice-versa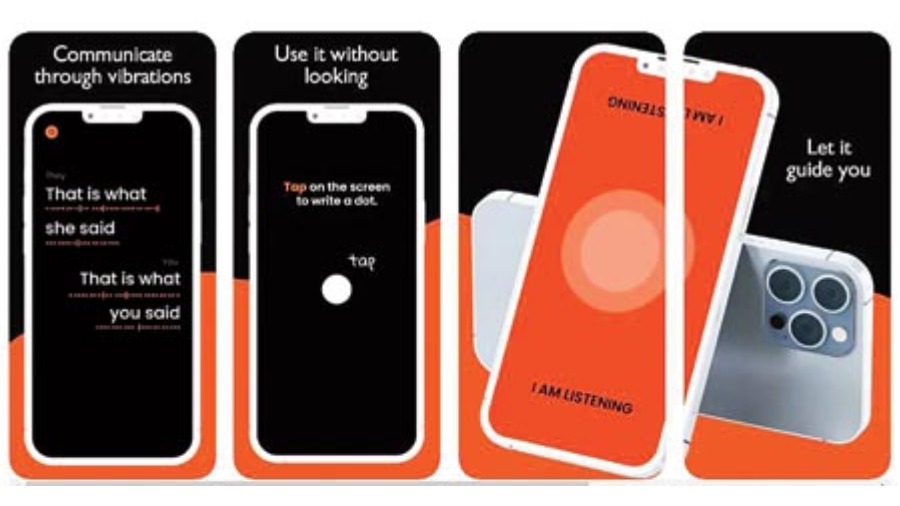 Suyash and his team just released Anne on the App Store
---
Published 23.06.22, 02:59 AM
|
---
Earlier in June, Apple CEO Tim Cook tweeted a few photographs of him interacting with student coders. One of them was Suyash Lunawat from Mumbai who has graduated in civil engineering. For the young developer it was a dream come true.
First, let's rewind. Every year Apple holds its WWDC conference for developers, which is, in a way, Christmas time for many developers. It was no exception this year as the event unfolded earlier this month. Associated with it is WWDC Scholarship/ Swift Student Challenge. It's a big deal for coders. Apple wants to give everyone an opportunity to come up with life-changing technology. Apple offers plenty of assistance to make coding dreams come true. In fact, there are 17 Apple Developer Academy around the world. The iOS app economy being a thriving one, there is enough opportunity for coders. It's about democratising technology for a better future. Lunawat wanted to take a unique route for the Swift Student Challenge where it's key to showcase one's coding skills within a limited period of time. "I remembered when I was first delighted, and if I could make the user of the playground feel the same delight. My Playground is a small tribute to my grandmother who loved playing cards with me. It is a human experience of a card trick delivered to you, just as if performed live by me. It also involves a heart-warming story of how I learned it with my grandmother. It made me and my family relive my childhood days," says Lunawat.
One of the important learning for him has been that it's not just about technology. "Technology alone is not enough. It has to be merged with humanity and liberal arts," he says.
As he spoke over a video call, his eyes were filled with curiosity and amazement because a year or so ago his career could have taken a very different path. "I have always been fascinated by the world of technology and the way of entering it is by learning to code. I always have at the back of my mind what Tim Cook has said about how important coding is, so much so that it is the most important second language anybody could learn," says Suyash, who equally believes in the words of Steve Jobs. "It is not about the exciting things that you can do with technology, but rather about the lives you can touch with what you do. Steve Jobs famously said, 'Technology alone is not enough, but when married with liberal arts and humanity it can yield results which can make our hearts sing.' No matter what exciting programming skill you have or are gaining, think about how to put it to use because you can make an impact and touch millions of lives with the skill, and that is achievable only by staying true to yourself and your values." After graduating in civil engineering, he was ready for the job world. "But to feed my passion I had to take a leap of faith. And it was a leap to the Apple Developer Academy in Naples. Reaching Italy hasn't been easy either, as we all know how the pandemic had disrupted education. Just eight months ago I started to learn coding using Swift and at the Academy we have something called Challenge Based Learning and we are always working on solving many challenges."
His career has just started and with an app that he and his team built to help the deaf-blind communicate with the world and vice-versa. It is called Anne and it's live on the App Store. Powered by gestures and haptics, Anne allows users to learn and use Morse to communicate with other people. The learning curve is very short, the app promises. Needless to say, the app doesn't collect any personal data from the user. The only access required is that to the microphone for the speech recognition process.