The write stuff
The email box is becoming the lifeline for writers and commentators, thanks to the rise of newsletters. And there's money to be made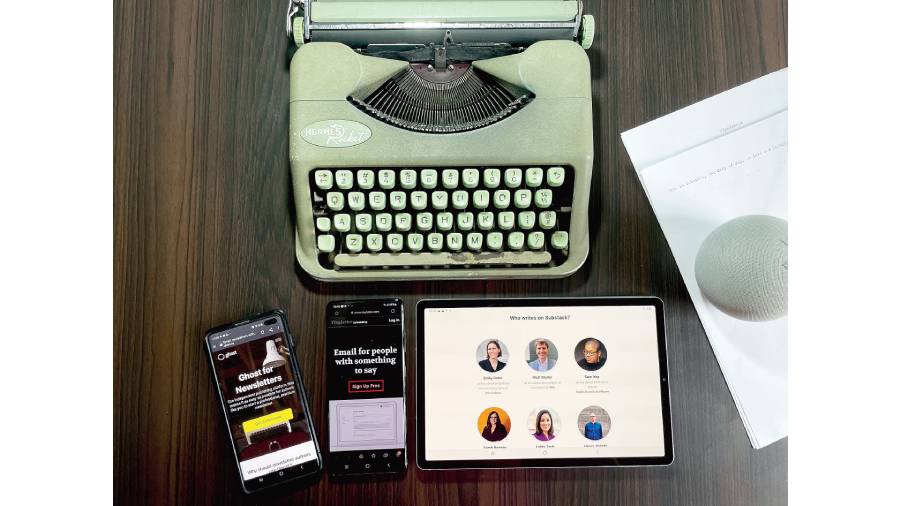 ---
---
A decade ago, blogs were commonplace. Wine connoisseurs to petrolheads, record collectors to wanderers…. Now, they have newsletters. If podcast is generating an interest in audio platforms, newsletters are taking people towards a new form of blogging, something that has had a phenomenal growth during the pandemic. Going by earnings, trends and the promise the medium holds, newsletters are here to stay.
Tech-onomics
To get you in the groove, here's a personal experience. Two decades ago I had a blog — an active one — that took a dive into everything around culture, science and technology. It soon amounted to physical stress because Internet is a mad place where the demand for news and comments is constant. Ultimately, it became unsustainable because fantastic pieces were being written around the globe but everybody wanted content without having to pay a dime. Further, there was the issue of plagiarism. Yet, there were moments when blogging seemed liberating. Finding a series of mood pieces about nomadic existence in Asia was fun. But nobody paid a dime.
In 2021, it's about being on Substack, Tinyletter, Ghost…. Writers big or small, for money or fun, are publishing their content from platforms that have made it easy to charge for newsletters. Reasons are in plenty as to why newsletters work. Some people choose to read, say, a music magazine for two or three of its writers. What if the same set of people get to read only those two writers — and they will write something new almost every other day — for a small amount of money every month?
With newsletters, writers have the direct support of the people who want to read them. These are writers who don't have to be bothered by volume or value of advertisements. It's direct subscription to a writer. If 20,000 people are paying to read a newsletter, it works out better instead of having to worry about overheads, clicks and so on.
Joining the prolific club
You must be wondering about the subjects that are being discussed here. There are newsletters for almost everything — witchcraft to Bob Dylan tours, tech privacy to sneakers. The Alipore Post is becoming a great stop for poetry, Daak is a "collection of unknown stories, artworks and ideas from women and men who have shaped the Indian subcontinent's cultural heritage", Platformer is a "daily guide to understanding social networks and their relationships with the world"… we can carry on and on.
Take the example of Platformer, which is Casey Newton's home. Newton is among the most respected names in the tech world who had a full-time career with The Verge. Now on his own, he delivers a better overview of the tech world than many websites. Keeping him company on Substack are former BuzzFeed culture writer Anne Helen Petersen (Culture Study offers an in-depth look at what's happening around us for $5 a month), Vox co-founder Matthew Yglesias (Slow Boring is a dive into American politics and public policy coming for $8 a month), rock critic Robert Christgau (And It Don't Stop is a mind-blowing collection of essays on music, television and science fiction, coming at $5 a month), one of the best food writers around Alison Roman (her A Newsletter is a mix of recipes and anecdotes come for $5 a month), Heather Cox Richardson (Letters from an American is "a chronicle of today's political landscape" that comes for $5 a month) and Emily Oster (Parent Data contains pregnancy and parenting data and can be accessed for no cost).
Among the most popular newsletter on the platform is The Dispatch (commentary on politics, policy and culture), which has Steve Hayes, the former editor-in-chief of The Weekly Standard, along with Jonah Goldberg, a former editor at National Review, and Toby Stock, a former executive at the American Enterprise Institute. Coming for $10 a month, it has, according to The New York Times, nearly 100,000 subscribers, almost 18,000 paid, and is close to bringing in $2 million in first-year revenue, most of it derived from Substack subscriptions.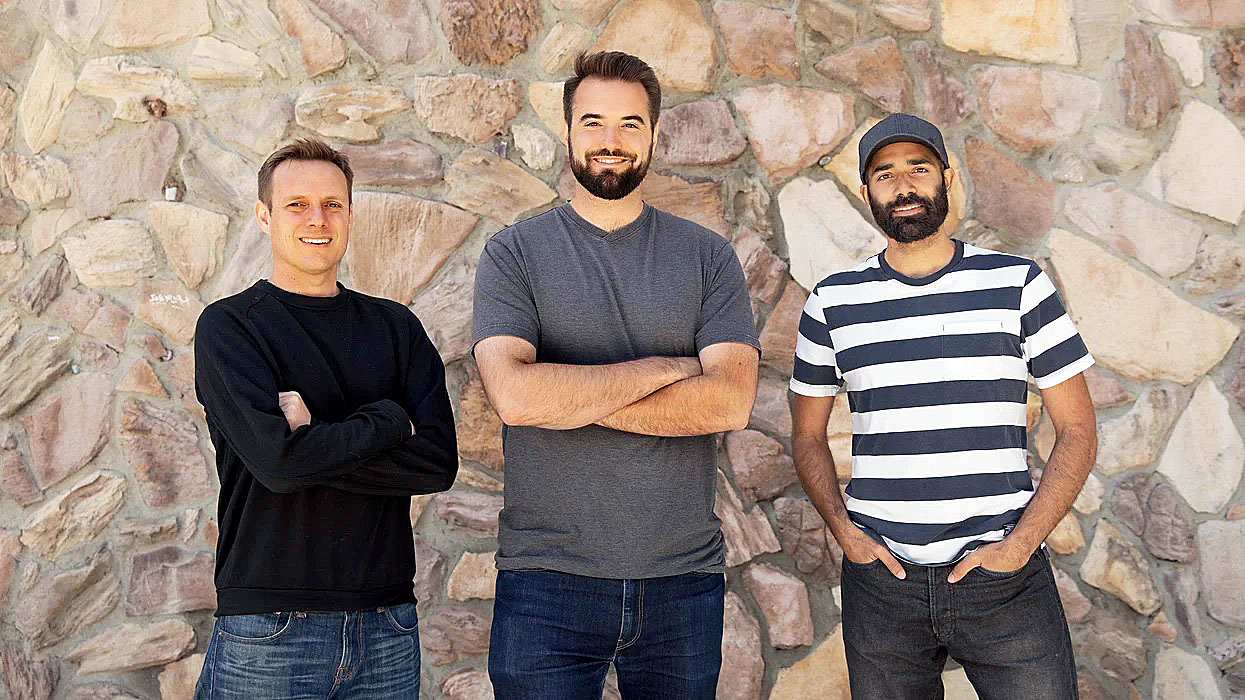 According to Substack co-founder Hamish McKenzie, writers could make $100,000 a year, charging $5 a month but attracting a few thousand people. But remember: "It's not easy — it takes time, dedication and care — but it's more doable than ever," he wrote in his own newsletter. Besides following the people you want to read and pay money to read them is the fact that the Internet has become a place for listicles and fake news while traditional media companies are trying hard to reach new audiences with meaningful content but without giving into advertiser demands.
There's competition
Taking newsletters forward are the open-source Ghost, TinyLetter and Lede. And big-tech company Facebook seems to be joining in the action. Earlier this year, The New York Times reported that Mark Zuckerberg's company is working on newsletter tools for journalists and writers, a move toward offering more services to independent writers as the social network jumps into the fast-growing newsletter space. The News Tab section on the service may well go beyond partnering with media organisations to court individual writers.
In January, Twitter acquired Revue, an email service that lets writers publish newsletters. A statement from the company reads: "Many established writers and publishers have built their brand on Twitter, amassing an audience that's hungry for the next article or perspective they tweet. Our goal is to make it easy for them to connect with their subscribers, while also helping readers better discover writers and their content."
Even though Facebook and Twitter are jumping in to get a piece of the action, newsletter platforms like Substack rely on the email rather than social media or search engines, which brings in a one-to-one relationship between writers and readers. The moderation process lies in the hands of the readers — if the subscriber doesn't like the content, they can always cut off the monthly subscription. Here, it's not about retweets or shares but about convincing people to pay because they trust the writer.
At a glance: Newsletters
What is it? Newsletters can contain articles, poems, political comments, analysis or even recipes delivered to your email but after you subscribe to it and usually there is a small (per-month/annual) charge involved.
The advantage: First, writers are directly in touch with their readers via email and second, there is no obligation for writers to stay on a platform; they can leave any time and take their subscribers with them.
Different from blogging: On blogs, often there are links to other blogs but that's usually not the case in newsletters. Also, to discover newsletters you have to depend on the (newsletter) platform you are using rather than Google search.
More power: Pushing out more articles and commentary pieces on political developments in markets like China or even India has become easier
Popular platforms: Substack, Ghost, TinyLetter, Lede and Patreon
Follow them to get started
The Alipore Post: Visit for poetry that's memorable
Daak: Unknown stories, artworks and ideas from women and men who have shaped the Indian subcontinent's cultural heritage
Platformer: Offers a great understanding of privacy issues and social networks
And It Don't Stop: Top-quality collection of essays on music, television and science fiction
A Newsletter: Tried-and-test recipes plus anecdotes
Parent Data: Contains pregnancy and parenting data