Type speed: all thumbs
The millennials, notable for being versatile, flexible and purpose-driven, make up the largest sector of working people today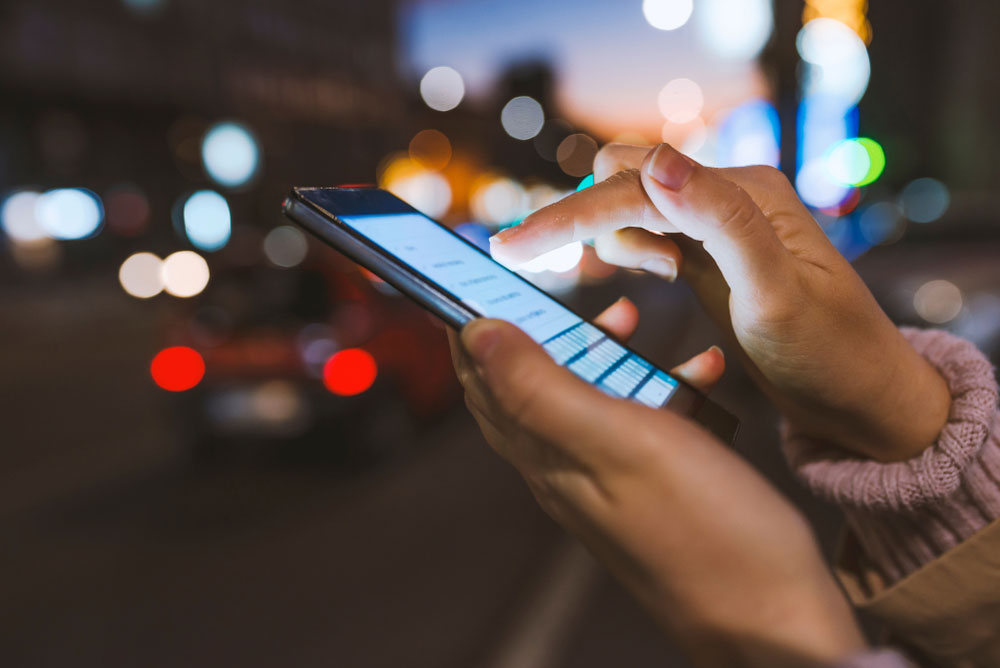 ---
|
Calcutta
|
Published 03.11.19, 06:01 PM
---
The typing speed of every generation since the Baby Boomers, that is people born between 1945 and 1964, has been steadily increasing. Gen X, people born between 1965 and 1980, take up the middle position while the millennial, born between 1981 and 1997, comes next. But the clear winners of speed typing are the younger generation who are now between 10 and 19 years of age.
The millennials, notable for being versatile, flexible and purpose-driven, make up the largest sector of working people today. However, they are losing out to the younger generation who learn to use the touch screen almost before they can talk and are more adept at the newest technological innovations.
These were the findings of a study carried out by Aalto University (Finland), University of Cambridge (UK) and ETH Zurich (Switzerland). It involved volunteers belonging to all age groups from 160 countries. On the touch screen, at least one person was able to reach the remarkable speed of 85 words per minute (wpm) though the average was 38 wpm, just 25 per cent less than that achieved on a physical keyboard.
Even though the researchers concluded that the remarkable achievement of the younger generation is due to spending as much as six hours a day on their mobile devices, and the newest innovations such as auto-correct and predictive texts, there seems to be room for contradiction with a lot of people saying that auto-correct and predictive texts actually hinder them from typing faster. It is true that correcting auto-correct takes up more time as does looking at predictive text suggestions. It also knocks down the train of thought. I have had a similar experience when I had to change auto-correct four times in a single text message.
The millennial may have used the touch keypad on smartphones longer, but they are a little behind coping with the newest innovations whereas the younger generation was almost born to it. The study also revealed that even though the younger generation type much faster, they text less than the millennial. This could be because the millennial uses Facebook and WhatsApp, which require typing, while the younger generation uses TikTok or Snapchat, which is image-driven. They also use voice messaging a lot.
Gen X can learn a few tricks of the trade from the millennial. One of them is holding the phone with both hands and typing with both thumbs. Older people use one hand to hold their phone and another to type with. You can switch on glide typing, where you can slide your finger along the keyboard without lifting it up from the screen. Though how you can manage that while holding your phone with both hands and using your thumbs remains to be seen. Turning on auto-correct, for all it is worth, is better than using predictive texts, experts say.
You can customise your phone, both Android or iOS, from Settings, to suit your typing style. On iOS, if you have upgraded to iOS 13, you will get a whole new experience altogether with Quick Path and there is no need for customisation. You can set up macros just like the macros on your desktop or laptop and open up whole phrases and sentences with just a few well-chosen letters. You can also make your own shortcuts of the phrases that you use often.
If you prefer to use all 10 fingers while typing, you could use a Bluetooth keyboard and type comfortably. Amazon is marketing a travel-size Bluetooth keyboard that can be folded to wallet-size, which you can easily carry around with you. If your fingers are too stubby for a mini keyboard, use voice typing. You just have to tap the microphone icon on the keyboard to activate voice typing.
Both Android and iOS support third-party keyboards. SwiftKey (Android, iOS) has long been one of the best alternative keyboards. Fleksy (Android, iOS), too, is a fun keyboard. Thumbly for iOS redesigns the entire keyboard so you can operate it more easily with just your thumb. And if you really want to speed up your typing, have a fight with your girlfriend or boyfriend. Research shows that when your emotions and stress levels are high you can type really fast!