Virtual and video game concerts find a spot at the upcoming MTV Video Music Awards
It's easy to consider metaverse concerts as a fad but that hasn't stopped more than 12.3 million concurrent players attend Travis Scott's Astronomical tour in Fortnite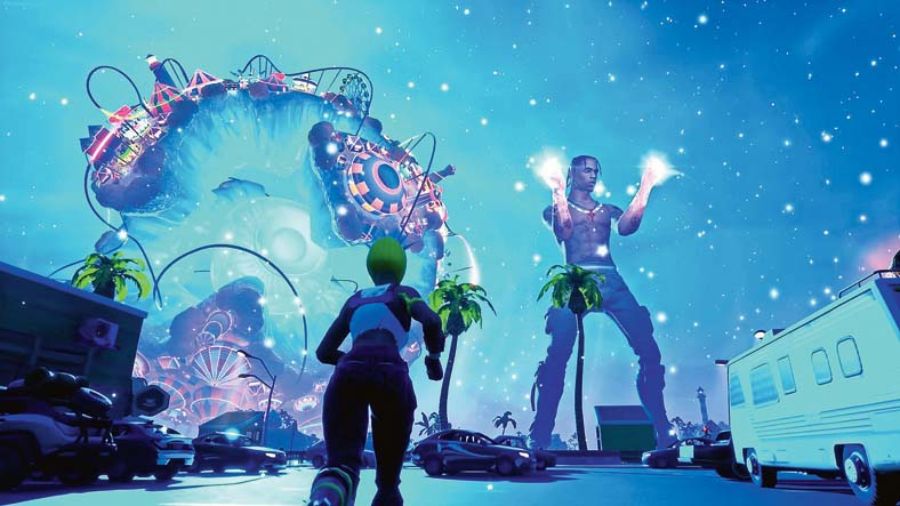 ---
Published 04.08.22, 03:59 AM
|
---
Metaverse concerts should be celebrated, feel the people behind MTV Video Music Awards. The popular award competition's next edition — scheduled for August 28 — will find Ariana Grande, Blackpink, BTS, Charli XCX, Justin Bieber and Twenty One Pilots or musicians who have done virtual concerts in the past year, compete for the best metaverse performance award.
Of course, metaverse is far from reality but Meta man Mark Zuckerberg believes that the concept will change the way we interact. It's organisation like MTV that are helping put the 'm' in metaverse by keeping it in conversation.
It's easy to consider metaverse concerts as a fad but that hasn't stopped more than 12.3 million concurrent players attend Travis Scott's Astronomical tour in Fortnite while the YouTube recording of the concert has fetched over 190m views.
BTS too has boarded the tech bandwagon but using another gaming platform, Minecraft, to stage their show in which the South Korean boys appeared as Lego-like characters. Ed Sheeran has performed on Pokemon Go last year, while Radiohead used the metaverse to create a digital museum.
It's not that metaverse concerts are always live; some artistes use mixes of recorded tracks and use the occasion to allow fans to interact with the performance, making it something more than a CGI blockbuster.
Metaverse as a concept remains vague, with people still looking for a definition. Some technologists even envision the tech as being a prologue to a future where real-life and virtual experiences will integrate. Make no mistake, real concerts will never disappear but there will be those "other" things to make fans interact.
The appeal of virtual concerts is not lost on its organisers because they make it a great opportunity to sell merchandising in the form of in-game items such as character skins, emotes and more. Epic Games CEO Tim Sweeney is heavily investing in the metaverse and has said that it is Internet's great salvation from users being bombarded with ads.