Jack Dorsey: fighting against all odds
A timeline since March 2006 when he made the first public tweet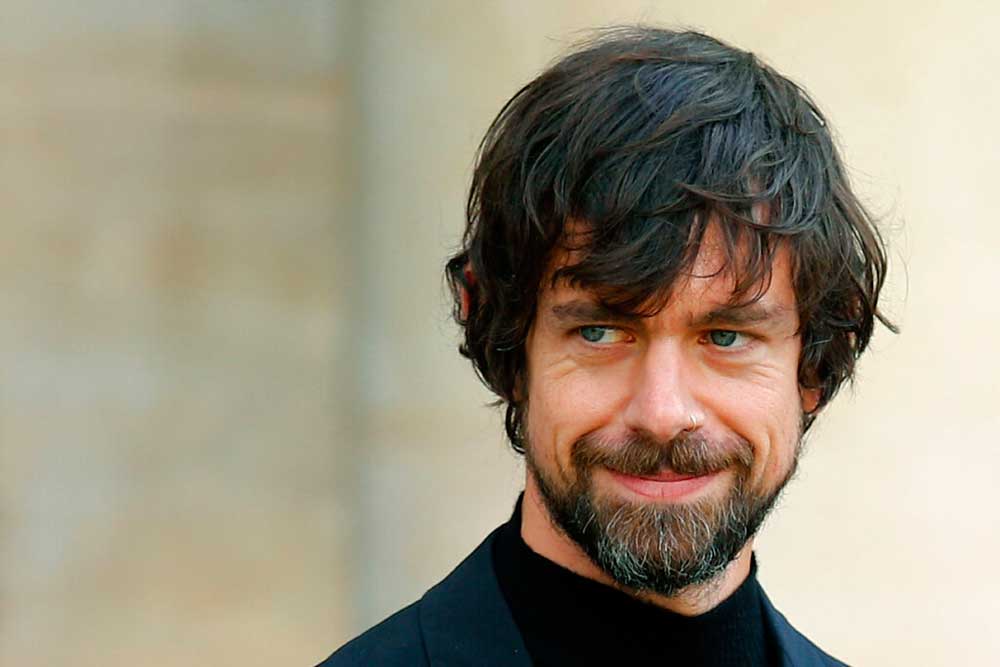 Jack Dorsey
(AP file photo)
---
Published 09.03.20, 11:53 AM
|
---
1999: Jack Dorsey moves to California.
2000: The sketch of Twttr appears at a time when he was inspired by LiveJournal. On Flickr, Dorsey wrote: "On May 31st, 2000, I signed up with a new service called LiveJournal. I was user 4,136 which entitled me a permanent account and street cred in some alternate geeky universe, which I have not yet visited…. One night in July of that year I had an idea to make a more 'live' LiveJournal. Real-time, up-to-date, from the road. Akin to updating your AIM status from wherever you are, and sharing it."
2005: In his quest to return to programming, Dorsey lands a coding gig on Craigslist. That same year he meets tech entrepreneur Evan Williams (also co-founder of Twitter). He applies to Williams' podcasting start-up Odeo (of which the co-founder is Noah Glass; he is also co-founder of Twitter).
2006: It was almost time for Twitter to take off. One night in February 2006, around 2am, Dorsey sat in Noah Glass's parked car. Their conversation was about Odeo. Glass has recalled Dorsey saying, "I'm going to quit tech and become a fashion designer." When Glass tried to find out what else he was interested in, Dorsey mentioned a website on which people could use to share their current status, like the music they were listening to or where they were.
March 21, 2006: Dorsey sends out the first public tweet. "just setting up my twttr." A few minutes later, he added, "inviting coworkers".
July 15, 2006: Twttr launches to the public and is renamed later that year to Twitter.
2007: He becomes the CEO of Twitter for the first time.
2008: Evan Williams succeeds Dorsey as chief executive. According to Nick Bilton's Hatching Twitter, Dorsey was spending more time attending yoga and fashion classes. This made Evan Williams reportedly say: "You can either be a dressmaker or the CEO of Twitter. But you can't be both." Dorsey was out. But little did people know that Williams himself would leave a couple of years later.
2009: Dorsey was out of Twitter but he was not out of ideas. He establishes Square. According to The Verge, he got the idea for a mobile-payment company when his friend from St Louis, Jim McKelvey, was unable to sell his glass faucets for $2,000 because he has no way to accept credit cards. The two of them go in on the idea of a company that would develop a mobile credit card reader, calling it Square after the phrase "squaring up" and in reference to the small, square-shaped readers that plugged into the headphone jacks of smartphones.
2011: The man returns as executive chairman while remaining CEO at Square. He successfully divides time between Twitter and Square. That same year Barack Obama becomes first US president to host a Twitter Town Hall.
2013: Twitter officially announces the launch of Vine, a "new way to share videos". The six-second video sharing app was ahead of its time.
2015: Twitter announces acquisition of Periscope, a live-video streaming app. That same year in July, Dick Costolo resigns as CEO and Dorsey is appointed interim CEO. In October, he becomes the permanent CEO.
2016: Vine announces discontinuation of the mobile app.
2017: Twitter begins testing 280-character tweets, doubling the previous character limit to help users be more expressive. "Our research shows us that the character limit is a major cause of frustration for people tweeting in English. When people don't have to cram their thoughts into 140 characters and actually have some to spare, we see more people Tweeting — which is awesome!" the company said in a blog post.
2019: Jack Dorsey takes a tough stand on political ads by banning it. He said political ads, including manipulated videos and the viral spread of misleading information, presented challenges to civic discourse.
2020: According to The New York Times, Elliott Management, one of Wall Street's most powerful activist hedge funds has taken a stake in Twitter and intends to shake up the social network — including by potentially calling for the replacement of its founder as chief executive. Elon Musk has lent support to the CEO with the tweet: "Just want say that I support @Jack as Twitter CEO. He has a good…." The tweet ends with a heart emoji.