Transfer Spotify playlists to Apple Music with SongShift
There are two versions of the app — free and paid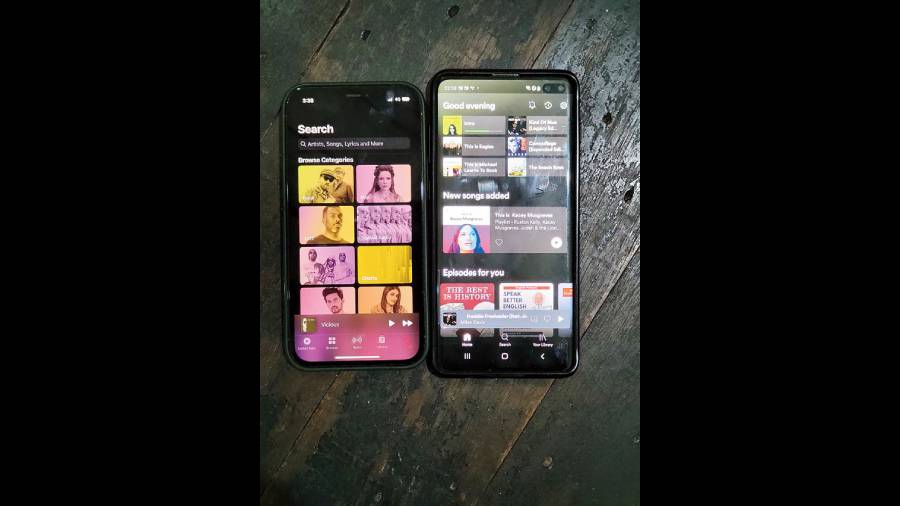 With the app SongShift, you can easily move your Spotify playlists to Apple Music (left) within a few minutes.
---
Published 21.09.21, 05:06 AM
|
---
A few months ago, Apple Music added lossless and spatial audio, which have long been a demand of audiophiles. Lossless audio offers crisp sound while spatial audio is an experience where sound seems to come from all directions — horizontal and vertical. Music streaming has finally become immersive.
There are Spotify users who want to switch over to experience the new features and at the same time get away from the music-streaming-meets-podcast UI. What's stopping them? Perhaps the playlists they have created over a long time. Everyone has a slew of playlists for different occasions — gym to party.
Once a person decides to leave Spotify, it's necessary to move every song and playlist over to the new service. Let an app do that for you. Called SongShift (on iOS), it's an extremely simple app. Download and connect both your Spotify and Apple Music accounts to it. Next, select what kind of media you want to move, like playlists, songs or albums. Then continue to the transfer section, it's just takes minutes to make the shift.
There are two versions of the app — free and paid. With the latter, transfer speeds are higher and after the initial transfer, it may take a few extra minutes for the songs to be synced to an iPhone or iPad. But remember only user-created playlists can be shifted to Apple Music.
Besides SongShift, you can also try Soundiiz, which offers an in-browser experience if you don't want to download an app.