TikTok is rewriting the art of storytelling and teaching life skills on social media
Like Facebook and Instagram before it, TikTok is the new sweetheart of the digital world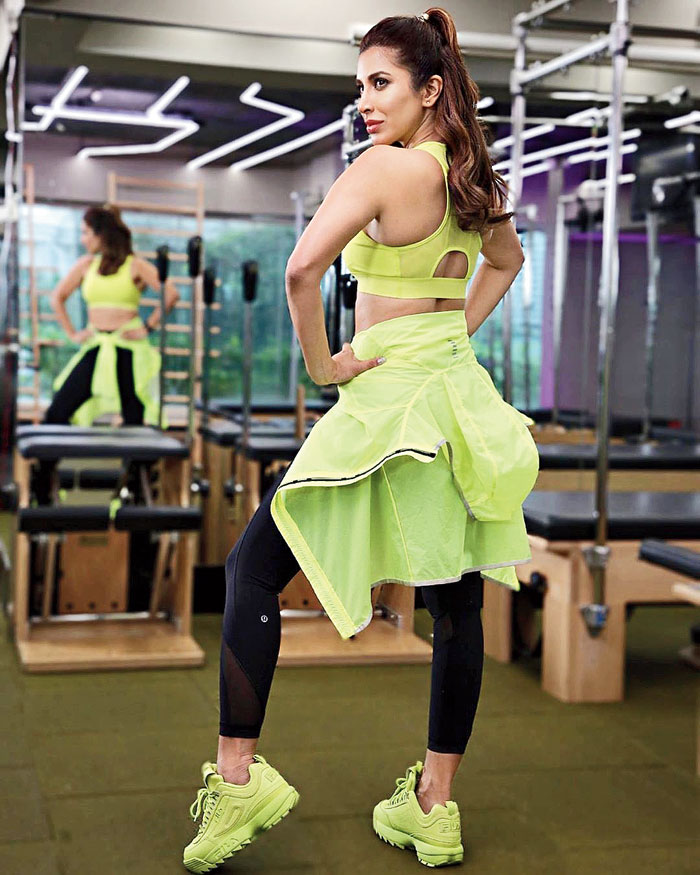 Compared to other social media platforms, the reach of TikTok is unbelievable: Sophie Choudry
Pictures: TikTok
---
Published 19.10.19, 02:47 PM
|
---
It has been quite a year for Geet, who has two accounts on TikTok with a combined following of over seven million fans on the platform.
"Before I started using TikTok, my initial perception of the platform was pretty regular — it is an app for entertainment, lip-syncing and maybe some funny, crazy videos. The best thing: I was so captivated by this that I actually started using the platform to post comedy videos that I made with my 87-year-old grandmother. It was about spending some quality time with her and hopefully make her famous," said Geet, who grew up in the US and now runs a small NGO in the Delhi NCR region, when t2oS met her in Delhi this week. The motivational speaker and educational content creator is herself an inspiration — she lost her mobility at the age of 10 but has continued to be motivated.
Like Facebook and Instagram before it, TikTok is the new sweetheart of the digital world, attracting the attention of brands and marketing teams eager to stay relevant and appeal to younger audiences. If a millennial is spending 30-45 minutes a day on TikTok, it means that he or she is spending that much time less on another social media, which, in all likelihood, is Facebook and Instagram. Let's get a misconception out of the way — TikTok is nothing like Facebook, or vice versa. Storytelling is at the core of the ByteDance app while the Mark Zuckerberg creation is about staying connected with friends (and family members) and voicing opinions.
In a class by itself
After purchasing Musical.ly in 2017, TikTok was, at first, seen as an anarchic whirr of videos involving users lip-syncing and dancing to popular songs. Frivolous was how many 30-plus-year-olds — the Facebook generation — labelled it. The months that followed turned it into catnip among pre-teens the world over. And it was only a matter of time before the app evolved, which happened earlier this year when the #EduTok vertical boomed. To date, over 10 million pieces of content have been created using the #EduTok hashtag, which have collected over 48 billion views while being shared 1.8 billion times on TikTok… yes, billion.
The success, in turn, gave way to the launch of the #EduTok programme. The ByteDance company product now has a collaboration with leading social enterprises — Josh Talks and The/Nudge Foundation — to launch a mentorship programme aimed at supporting first-time Internet users to gain knowledge by giving them access to educational content created by TikTok creators and educational organisations. While Josh Talks will organise 25 #EduTok workshops, The/Nudge Foundation will tailor-make content. "The workshops will be around soft skills, identity building, job preparation, workplace etiquette and career planning," said Nitin Saluja, director (public policy), TikTok India.
Education obviously means a lot more than teaching English or science. The most popular categories in #EduTok are tech, motivation, language, life tips and career.
"I started using TikTok four-five months ago and have over three million followers who are mainly from rural areas and the idea behind the videos is to separate myths and facts around health issues. Even now, when people in rural areas get hurt they apply a paste made from soil and leaves. It doesn't work and spreads infection. In small towns health facility is an issue," said Dr Animesh, who is one of the well-known #EduTok creators.
What he does is present health-related knowledge in easy-to-digest capsules. No, he doesn't talk about brain surgery or offers diagnosis; it's about how to stay healthy and ways to improve one's immunity and much more… in Hindi. The doctor, who runs his medical centres in Delhi, Varanasi and Ballia, has over 2.8 million fans on TikTok.
Even actress-singer Sophie Choudry hasn't been able to stay away from the medium. She recently announced the launch of the health chat show Work It Up, a VOOT creation and is also on TikTok. "We put out clips to tell people about fitness. It's about bursting fitness myths and at the same time how to do planks and so on. Compared to other social media platforms, the reach of TikTok is unbelievable. There are sceptics who wonder if there are takers for such content. When I got on #EduTok I was impressed by what people are talking about. All it takes is 15 or 30 seconds and the response has been fantastic. People don't have the patience to sit through long videos. This works," said Sophie, whose educational background is far removed from the area she is working in. The 37-year-old went to London School of Economics and got a degree in politics. "Yes, my background is different. But fitness is something I am passionate about. Through TikTok I want to inspire people. Fitness is a lifestyle," she said.
Zuck's headache
People like Geet, Dr Animesh or Awal TsMadaan (who left his MNC job to teach English) cannot be ignored. As the platform evolves, we are coming across a generation of self-made celebrities. Opera singers are there. DJs are there. Motivators are there. And so are Washington Post and the likes. Anybody who has been able to harness the power of a smartphone's front-camera can be on TikTok. And it has fetched the app 200 million users in India and 500 million globally (The Times, London puts the figure at 700 million), even after hitting a few speed breakers. Mark Zuckerberg is taking the app seriously.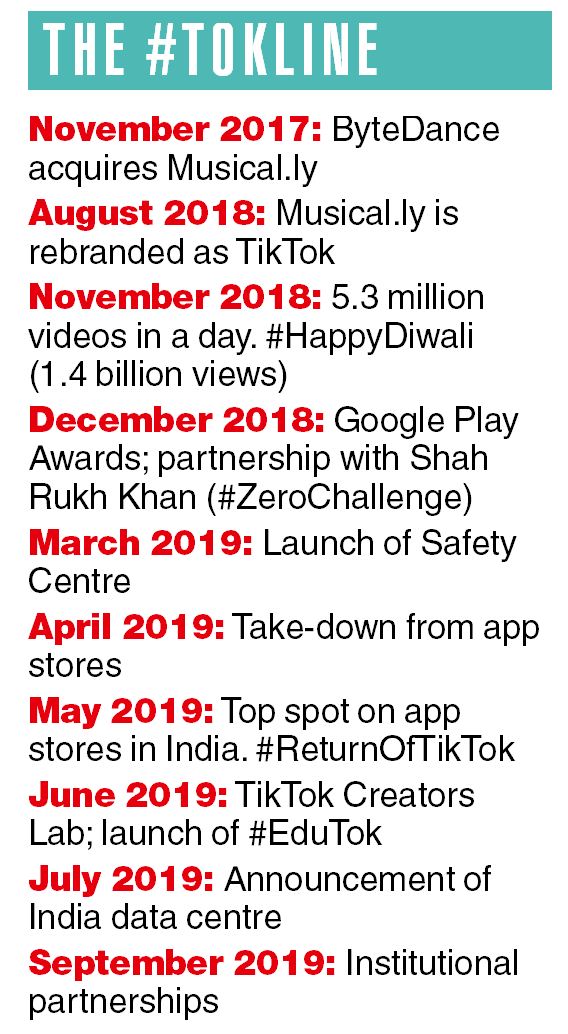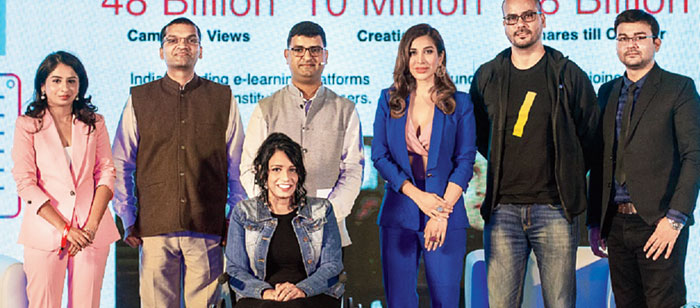 Last year, Facebook released the app Lasso, which is nearly identical to TikTok. And FB's Instagram is reportedly working on a new feature called Clips (discovered by reverse app engineer Jane Manchum Wong) that copies TikTok's video-creation capabilities.
The Beijing-HQed company has also opened an office in Silicon Valley. According to CNBC, it recently moved into an office space in Mountain View that was previously occupied by Facebook's WhatsApp messaging app team. The new location is just miles from the Menlo Park headquarters of Facebook. The report also says that the company has hired people from Facebook, Snap and YouTube.
Soft skills, life skills
Looking at the way TikTok is evolving there is little that can stop the app. All one needs is a smartphone with a decent camera, something almost all devices in the market offer. Once downloaded, all the tools needed to give a video a "studio feel" is there within the app itself.
"What TikTok stands for is to empower users, to create and share meaningful content using the mobile on the go. The in-app tools and features are easy to use and are compelling. You can create high-quality content without having access to a studio or high-end devices. The most important aspect of TikTok is the community. The platform is agnostic to your nationality, education or language skills. You can embrace the platform and easily be a creator," said Sachin Sharma, director (sales and partnerships), TikTok India.
"Our journey has had many ups and a few downs. We came back to create a healthy environment. There is a large misconception that we are about entertainment… that is just the way it started. Today, more than 60 per cent of the content is diversified — tech, sports, motivational and so on. Most importantly, educational. In May 2019 we realised that there were more than half a million education-related content posts. The content creators were getting great traction and had lots of comments. This is when we started #EduTok. In the last five months the response has been amazing and this is when we thought of creating sub-categories and themes," he added.
Helping the platform will be the likes of Josh Talks. Its co-founder and director Surpiya Paul said: "Instead of 5,000 people, we now reach out to, say, 30m people a month. People coming from smaller towns want to learn soft skills and life skills, vocational training and find ways to land a job. This can happen only through digital platforms. TikTok is big on vernacular content, which is really important to reach out to people."
Like smartphone manufacturers, it's the engagement of Tier II and III towns that matter. "There is a gap between what users should be learning and what they are getting at school or home in these towns. Most of these places have not changed in the last 30-40 years. They are not using digital content. It will be easier to reach out to them quicker through TikTok than had we done the same on our own," said Saurabh Adeeb, head of programmes and initiatives, The/Nudge Foundation.
Questioning the eminence of individual connections and friend networks, TikTok is changing the social media game by teaching the art of offering entertainment and educative videos in micro doses through an endless scroll.