TikTok is out. Bethesda confirmed
Microsoft now has more muscle in the gaming world and among the youth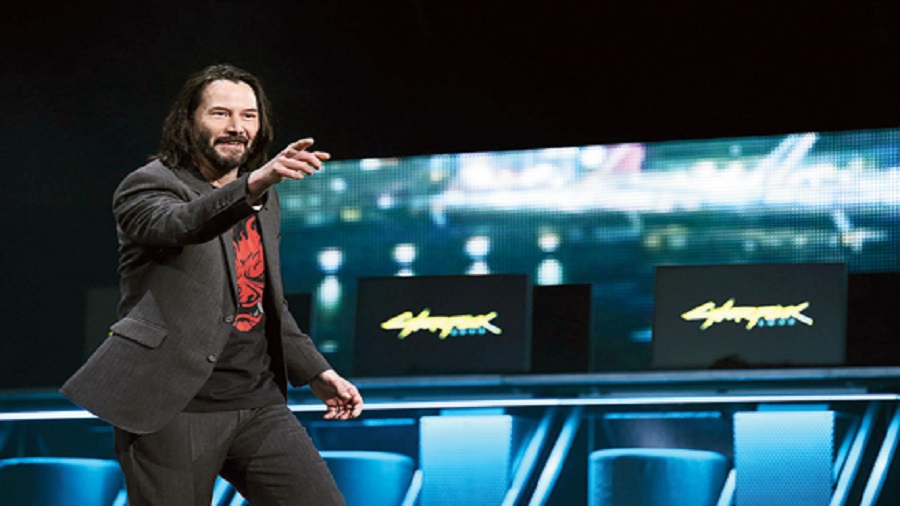 ---
---
Microsoft's next Xbox is around the corner and so is its rival Sony's PlayStation 5. But the US company's announcement to acquire Bethesda Softworks is a big spanner in the work for Sony.
The deal has the Redmond HQ-ed company announcing $7.5 billion to acquire ZeniMax Media, Bethesda's parent company. It's a far bigger amount than what Microsoft had paid to acquire the owner of Minecraft in 2014. Bethesda, of course, is worth in gold, which has given top franchises such as Fallout, Doom, Quake and Elder Scrolls.

What does it mean for Sony?
Sony PlayStation 5 has a November launch date and it is in the same month Microsoft will release the new Xbox devices. Recently, Bethesda had been working closely with Sony and on two titles — Deathloop and Ghostwire:Tokyo, were meant to debut first on the PlayStation first. According to Bloomberg, Microsoft will keep commitments that Bethesda has already made. Xbox chief Phil Spencer has said in an interview that future games, like Starfield, will be available for Xbox, PC and Microsoft's Game Pass video-game service. "We'll take other consoles on a case-by-case basis," Spencer said.

What does it mean for Microsoft?
The deal will obviously bring a lot of cheer to the Microsoft camp. There has been a delay to Halo Infinite, one of the most-anticipated Xbox exclusives but with the deal, gamers will be able to choose more wisely while buying the next console.
Gamers have been critical of Xbox consoles for long because it showcased fewer big-budget high-quality games that Sony promotes. The tide began changing last year when Microsoft ended up owning 15 studios to Sony's 14. With the new announcement, Microsoft will have 23 game studios, which will give them more muscle in the gaming world.
Microsoft, which is known for productivity offerings, classy hardware and, of course, a robust operating system has never enjoyed a sway among the youth. Earlier, this year it tried to do something youngsters are interested in but because of political reasons the deal never happened. Losing out on the TikTok deal may come as a blessing in disguise as the company has ended up spending on a more lucrative sector.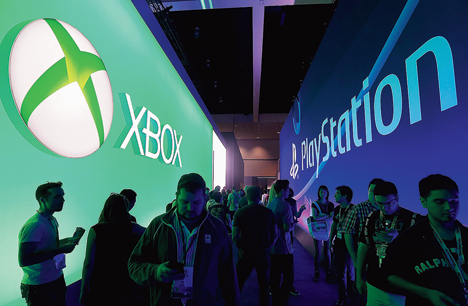 During the pandemic, the video game industry is showing its might. About 2.7 billion people are projected to play a game this year, according to the gaming market researcher Newzoo, and gamers worldwide are expected to spend nearly $160 billion in 2020. It's indeed big money.

What does it mean for gamers?
The other big aspect is the Xbox Game Pass, which is a subscription-based game service. With addition of future Bethesda games to the service, one knows where to head to in the future.
Microsoft CEO Satya Nadella has said in an interview: "Gaming has been there at the foundation of this company, next to (programming) languages perhaps and maybe operating systems, but the point is, going forward this interactive media has got much more reach."
With two big consoles arriving next month, most prospective buyers will think about the long-term ramification of the deal.
Xbox chief Spencer has said in a blog that the move is part of a plan "to deliver the most performant, immersive and compatible next-generation gaming experiences, and the freedom to play blockbuster games with your friends, anytime, anywhere".
A gaming rig is costly and once you buy it, it will be there for the next four-five years. Take a closer look at the gaming titles that will be available in the long run and choose wisely.
At a glance
Soon after Satya Nadella took over as Microsoft CEO in 2014, the company bought videogame developer Mojang AB, owner of Minecraft, for $2.5 billion.
Microsoft acquired GitHub, a popular code-repository service used by many developers and large companies, for $7.5 billion in 2018
The company's biggest acquisition came in 2016, when it acquired professional networking site LinkedIn for $26 billion.