The project New Realities highlights the power of technology
Even when the world has paused, women change makers are on a mission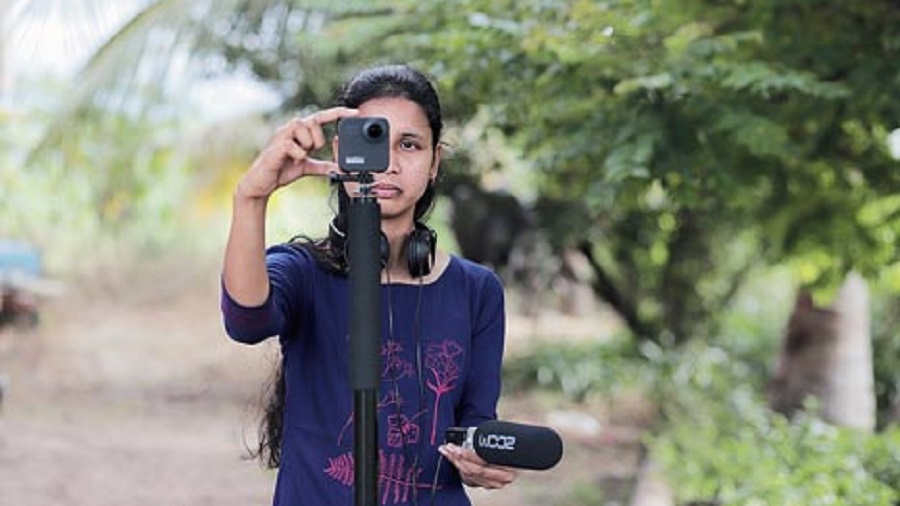 ---
---
What's the future of 360-degree filmmaking? With regular TV you have flat screens and we are just observers to a scene. Using 360-degree filmmaking, one can walk through the window and get a feel of the environment, besides having a presence in the scene.
Lenovo has worked on a project — during the global pandemic — that involves short films to capture the worlds of young women change makers around the world — India to Japan, Germany to the USA. New Realities, the project from Lenovo's Intelligent Devices Group, has 10 films, each shot in 360-degree virtual reality and each of them capture voices from diverse communities, advocating change. Besides the films, Lenovo in partnership with GirlUp, is funding $100,000 in grants for these young women to pursue fields of study that align with their goals.
Visit newrealities2020.com to appreciate these short films
Bridging the digital divide
Ashwini Doddalingappanavar is from a village in Karnataka. The 12 members in her family are all farmers and she has been brought up to believe that marriage is the most important aspect of her life. At the age of 15 her parents spoke about marriage but on her request the discussion was postponed for two years. The topic came up again. This time she decided to find her path. Leaving her family and her small world behind, she visited Deshpande Foundation to educate herself.
"I knew if I didn't succeed I would be used as an example for other girls in the village," she says. On getting her first salary (from her job at Meghsala Trust) she bought a smartphone and returned to her village where she teaches everyone — even her teachers — to use technology.
Making Ashwini's journey special is the fact she had to shoot her 360-degree film (with help from a remote team) as the film crew couldn't reach her village because of the pandemic. "I was scared to operate the camera and then upload the film," she says. "Sometimes family and society go against you, when you do something different. But eventually they come around."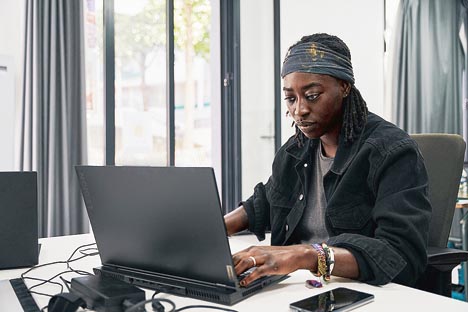 Building communities
Khady Dieng is a second-generation immigrant from Senegal and has dedicated her life to promoting digital inclusion for people who are disadvantaged. Her father left Senegal in the early 1970s and moved to France. Her work sees her engage with young and old, using technology to educate, build communities and create opportunities for those in an underserved area. "At times I feel hopeless but when I see people trust me, I find confidence to carry on and feel like doing more for them."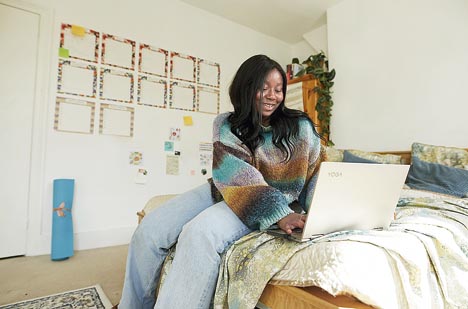 Fighting for the environment
Daze Aghaji was born and raised in a one-bedroom flat in north London. She had to leave behind a violent father and move to rural Lincolnshire and there was no looking back. The 20-year-old, who is studying history and politics at Goldsmiths University in south London, is also an Extinction Rebellion activist, a protest group that uses non-violent civil disobedience to campaign on environmental issues. She wants to show youngsters that they can stand up and bring about a change. Her film asks questions like what it is to be a young person fighting for climate change?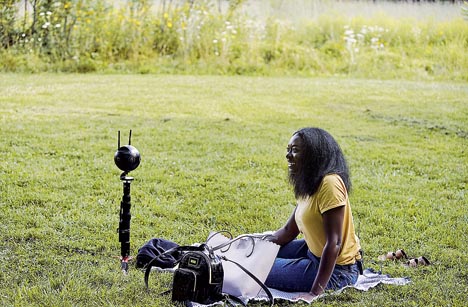 Hope floats
Kemi's Dauda, from the US, became interested in apps in her junior year. Her own education was characterised by rotting school ceilings, ripped books, and the total absence of teachers in some classrooms, so she turned to technology to educate herself. She launched her non-profit, Bringing Hope Back Home, last year. Her work involves helping young people to look at their future differently by using technology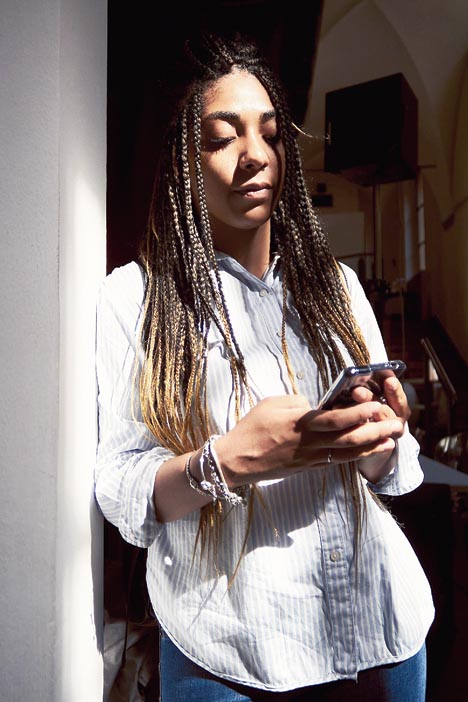 Unity through diversity
Aisha Coulibaly, who is from Italy, learned at an early age about the challenges of immigration and grew up surrounded by different languages, religions, traditions and customs. In 2017, she founded MyGrants, an app that connects new immigrants with job opportunities and acts as a social network by mapping their talents, skills, interests, background, and potential. "My dad was a cultural translator and mediator. He spoke 12 languages but not Italian. He often told me to translate. My father died when I was 15 years old. This is when I started working. We decided to create a simple app," says Aisha.
The other films
Noi Tatsuzaki (Japan): Noi is a rising star in the field of technology, developing products such as face shields to tackle the pandemic. By the end of May, she had already designed, 3D printed and shipped hundreds of face shields across the country. Robotics is Noi's passion.
Mariann Avila (Mexico): She was 15 years old when she set up her NGO, School on the Road. Using technology, she is focused on bringing STEM education to small towns and villages outside of Monterrey, one of the most violent areas of Mexico.
Jamilah Bagdach (Germany): She runs Girls with Wings, a programme which trains young women in digital technology, using computers, cameras and social media to help them find their voices.
Bia Franco (Brazil): Growing up in a Brazilian favela (slum), Bia had to fight to make something of her life. She found her "family" among the girls of Instituto As Valquiras, an organisation dedicated to providing opportunities for girls, women and their children. Bia is on a mission to transform the lives of children through education and music.
Xintong Zhou (China): The founder of The Flower of Northern Sichuan, a group dedicated to educating girls in rural areas, is pursuing her dream job at the United Nations after earning a PhD so she can empower women on a broader global scale.