The new Dwayne 'Rock' Johnson of smartphones — Samsung Galaxy Note10 & Note10+
Productivity, performance and possibilities are at the heart of the arrival of Galaxy Note10 and Note10+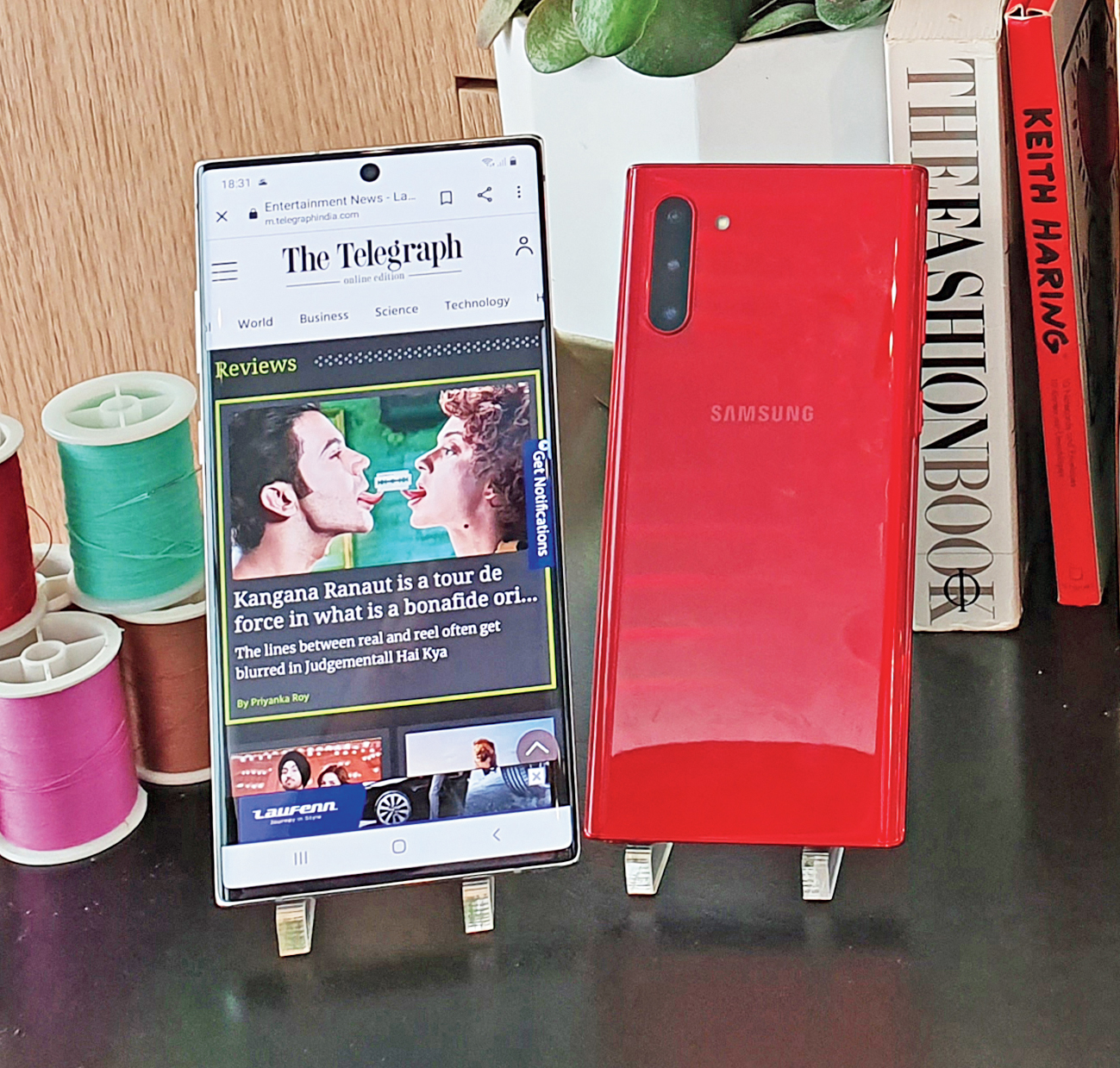 ---
---
Bigger screens, better displays, smarter chips. We have heard that before. What about giving consumers enough reasons to justify a hefty expenditure on a new smartphone in 2019? Instead of tapping the glass on the smartphone for hours each day, what if you could rest your nails more, yet get things done?
In 2019, loyalty is a heavy word in the tech world. There are a few products to which this seven-letter gem can be attached, and one of them remains the Galaxy Note series. To the users of the device, it is much more than a camera, browser, MP3 player and alarm clock... it's a computer on which they rely 24/7. Keeping this in mind, this year Samsung has set its eye on productivity, performance and possibilities.
t2 was at New York's Barclays Centre to witness the arrival of Galaxy Note10 and Note10+ and here are the reasons that make the new devices tick all the right boxes.
Two is better than one
For the first time in the history of the Note, there are two models — Note10 and Note10+, the latter obviously is the "pro" model. Adding a model offers the ability to widen the addressable market with not much by way of added costs.
Size matters
There is more screen now, but the size of the device remains roughly the same, which means the bezels are as good as gone. On the Note10+, a 6.8-inch display offers more power to Note loyalists. It clearly targets the person who uses the phone more than average. After all, it's the Dwayne Johnson of smartphones, complete with dynamic gradient reflection... it is for those who lead multiple lives. They could be a photographer during the day and a blogger at night. For them, the whole line between work-life is blurred. They are working at any point of time and also living their fun lives.
But if small is your preference, there is the 6.3-inch screen variant. This is for those who want a Note with the S Pen and other features but in a smaller screen size. Both the phones feel great to hold and one doesn't have to stretch the fingers too far.
The pen is mightier
The improved S Pen stylus is one of the most interesting things about the Note10. Last year, it was made Bluetooth-enabled and it also worked very well as a camera remote. While there a lot of features we have been using with the S Pen, but a key feature involves how we write notes.
We understand our handwriting well but not our boss or friends. With the digital text convertor this is about to change. Just jot down what you want to — in the language of your choice, like Hindi or English — and highlight the matter you want converted to digital, sharable text. Also, you can highlight some of the key features, lines or sentences using different colours or size.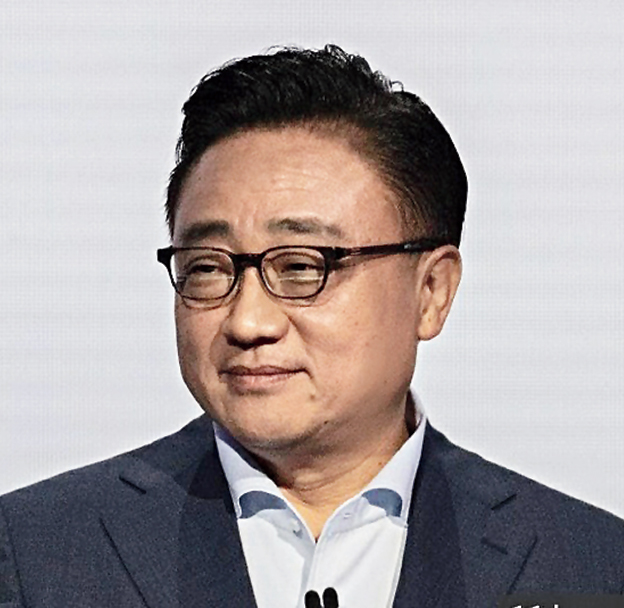 Feel the air
The touchscreen has become so ubiquitous that it has become boring. What next? Let's try to control our phones like an orchestra conductor wielding a baton. Hold the S Pen and with a swipe to the left or right you can change modes in your camera. All of this is possible because of the Air Action features of the S Pen. Swipe up from a distance to switch between rear and front cameras. To zoom in do a clockwise gesture and to zoom out, an anticlockwise gesture. All of the features are customisable. The company is opening the SDK for Air Actions so that third-party developers can use it and add more to the app ecosystem.
The company is working with YouTube to integrate Air Action features with the video-streaming platform.
A simple solution
One of Note's big features is DeX mode and it has helped users to do more and more with their device. In simple words, DeX mode allows your device to cast a PC-like experience to the big screen with the same apps you use on your phone every day.
So far, we needed an HDMI cable to use the DeX mode, but now you can do the same with a USB-C cable. This will enable more users to use DeX.
The company also has been working with various partners and Microsoft is among them. Using the Windows Live feature we can now connect through the mobile to the laptop without a wire. You can do screen mirroring from your device to the laptop and you can continue using all the applications of the laptop and many of your phone on the same device at the same time.
Let's get creative
Everyone wants to bring out their creativity. With the pro-grade video functionality within the Note10, you can capture live focus videos with different backgrounds, like the bokeh or the blur. And say if you go to a concert and want to focus on a particular instrument. Just zoom into the subject. It reduces the background noise, so that you can focus on the sound you want to focus on.
And then there is the super-steady mode. Over weekends, we tend to shoot a lot of activity videos. The mode allows one to capture videos much better. You would also like to edit the videos as well. And for that there's a video editor built in. It not only helps you to edit but you can also write using the S Pen and modify frames with extreme precision.
If you want even more advanced video editing, you can download Adobe Rush.
There is also a screen recorder. And there another good addition, especially for bloggers — picture on picture. So you can be seen speaking while recording all that is happening on the screen.
Power up
One likes to play games and also requires the battery to last the entire day. Note10+ comes with a 4,300mAh battery which is an intelligent one and it optimises according to your usage. It also comes with a super-fast charger. Charge it for 30 minutes and it lasts you the full day with super-fast charging (up to 45W wired charging capability).
It also comes with a 7nm processor which makes it over 30 per cent faster than the Galaxy Note9. With Note10 you get 8GB RAM and with Note10+, 12GB RAM. This helps one to play intense games. The phone also has the slimmest vapour chamber cooling and AI-based game booster. If you are playing PUBG it enhances your performance to a level that is not required to play, say, Candy Crush Saga.
3D scanner
With the depth-of-field camera (Note10+), capture an object from every angle and then the 3D file comes up on the screen. You can create videos with the data or print out the same using a 3D printer. The possibilities are endless with 3D scanning. It takes AR to a different level.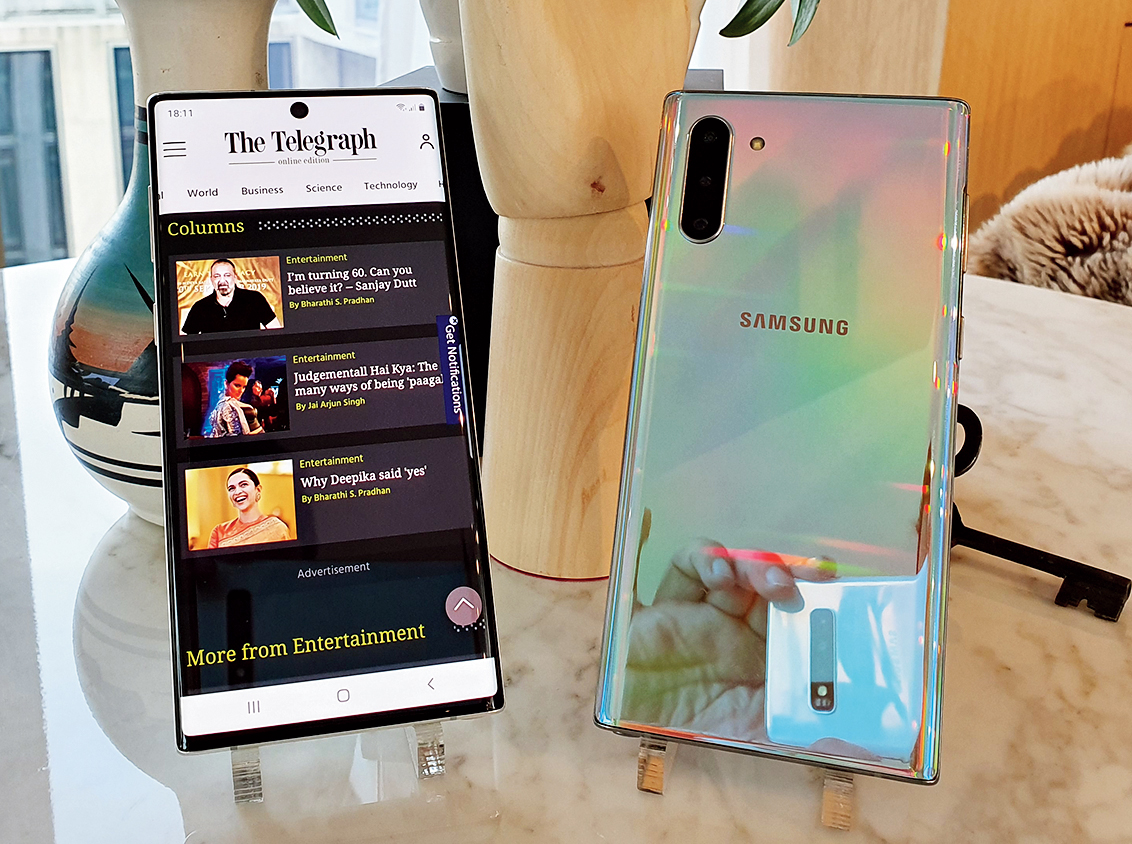 Cha, cha, changes
The first big change on the Note10 is that on the right side of the phone, there are no buttons, giving the phone's design a boost. Yes, the power button has been moved to the left but it is only a matter of a couple of hours to get used to it.
The other big change which is bigger than the first one is that The traditional 3.5mm headphone jack has been relegated to the scrapheap. Apple was first to remove the 3.5mm headphone socket, and now Samsung. One may say that the phone is big enough to accommodate a 3.5mm headphone jack but it's time to move on because wireless ear pod technology and audio transfer technology have improved drastically.
Availability
The Galaxy Note10 and Galaxy Note10+ will be available starting August 23.
The philosophy
Ten years ago, the smartphone changed how we connect. Now, it is about 'experience innovation', which is more than just the features on the smartphone. And making this possible are game-changing technologies like 5G; it is taking us to new frontiers. But security is also becoming important. With Samsung Knox we deliver multi-level security which is trusted by governments around the world. 'Experience innovation' is at the heart of a generation which values speed. For everyone who demands the best, this is the ultimate power phone for power users. Unleash your creativity. — DJ Koh, president and CEO, head of IT & mobile communications division, Samsung Electronics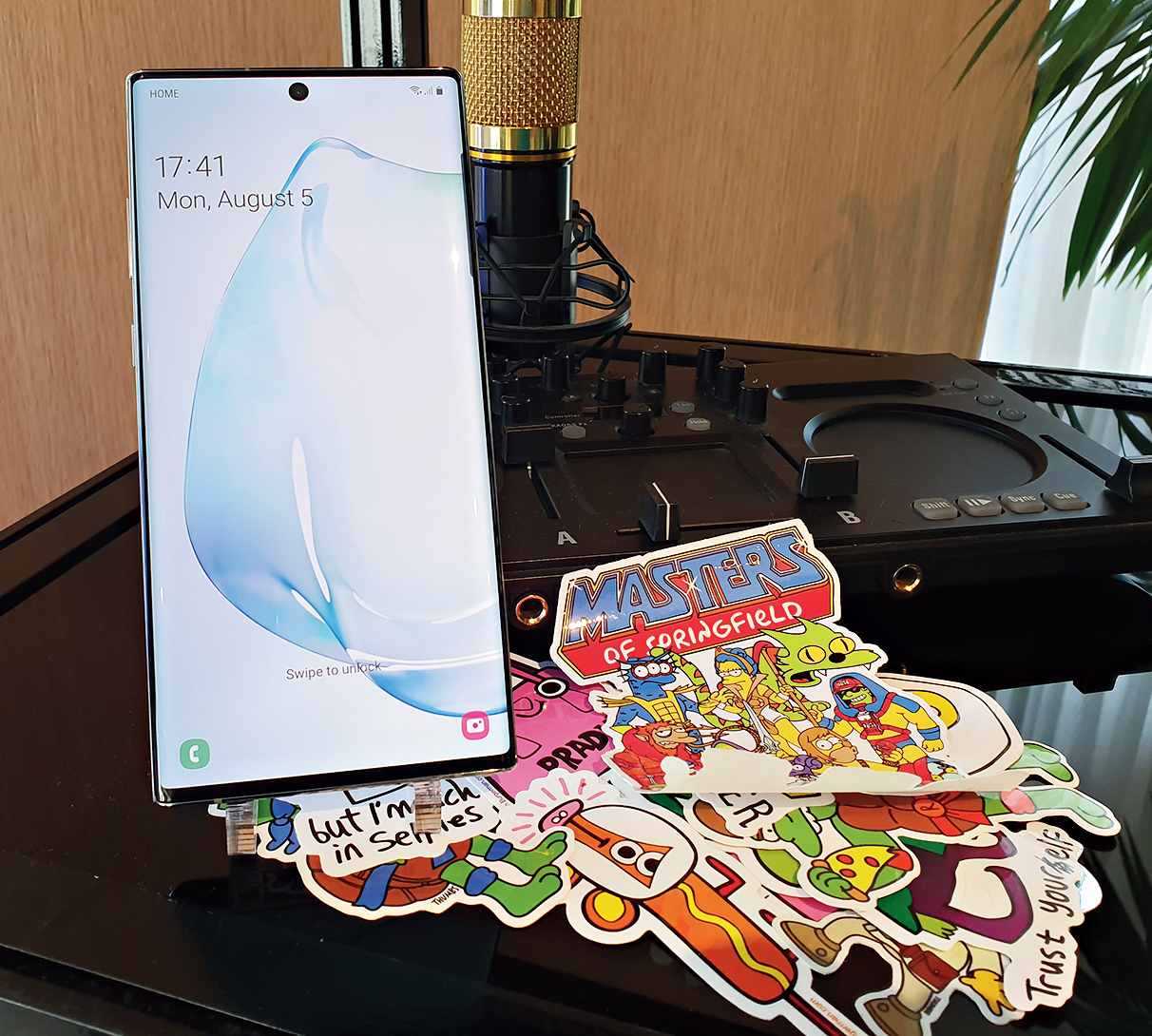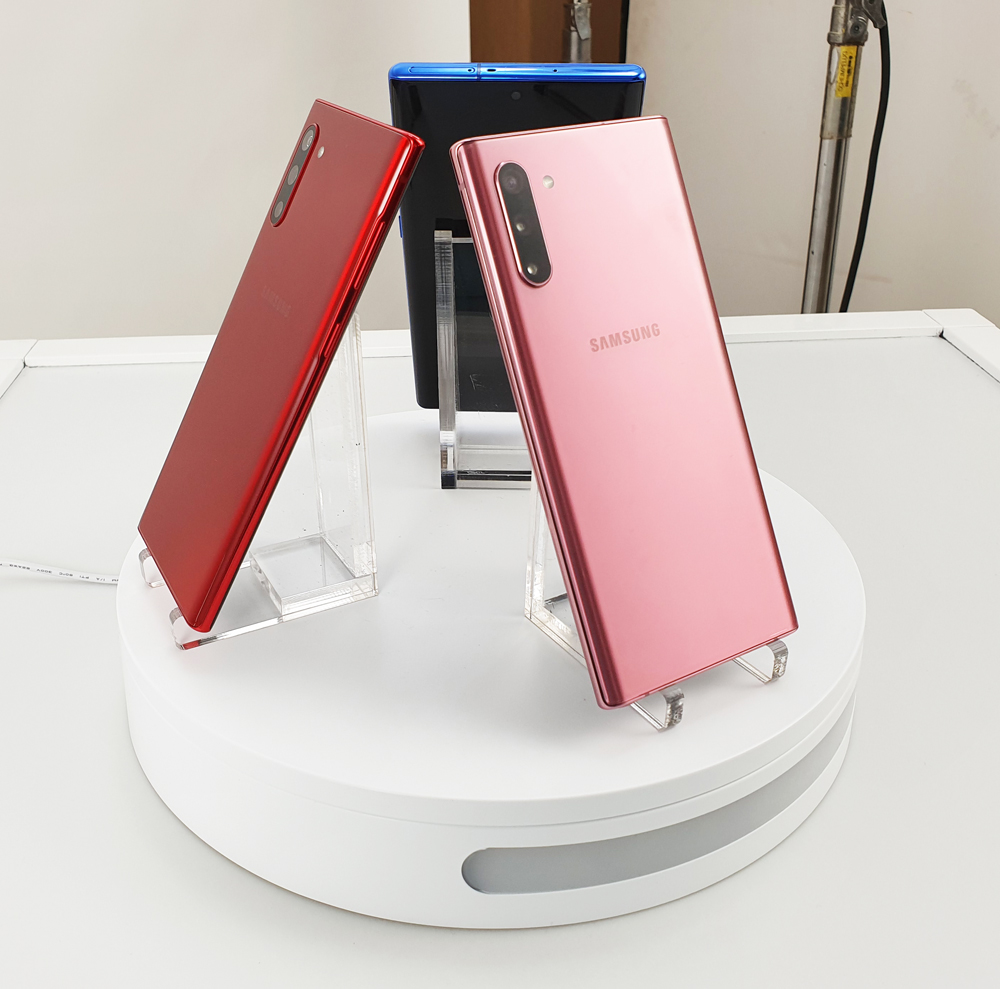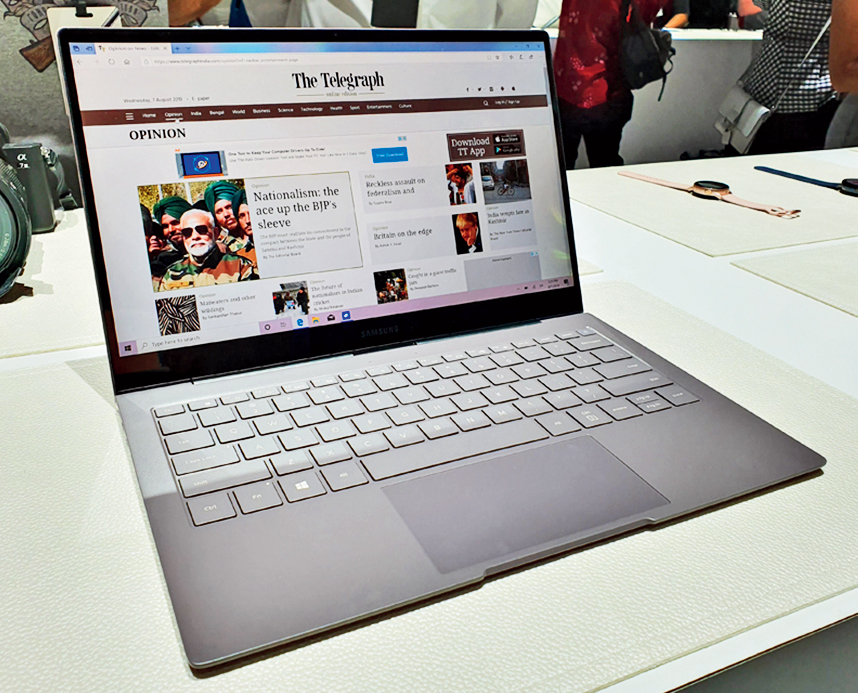 Collaboration: Galaxy Book S
Microsoft CEO Satya Nadella made a surprise appearance to announce a collaboration between his company and the South Korean electronics giant — Galaxy Book S and more. It's a new kind of device that is made for your busy life, built for portability and productivity. Powered by Snapdragon 8cx and running Windows 10, it is always connected via high-speed LTE.
"Our mission is to be productive on any device, anywhere. Our mission is to help you achieve more. The combination of Microsoft's intelligent experiences and Samsung's innovative devices make this possible. There is much more to come," Nadella said. Will this product come to India? Fingers crossed!