The Galaxy M31 captures picture-perfect moments on its 64MP camera
From time to time, there comes a phone that offers just about enough features to make one happy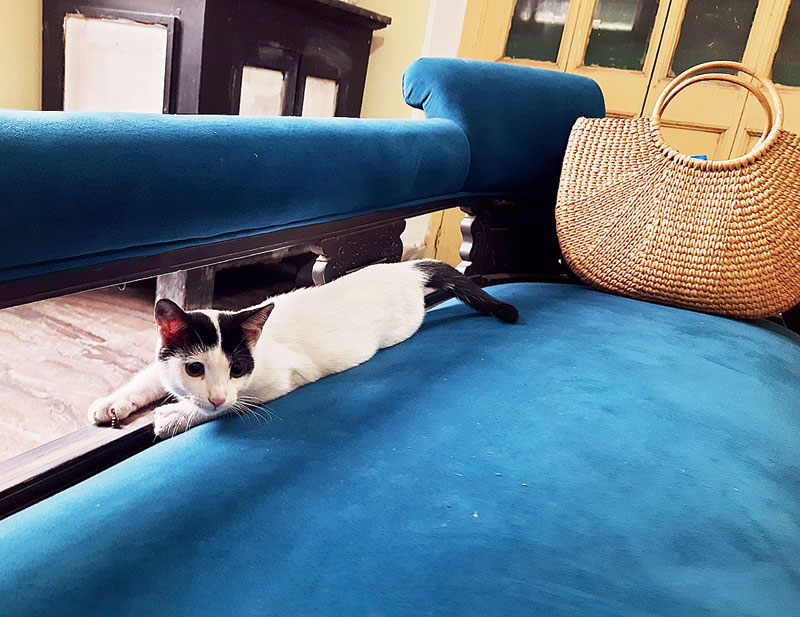 ---
---
No smartphone is perfect or has the best specs available out there. But, from time to time, there comes a phone that offers just about enough features to make one happy. That's what the Samsung Galaxy M31 does. If the South Korean company has been slightly conservative with its smartphone camera technology in past mid-range offerings, this year the sluice gate has opened. Earlier this month we had a front-row view of the Galaxy S20 Ultra with 108MP camera. That's great but what about people who operate within a budget, yet wouldn't like to be stuck with last year's specs? The answer is Galaxy M31.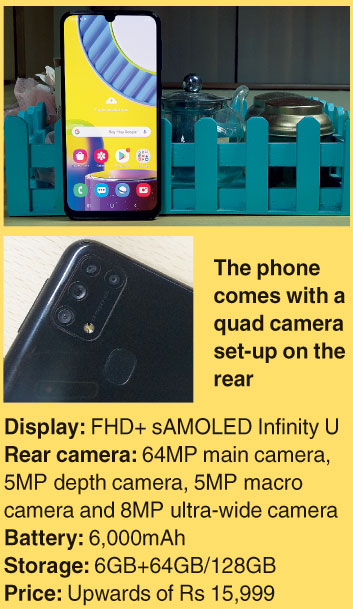 64 and going strong
Instead of design, screen and battery, let's begin with the biggest feature on the M31 — the 64MP camera. Last year we saw quite a few 48MP shooters but this time it's a wilder number. Of course, this megapixel push is something that has happened before. And with each push, the phone with a higher megapixel toppled the then reigning king of smartphone.
What time has taught us is megapixels are not everything. And at the same time, it has to mean something. The basics first. Megapixel is a measure of resolution and tells you how many solid colours, dots or pixels make up an image. One megapixel equals a million pixels. The biggest advantage when it comes to buying a camera with more megapixels is scaling up. If you are trying to create large prints of photos or trying to zoom in on a part of an image, a higher pixel density would mean the image would retain the sharpness while magnifying. So 108MP is great, right? Only on its own, no. What about noise or capturing images in poor low-light conditions?
There are a lot of things that contribute to a smartphone's camera — colour accuracy, dynamic range, exposure, contrast and so on. Photos taken with a 64MP camera are significantly sharper, especially in well-lit conditions. To compensate the small size of the sensor, what the company employs is pixel-binning technology, which takes four megapixels and binds them into one to offer more details.
Usually photos taken using 64MP cameras offer centre sharpness or moments when the corners of the photos are not as sharp as the item in the centre. Samsung has upped the game. This is where software and machine learning come into play, delivering outstanding images.
One may even accuse phone manufacturers of coming up with ways that would make pictures look good when blown up to billboard size but who does that? It's as true as the fact that there are a number of walls in our houses that need photographs. We would choose to hang a 16x20-inch print over, say, 8x10-inch in the small space between two doorways. Moments captured on the M31 deliver brilliantly.
Keeping the 64MP main camera company are a 5MP depth camera, 8MP ultra-wide camera and a 5MP macro camera, which helps to get very close to a subject to capture a lot of details.
The great experience comes with a quibble. On the camera interface, there should have been a dedicated 64MP tab. To move into the 64MP mode, one has to click a small aspect ratio icon on the top of the screen, which can be a bother.
Keep on running
The second big-hitting feature is a 6,000mAh battery, which has enough juices to keep the phone running for a day for people who play a lot of games, edit videos and practically makes this the only go-to device. Another plus point is the FHD+ sAMOLED Infinity U display that makes streaming a delight. As usual, we pumped up the phone with PUBG Mobile, Call of Duty and WGT Golf and there was hardly any lag or heating issues. What else? The fingerprint scanner. Yes, under-display fingerprint sensors are great but tell you what, many would like to have it on the rear panel. This one does just that, away from the camera module. Having said that, we wish the rear panel was not a fingerprint magnet!
Where does it stand?
There is more than a noticeable jump over the 48MP sensor, giving way to pictures that are incredibly detailed. Looking at the price point, one would be pretty impressed by the camera that's on the phone. It was something unthinkable even a couple of years ago. The 64MP sensor indeed offers a reasonable experience and doesn't become an add-on feeling. The Galaxy M31 is about capturing picture-perfect moments, which it does effortlessly.